John Gilkerson, MPSA
---
November 2023 - Alleyway
About the Image(s)
A grab shot whilst wandering around Newcastle looking for City Life images.
Image made June 2nd 2023.
Sony HX90V ISO80 15mm (35mm equivalent 85mm) 1/100 f5.
I was just wandering through a 'covered alleyway' when I spotted this guy and snapped the shot.
That the guy appears to be looking at the young lady adds to the feeling, even though that may not actually be what he is doing…

Processed in Affinity Photo 2.
I cropped the image to improve the composition.
After conversion to monochrome, I adjusted brightness and contrast.

---
This round's discussion is now closed!
7 comments posted
---
---
---
Ian Chantler
Hi John
This is only my view I am not a fan of street photography as I think it is intrusive but this shot is ok by me because you cannot identify the person and I think works well.
I found me eye kept going to the Hairdressers sign as it is very dominant and bright and kept dragging my eye away from the man who for me is really well positioned,there is plenty in the rest of the frame to fill it and observe,so I cropped the sign out added a touch of contrast and some very light burning on the brighter areas though I realise the shop signs may add location to the the image. &nbsp
Posted: 11/08/2023 15:39:34
---
---
---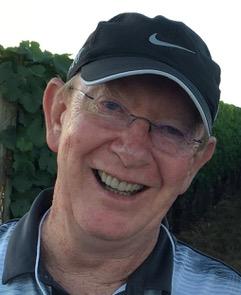 Nick Delany
John....I like street photography for it's story telling potential. Sadly that fencing between the two subjects detracts from the image. I agressively darkened the image and tried different crops to see if that makes the connection better but I am not sure it worked but I have included it for your interest &nbsp
Posted: 11/08/2023 17:45:26
---
---
---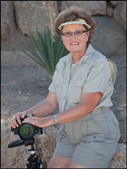 Ella Schreiber
Hi John: Street photography is a real art and skill in capturing extemporaneous moments as in your image. The ability to see life unfolding and capture that in an instant is the challenge. To my eye, you were able to capture the moment. I do agree that sometimes less is more. To my eye, the subject is the gent walking out of the alley and spotting the lady window shopping. If the signs above are cropped out would the context of the image be changed? It would depend on what your creative eye wants to convey. &nbsp Posted: 11/10/2023 06:15:34
---
---
---
Peter Clark
Street photography can be a little hit and miss I guess, but I admire those who attempt it. I don't have a problem with the shop signs - they are part and parcel of any street scene, but I do find that the dark barriers in the foreground draw the eye and the mesh barriers are an unwanted distraction in masking off the background. &nbsp Posted: 11/13/2023 04:14:58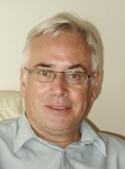 John Gilkerson
Peter, I agree about the barriers.
They have now gone but it may be difficult to get the interaction between the two people. &nbsp Posted: 11/16/2023 01:41:43
---
---
---
Susan Quinn
I am currently in Japan and have tried to shoot a few street scenes. It is an art-form I am not too good at. Takes patience. With the able to at being said, I admire those who are able to catch a moment in time that captures a story. I think this image does that. I like the signs as it adds to the story, however, perhaps darkening then a bit would make them less distracting.
I do have one image from the streets in Kyoto that I will post next month. Susan &nbsp Posted: 11/13/2023 18:16:09
---
---
---
Ed Ries
Hello John. I have little skill at street photography. However, the image might work better for me if there were not so mu stuff obscuring the image of the lady. She seems to get lost, and I missed her initially. I like the idea you were trying to convey. &nbsp Posted: 11/29/2023 13:29:05
---
---
---