Ian Chantler
---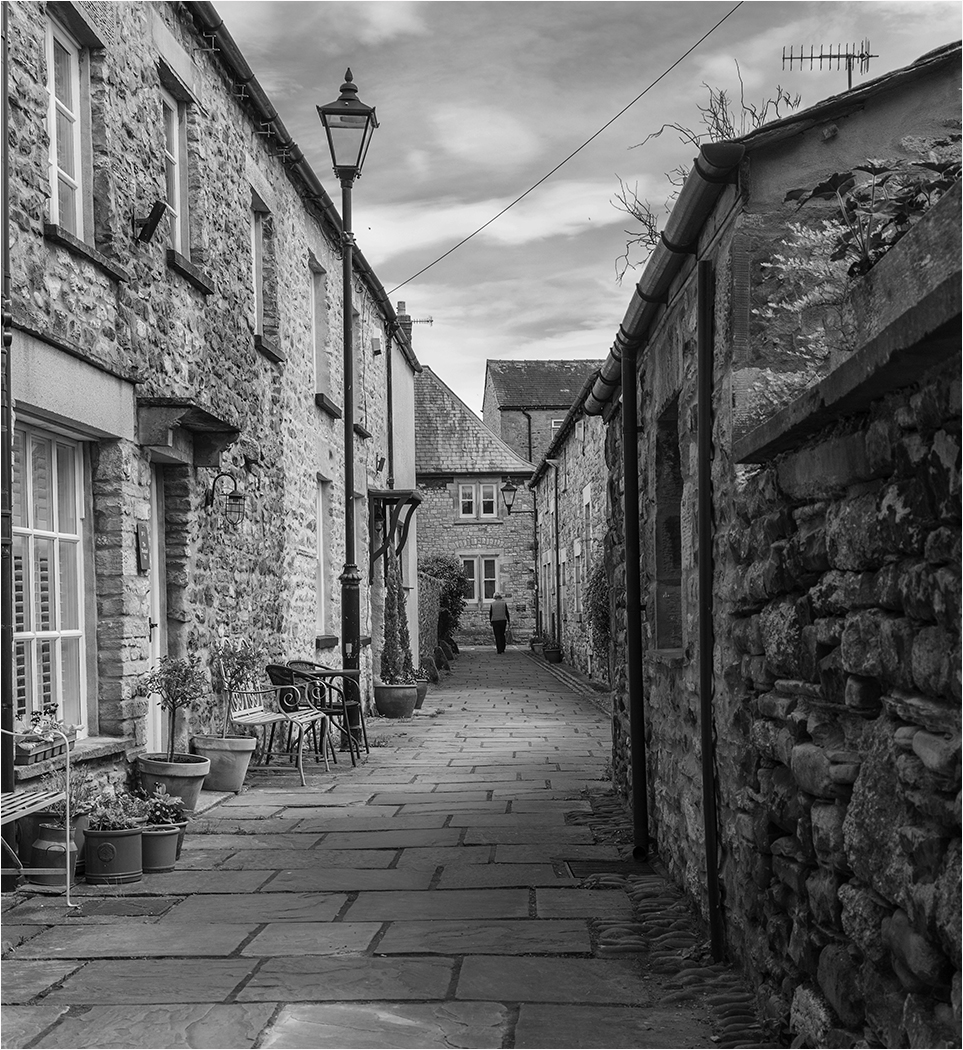 May 2023 - Salt Pie Lane Kirkby Lonsdale
About the Image(s)
I am just back from 8 wonderful days in the Southern Lake District.
Last Thursday we visited the beautiful market town of Kirkby Lonsdale and while exploring I came across Salt Pie lane there was a plaques at the start of the lane telling how it got its name the following description is from the plaque word for word :- Formerly known as cattle market yard the name by 1911 had changed to Salt Pie Lane. Cattle used to be sold in the adjoining horse market and an enterprising lady living in the yard made hot salted mutton pies for the traders. After consumption of the pies it was necessary to adjourn to the nearby Green Dragon to slake their thirst-the landlord of which just happened to be her brother.
It was wonderful to see a street virtually untouched no wheelie bins no satellite dishes just as it was. I needed someone at the very end of the street as a focal point I had been hanging around for about 15 minutes nothing I was about to give up when the lady in the shot walked past and down the lane.

how I did it

Canon 5D Mk iii lens Canon 24-105mm EF24-105mm f/4L IS USM 1/200s,f8 ISO 250 focal length 40mm RAW file adjusted in Photoshop CS6,highlights and shadows adjusted cropped top and bottom sharpened using a high pass filter converted to mono using a gradient map on an adjustment layer and a 2px white border added.

---
8 comments posted
---
---
---
Peter Clark
Ian - a street frozen in time! - nicely composed. The figure at the end of the street isthe key to the success of the image IMO. I would suggest that sharpening at the end of processing is beneficial and always at the finished image size. &nbsp Posted: 05/13/2023 06:49:04
---
---
---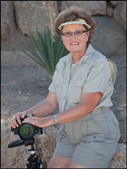 Ella Schreiber
Hi Ian: Great perspective shot with all lines leading to the figure at the end of the lane. Great texture, composition, detail, and exposure. Nicely done! &nbsp Posted: 05/13/2023 07:59:43
---
---
---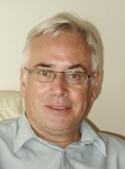 John Gilkerson
Ian, A excellent urban shot, well seen and executed.
I would consider cropping the first row of slabs. &nbsp Posted: 05/17/2023 07:37:03
Ian Chantler
Hi John
Many thanks I will try that. &nbsp Posted: 05/17/2023 13:39:38
---
---
---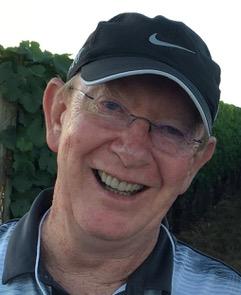 Nick Delany
Ian... this is a lovely image and worth investing time with. I would recommend you straighten & tighten the crop. I would then work on cloning out distractions like TV aerials, wires & security cameras. Maybe enhance the clouds and add contrast or some of CEP effects to dodge & burn the image more. &nbsp
Posted: 05/18/2023 13:37:07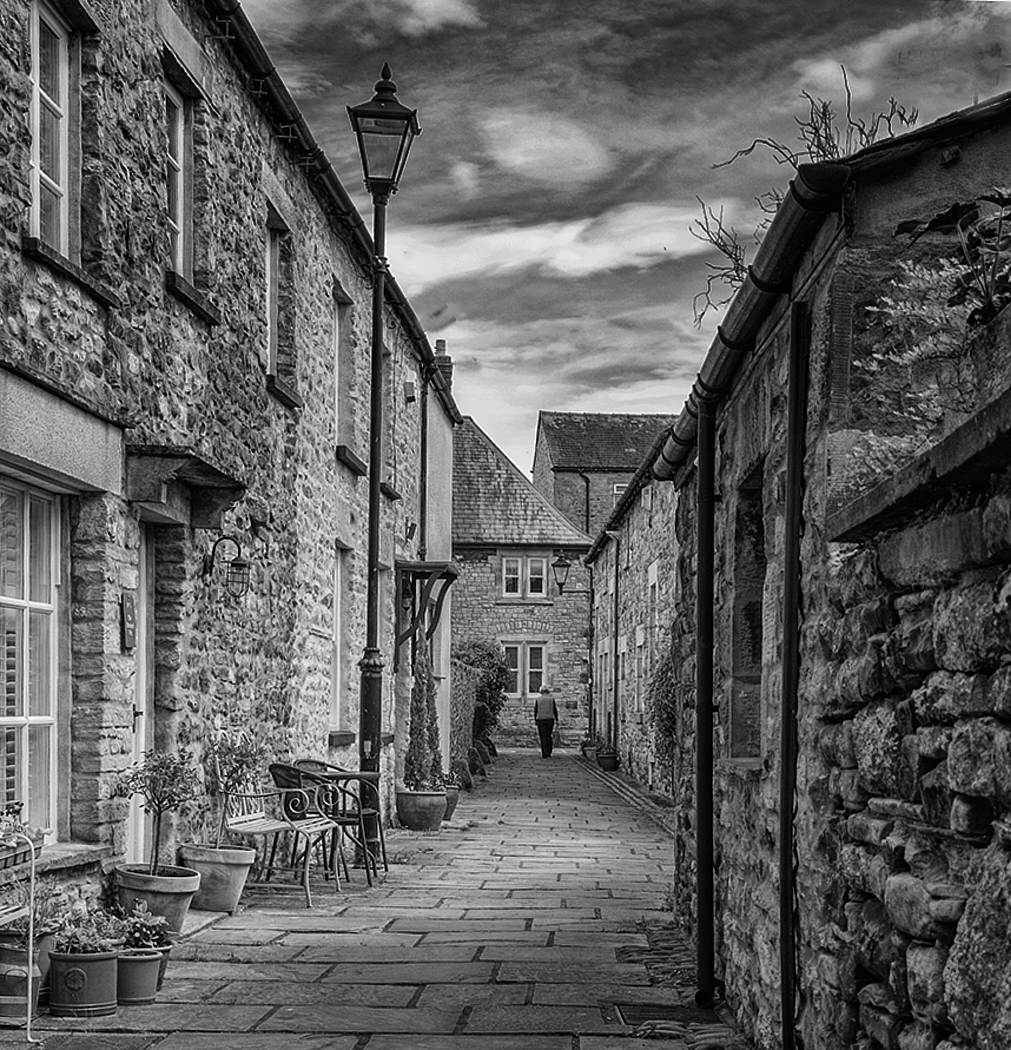 ---
---
---
Ian Chantler
Hi Nik
Thanks for the advice I arrived home virtually a day before the group deadline parked the car ran upstairs uploaded it a quick edit then sent off to John I promise it will get more than a 30 second edit in the near future. &nbsp Posted: 05/18/2023 16:09:50
---
---
---
Susan Quinn
Ian,
I enjoy the walk down Salt Pine Lane. I like the edits done by Nick and removal of the overhead wire. I would also remove the branches on the top of the roof (although some may like the story they convey to the viewer). I would also remove the part of the table on the lower left. I find the them distracting. Susan &nbsp Posted: 05/23/2023 16:32:00
---
---
---
Ed Ries
Ian, interesting image, well handles. The man at the end of the lane adds nice interest. Well timed. If this were my image I would have removed the overhead wire. Other than that I like your processing of the image. I kind of like the TV antenna. Its modern statement makes an interesting contrast with the age of the lane. &nbsp Posted: 05/24/2023 13:15:55
---
---
---
Please log in to post a comment