Peter Clark, APSA, GMPSA, EFIAP/p, FRPS
---
May 2023 - Godafoss Falls in Winter
About the Image(s)
Of the three major waterfalls in Iceland - Godafoss, Gulfoss and Selfoss Godafoss is my favourite, both in winter and summer. The horseshoe shape of the falls and the ability to capture images from either side of the river sets it above the other two. I have been fortunate to visit the falls in both winter and summer.

This image was captured in January 2018 on a Panasonic Lumix GX8 fitted with the Lumix 12-35mm f2.8 lens set at 12mm (35mm equivalent 24mm), 1/30 sec, f5.6, +0.66 stops exposure compensation, ISO 200.

Initially processed in colour following my standard work flow and converted to monochrome on a Black and White adjustment layer and tweaked on a couple of unmasked Curves layers. Finessed with Topaz DeNoise AI and sharpened using the High Pass filter in Soft Light mode and sharpening halos removed where necessary.

---
6 comments posted
---
---
---
Ian Chantler
Hi Peter
Another of your beautiful landscapes from Iceland always a treat to see,you can feel you cold just looking at the image contrast spot on blacks and whites beautifully handled I particularly like the detail in the foreground promontory. &nbsp Posted: 05/11/2023 15:38:48
---
---
---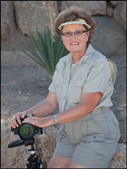 Ella Schreiber
Hi Peter: Burrr how cold was it? What a great shot... and, no tourists to contend with. Very nice composition with the waterfall holding court. &nbsp Posted: 05/13/2023 07:51:19
Peter Clark
Around minus 10 deg C! &nbsp Posted: 05/14/2023 04:03:08
---
---
---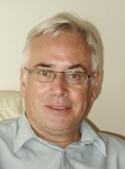 John Gilkerson
Peter, yet another super landscape image.
Excellent composition and tonal range. &nbsp Posted: 05/17/2023 07:34:44
---
---
---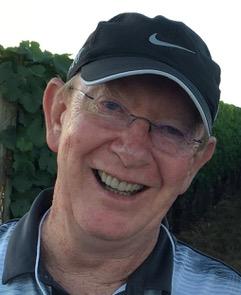 Nick Delany
Peter...you have good taste and I would agree that this might be the finest falls in Iceland. I happened to photograph the falls from the other side about 30 days after you were there but have not thought to convert to B&W. Your photo of the falls and processing are flawless. I would like to suggest you could improve it further by adjusting the "mottled" look to the clouds that I found distracting. Toning them down with a graduated filter would also enhance the falls further. &nbsp Posted: 05/18/2023 13:21:14
---
---
---
Susan Quinn
Peter,
I have only been there in the fall. I like the scene in winter better but not sure I would like the cold. It is a wonderful image and needs no improvement. Susan &nbsp Posted: 05/23/2023 16:27:10
---
---
---
Please log in to post a comment