Ella Schreiber, QPSA, APSA
---
August 2022 - Fisherman
About the Image(s)
This image was taken while walking along the Salt River here in Arizona. Actually, we were looking for horses not a fisherman. The opportunity presented itself and I took a few shots. A FF camera was used with a 70-200 lens @ 99mm, 1/200, F11, ISO 200.
In post camera processing I sharpened, cropped, converted it to B/W using NIK, added a very slight vignette and a 3px grey stroke and called it done. August seemed appropriate for a fisherman. Don't know if he was successful or not.

---
5 comments posted
---
---
---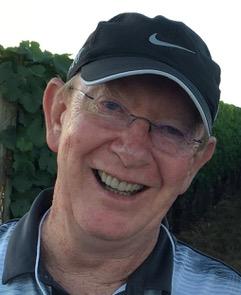 Nick Delany
Hello Ella
This is a lovely composition and very easy to look at for a time due to so much interesting detail.
I downloaded the file and tried a vignette but finally chose to try the Darken/lighten center filter in CEP5 and quite liked the effect.
You might want to consider softening the edges to draw the eye to the center subject. &nbsp
Posted: 08/02/2022 14:06:56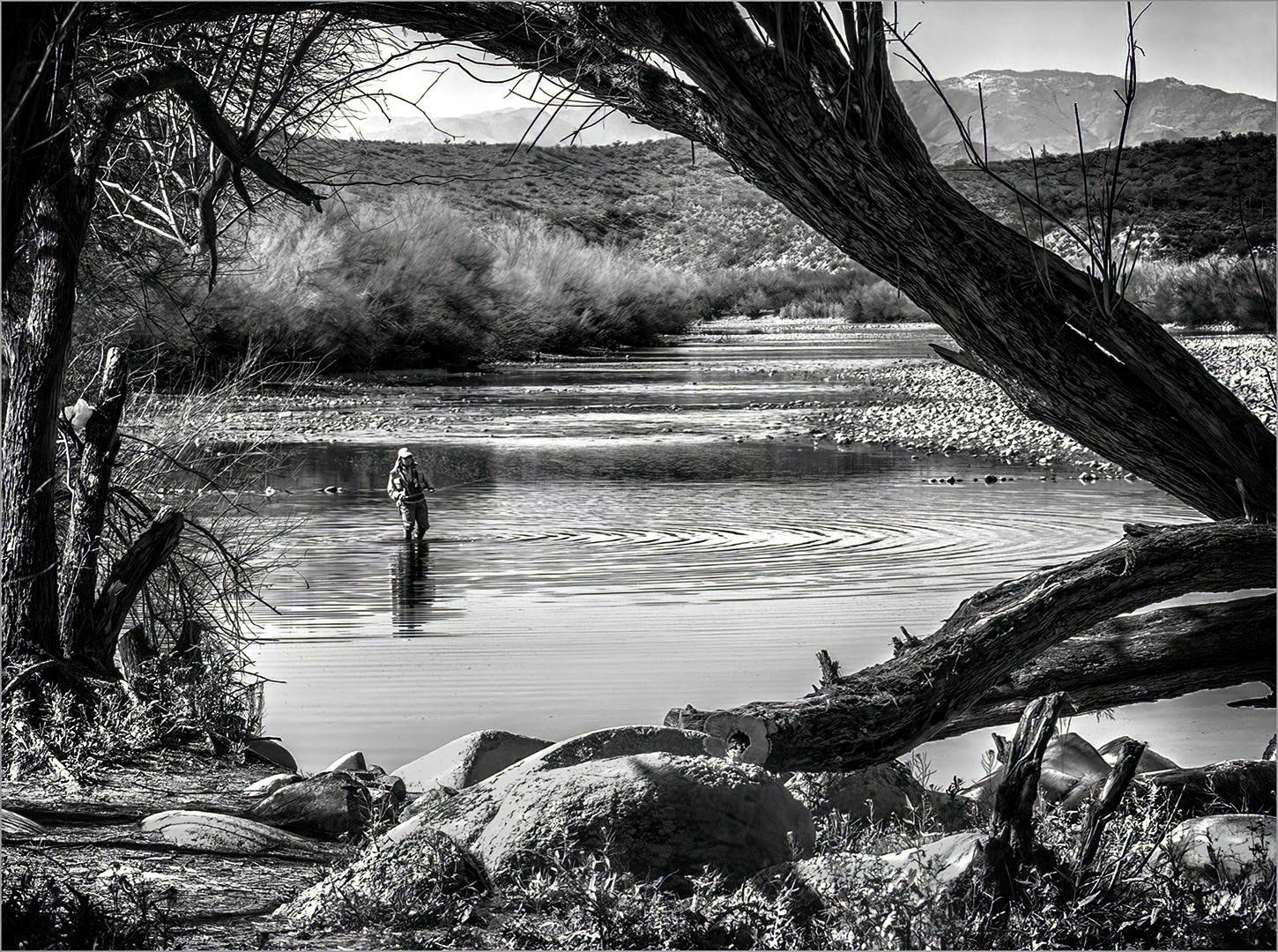 ---
---
---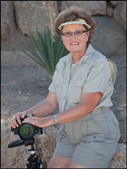 Ella Schreiber
Nick Thanks for your feedback... I did put a slight vignette but do like your version. Will go back and darken the vignette. &nbsp Posted: 08/02/2022 16:21:37
---
---
---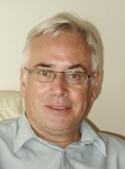 John Gilkerson
Ella, an interesting subject.
I like the way the angler is framed by the land and the trees.
I would consider darkening the light sky directly above the fisherman as it is a bit of a distraction.
Your image makes me wonder about visiting the Northumberland rivers to look for such a scene! &nbsp Posted: 08/04/2022 01:04:24
---
---
---
Peter Clark
Ella - a well framed and well captured image. Aside of the fisherman I am attracted to the circular ripples in the water. Marginally darkening the sky would inprove the image, but basically it's OK as it stands.

FWIW - Nik CEP Darken/Lighten Centre is an adjustable vignetting tool which I use on every single image I process - my use is very subtle in that the layer needs to be switched on/off to reveal the effect. &nbsp Posted: 08/10/2022 11:15:00
---
---
---
Ian Chantler
Hi Ella
So glad you stopped to capture the scene so well seen, the trees make a fabulous frame the fisherman is perfectly placed in the frame love the way the ripples move straight to the y shape in the tree on the right it is very very clever composition and beautifully presented. &nbsp Posted: 08/17/2022 15:32:24
---
---
---
Please log in to post a comment