Peter Clark, APSA, GMPSA, EFIAP/p, FRPS
---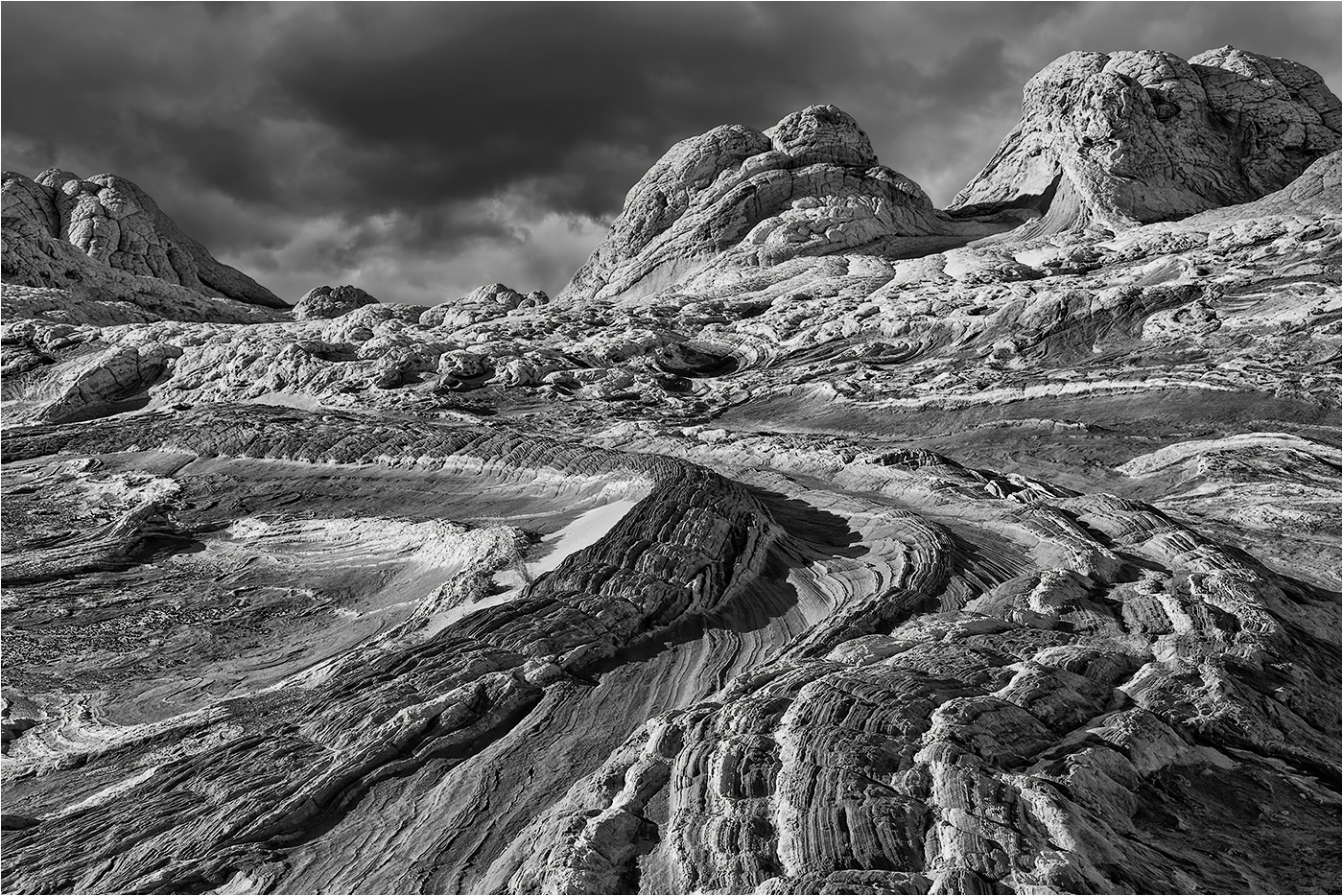 June 2022 - Storm Light White Pocket
About the Image(s)
White Pocket along with South Coyote Buttes is located in the Paria Wilderness in Arizona relatively close to Page. Not an easy location to get to requiring 4WD - we used Razers - essentially 4WD 'golf buggies; to descend a steep track clinging to the side of a mountain and to deal with the dirt roads and areas of deep soft sand.

Image captured on a trip to the Utah and Arizona Wilderness back in June 2011 with an EOS 5D Mk II fitted with the 24-105 mm f4 IS lens set at 35mm, 1/125 sec, f11, ISO 100.

Initially processed in colour in CS6 with CEP 4 Detail Extractor and Pro Contrast layers together with Curves layers masked and unmasked. The bland blue sky was replaced with a more dramatic sky (from Yellowstone) and the image converted to mono in SEP Pro 2 and further adjustments made. Finessed in Topaz Denoise AI and sharpened using the High Pass filter in Soft Light mode and sharpening halos removed where necessary.

---
5 comments posted
---
---
---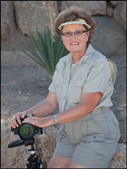 Ella Schreiber
Hi Peter: I love the leading lines and textures of your image. Even though this is from your archived files, I bet if you went back today this spot would look exactly the same. Our sky, here in Arizona, is usually cloudless so I'm not surprised that you changed it. Great tonal values, great composition ... just another great landscape image! I bet the color version is spectacular as well. &nbsp Posted: 06/10/2022 05:57:29
---
---
---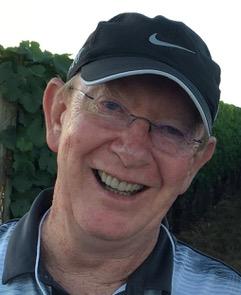 Nick Delany
Peter- thanks for sharing the color as it demonstrates how much more tonal contrast you bought ot in the B&W version. It is my subjective opinion the darker sky works well in the color version but in the B&W, with the increase in tonal contrast on the rocks showing strong low light coming from the left, the clouds look unnatural. I would recommend lighening them slightly with some contrast. &nbsp Posted: 06/12/2022 18:37:30
---
---
---
Ian Chantler
Hi Peter
As always wonderful composition lead in lines everywhere absolutely wonderful curves throughout the whole image, for me everything is so well placed within the frame and it just flows. &nbsp Posted: 06/13/2022 15:58:01
---
---
---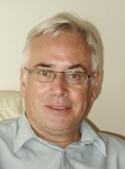 John Gilkerson
Peter, not easy to get to but well worth the effort!
A super location and made even better by your interpretation.
I find the sweep in the foreground especially interesting and attractive &nbsp Posted: 06/14/2022 03:37:58
---
---
---
Please log in to post a comment