Bob Legg
---
November 2023 - Fall Swirls In
Original
About the Image(s)
Taken recently here in NH. Color is fading quickly but you can count on Sumac leaves to show brightly in red and some yellow. However, to find good leaves without holes and disease remnants is not easy. But current software goes a long way to fix the issue. Used a combination of Ps remove tool, Topaz motion filter and Lightroom to create this image.
ISO 1600, 190mm, f11 and 1/1000 sec. Yes, overcast and a breeze and I wasn't worried about noise.
---
This round's discussion is now closed!
6 comments posted
---
---
---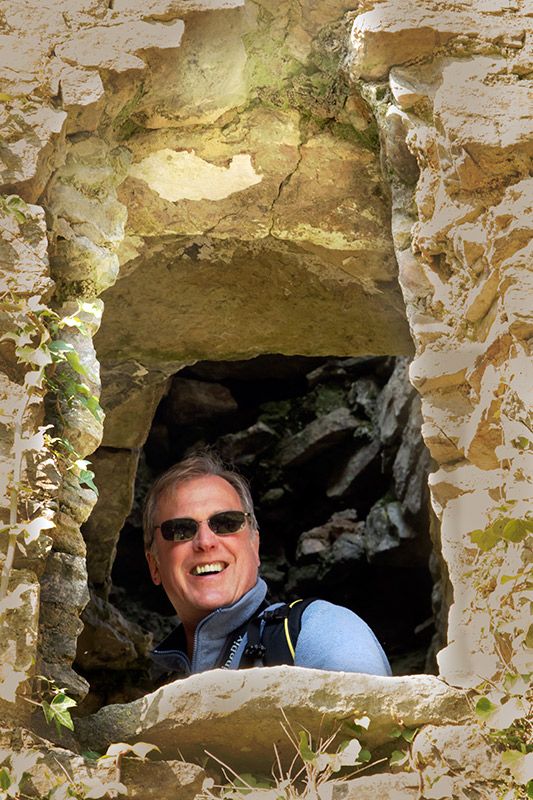 Tim Sanders
Hi Bob, A shot that has really brightened up my day the clours and the swirls make it a winner for me. One light coloured blade of grass bottom right corner is a slight distraction perhaps. &nbsp Posted: 11/06/2023 03:52:37
---
---
---
Elaine Miller
I like this idea. I think having the swirl throughout the entire image would keep the bottom right from becoming a distraction. In my opinion, the three leaves in focus in the center would be better with the entire leaves included and no green. Or if you want to include some green, feather the edge so it blends better. Maybe try placing them so they look like they are coming out of the center of the swirl?
I played with this in Photoshop. I like your swirl better, but I don't have Topaz Motion Filter. I darkened the swirled layer so the in-focus leaves would pop a little more. &nbsp
Posted: 11/06/2023 10:57:45
---
---
---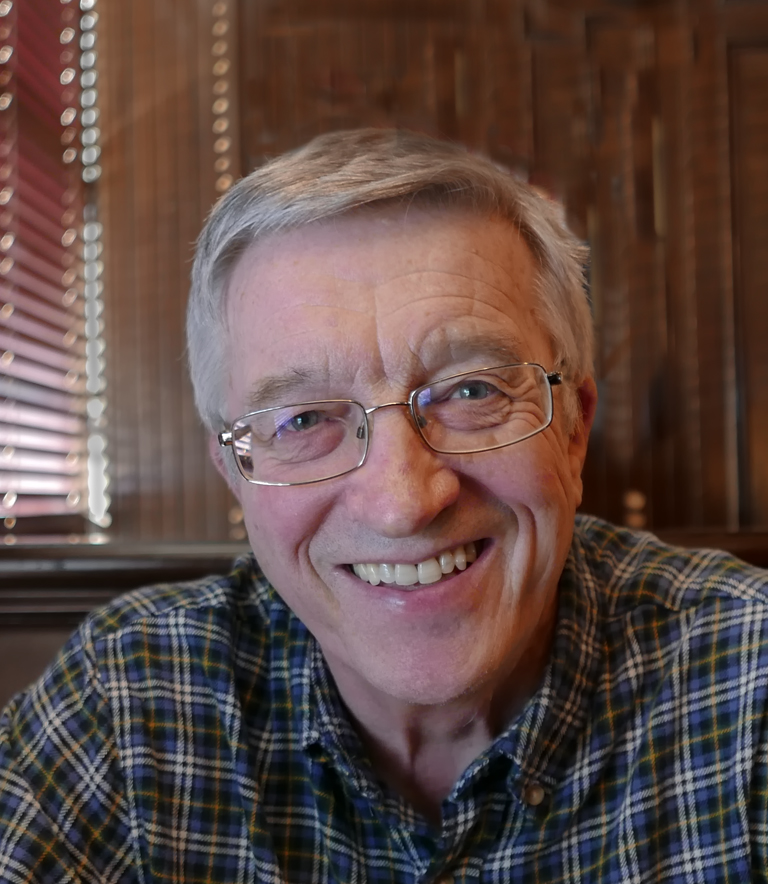 Gunter Haibach
Another bright and sassy image from Bob. Nice swirling effect, and super colour combinations. My only suggestion is to crop the sides a bit to accentuate the middle swirl, where all the action is. In my version I also put a bit of a circular gradient to darken the outsides a bit. See what you think &nbsp
Posted: 11/06/2023 21:30:24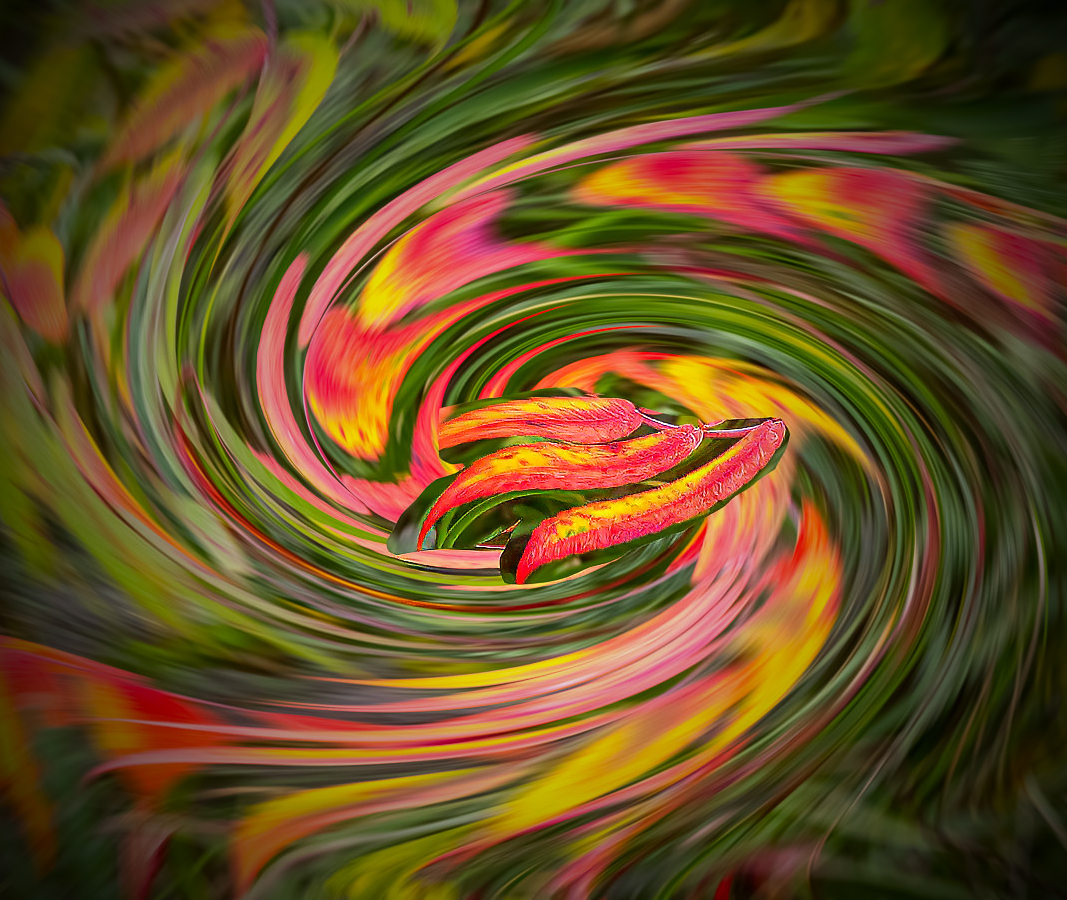 ---
---
---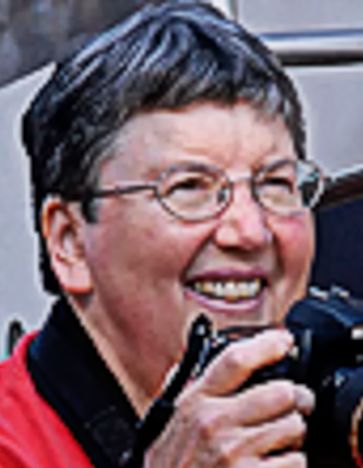 Judy Burr
Bob, You love to play with your images. This is another image that encourages one to try a variety to effects. I tried an opposite direction which of course removes the leaves entirely. Yours is better but I had to see what effect I could get. I agree on the lower right corner. I enjoy seeing your experiments. &nbsp
Posted: 11/19/2023 16:50:32
---
---
---
Bob Legg
I Love all the above edits. There is no perfect version. It's about fun and learning.
Thanks for your comments and edits. &nbsp Posted: 11/19/2023 17:12:40
---
---
---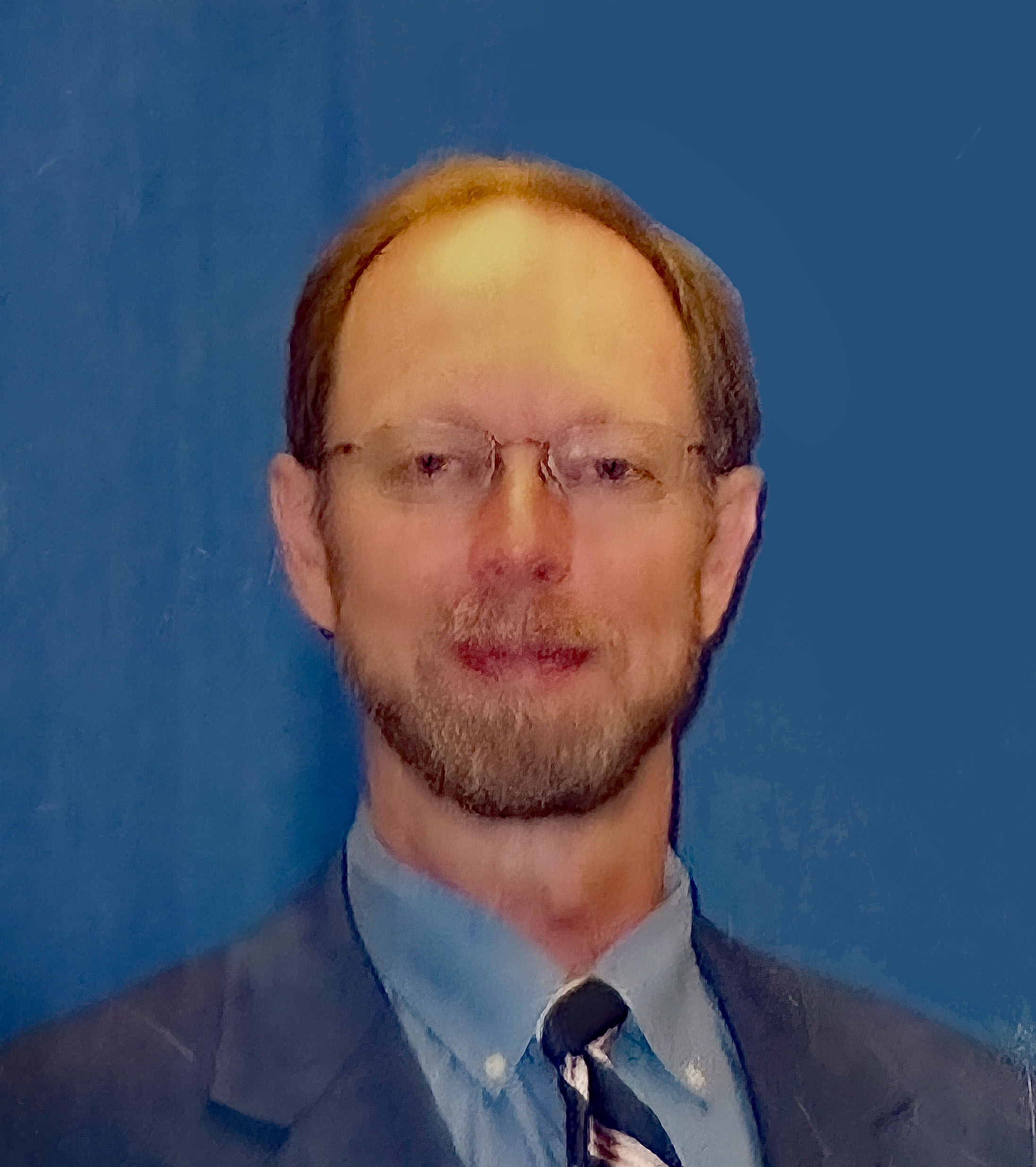 Ron Spencer
I like the preservation of the sumac leaves in the middle of the image (Bob's) the best. I wonder how an image like this would come out with a "real time" spin of the camera with a slow shutter speed…. &nbsp Posted: 11/26/2023 17:59:39
---
---
---