Bob Legg
---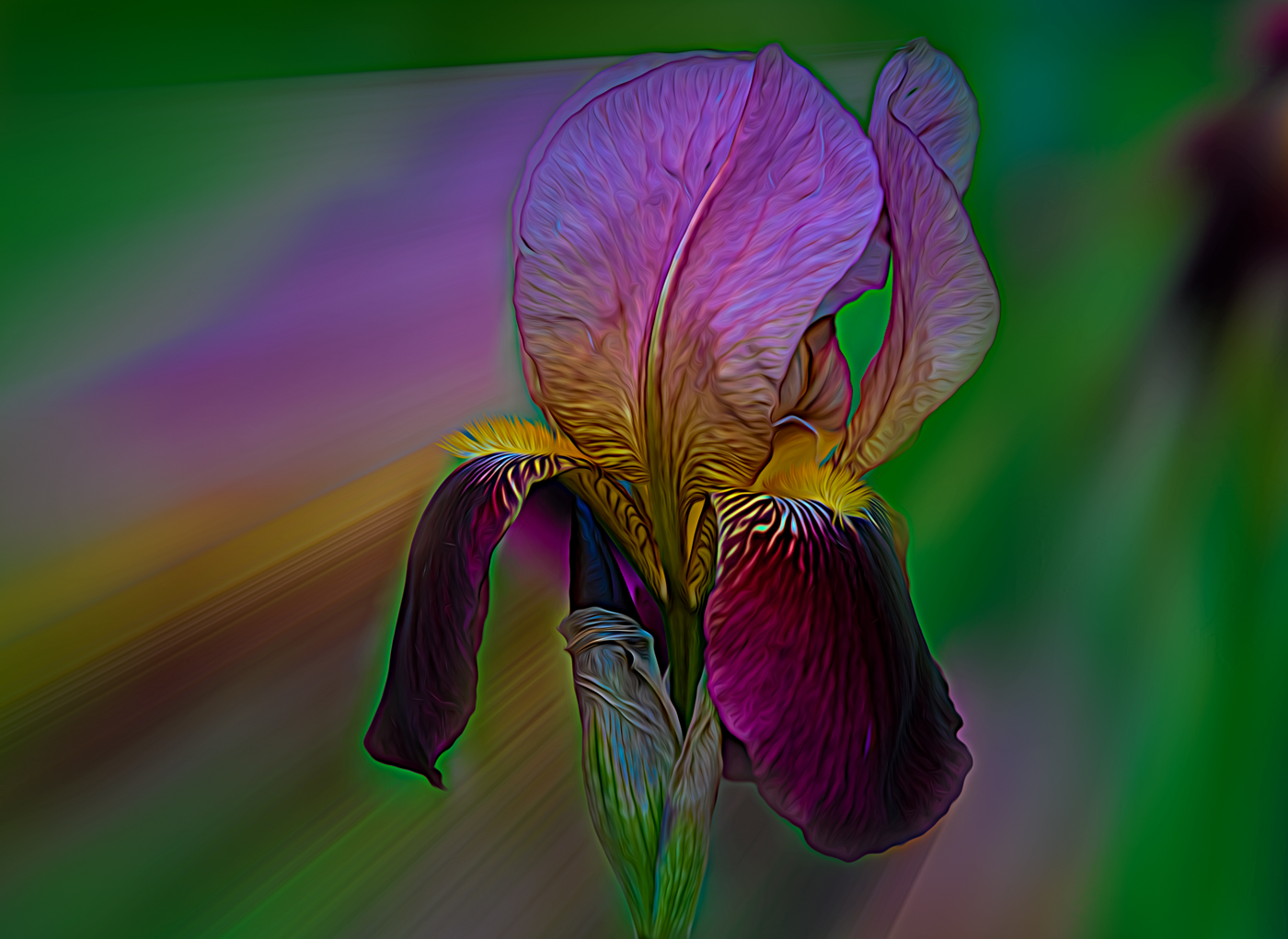 June 2022 - Iris Expressionism585
About the Image(s)
Metadata ISO 800,390mm on my 200-500,f11, and 1/500 sec. Processed in LrC and Topaz Studio. Using Motion filters Zoom and Swirl and Expressionism.
---
10 comments posted
---
---
---
Karen Harris
Lovely!! I love the treatment you have given this. This green line to the left of the top of the flower looks a little unnatural, but otherwise it's awesome. &nbsp Posted: 06/08/2022 12:57:10
---
---
---
Bob Legg
Thanks for picking up that line Karen. That's created by the software and I was negligent in not seeing it. Probably would require a brush to blur that line and goes to show that a closer inspection is needed when the edits are complete. &nbsp Posted: 06/08/2022 20:25:22
---
---
---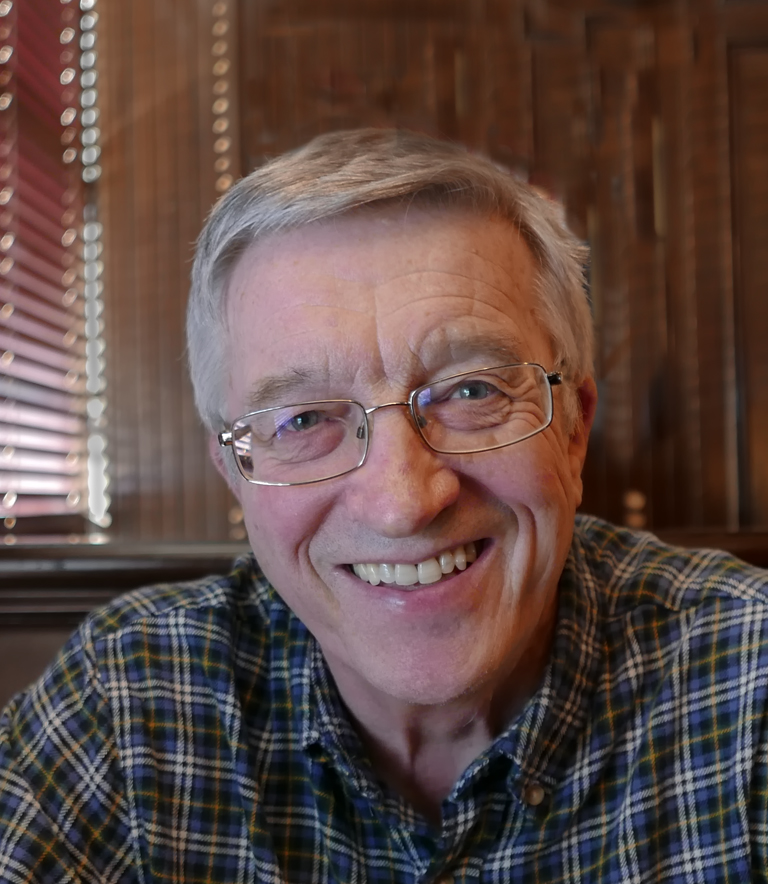 Gunter Haibach
What an 'eye-popper' - no problem with finding the point-of-interest. I like this interpretive Iris quite a bit - think the flower is suited to this type of treatment - love the colours and texture. My only suggestion was going to be to do a portrait orientation in order to eliminate what I consider distraction around the outside. (Hope you don't mind if I 'played' with this a bit!)
So when I cropped it, which I liked, I thought what about cropping more to isolate the intricate design near the middle of the flower. Have attached this copy. Be interested in your comments.
&nbsp
Posted: 06/10/2022 14:09:55
---
---
---
Bob Legg
No problem Gunter. With Creative/Abstract like images every is room for other opinions and cropping as we all see the subject differently. I fully understand the distraction in the upper right. My wife thought it should stay so I agreed. You mention portrait orientation but your edit is square. I understand, no problem finding the point of interest, but I had taken the approach of using the lines in the bottom left to guide the viewer into the POI. Someone looking at your version may wonder a little longer than my version. I have no issue with you edit, I just think more space to enter from the left makes more sense. I also do not agree with the top petal being cropped that much. Thanks for doing the edit and bringing the conversation to the table. &nbsp Posted: 06/10/2022 18:37:28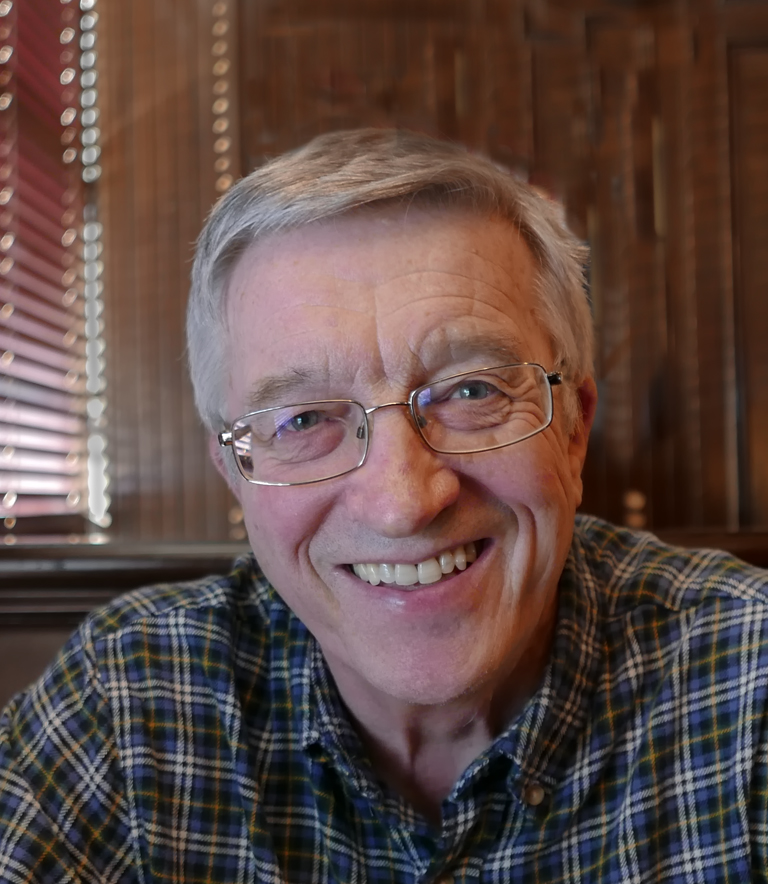 Gunter Haibach
Bob, thanks for letting me 'play' with your work. Selfishly, I learn a lot from this.
The portrait orientation is obviously not the image I posted, but an image I was in the process of working on, when I stopped to do the very tight crop. See attached.
In terms of using leading lines to find ones way to the major point of interest - I think a very valuable approach and used a lot - however, for myself, I tend to also use colour and especially light to achieve the same result. In your Iris, my eyes went immediately to the yellow design and texture in the middle of the flower - so I saw no need for anything else to take me there. As for cropping the top of the petal - actually not much going on in the top half, and did not want the eyes taken away from the POI. .....and that's why there is vanilla and chocolate ice cream! Thanks again for the opportunity &nbsp
Posted: 06/12/2022 06:49:33
---
---
---
Bob Legg
No problem Gunter. I'm one of those stubborn Yankees. &nbsp Posted: 06/12/2022 20:06:09
---
---
---
Ron Spencer
The green line did not distract my eye. The halo-ing around the uppermost petal did, a bit. Nevertheless, you have inspired me to look (again) into Topaz Studio 2. Had you mentioned you did a You Tube on swirl, etc?
Louisiana Irises (non yankee) are large, beautiful flowers. Your image inspires me to stop and enjoy them on my next visit to SW Louisiana. &nbsp Posted: 06/13/2022 20:57:24
---
---
---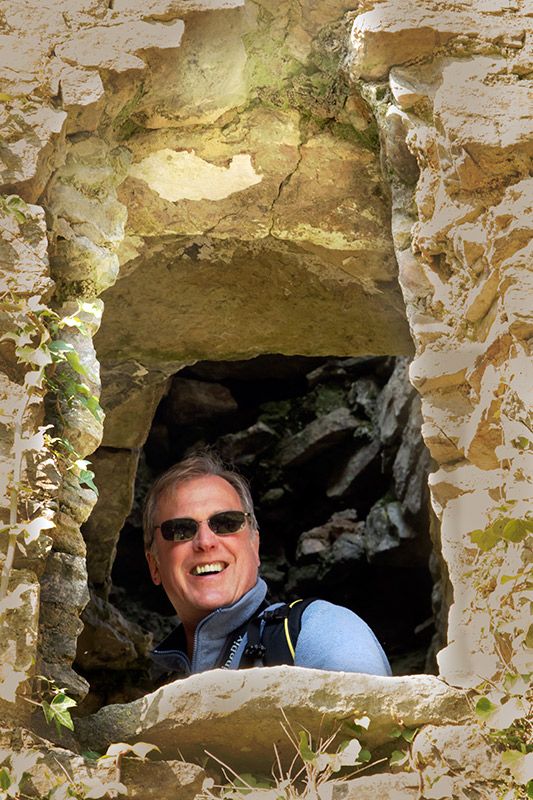 Tim Sanders
Hi Bob,
A really super rendition. I find Karen's point - "the green line the only distration" being a little too firm and definite.
The haloing does not detract for me as it adds to the ethereal impression - a lovely image. &nbsp Posted: 06/14/2022 02:40:04
---
---
---
Bob Legg
Thanks Tim. &nbsp Posted: 06/14/2022 09:26:23
---
---
---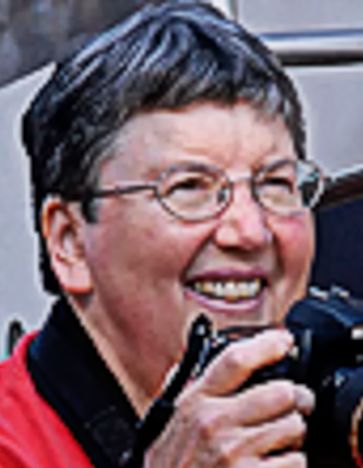 Judy Burr
Another nice creative image which offers lots of possibilities. This makes me want to look at Topaz more and learn how to use more of its features.

I like all the versions and think this is an image that can be done in many ways. Some don't like anything like this, but I do and appreciate the effort that goes into making such an image. Well done! &nbsp Posted: 06/17/2022 09:51:54
---
---
---
Please log in to post a comment