Bill Foy
---
July 2021 - House at Saunders Woods Preserve
About the Image(s)
This is an image from last fall. I had just left the wooded area of the Preserve because it was becoming difficult to see. I was about to step into my car when I saw how the setting golden orange sun was impacting the house and grounds. Processed in ACR & PS - slight crop and straightening, tweaking to highlights/shadows. I have lost the metadata but know the camera was a Nikon D500, and I think the lens was a Nikkor 18-70, handheld.
---
13 comments posted
---
---
---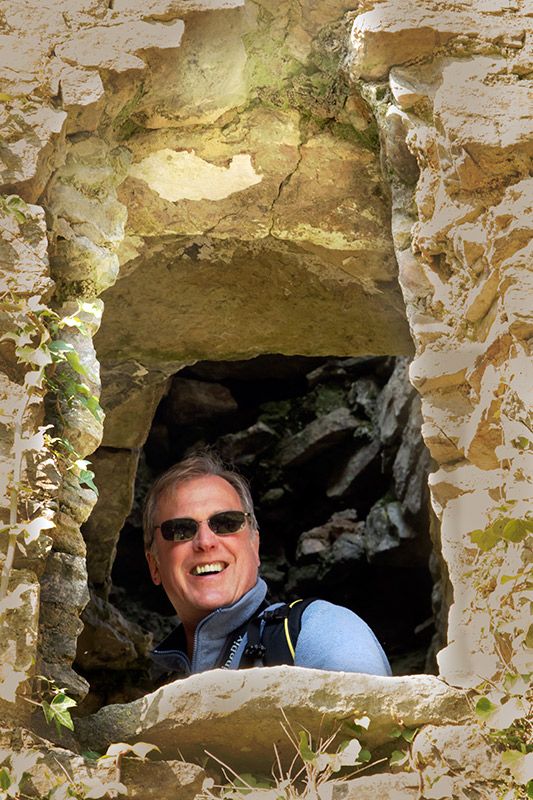 Tim Sanders
Hi Bill,
I think this looks a very tranquil scene. You have captured the evocative lighting beautifully. I think may be a little more straightening on the wall of the house would be beneficial, it just looks to me at a bit of an awkward angle. &nbsp Posted: 07/05/2021 04:16:50
Bill Foy
Thanks, Tim. I straightened the image horizontally (using the two windows). &nbsp Posted: 07/15/2021 13:32:35
---
---
---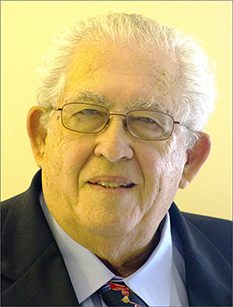 Stuart Caine

(Group 42)
Hi Bill.
I like it, the colors are fine as well as your crop. I feel the image could be bighted a little. I put the image Topaz De-noise, lightened the image a very small amount an added a small white frame around the image, which draws your eye into the image. good job &nbsp
Posted: 07/07/2021 16:15:25
Bill Foy
Thanks, Stu. Yes, the image could be lightened a bit. I chose not to do that because I want it to present the scene as very close to fall darkness. &nbsp Posted: 07/15/2021 13:37:04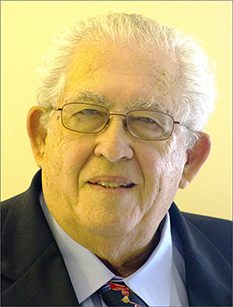 Stuart Caine

(Group 42)
You did a great job on this image. &nbsp Posted: 07/16/2021 08:38:12
---
---
---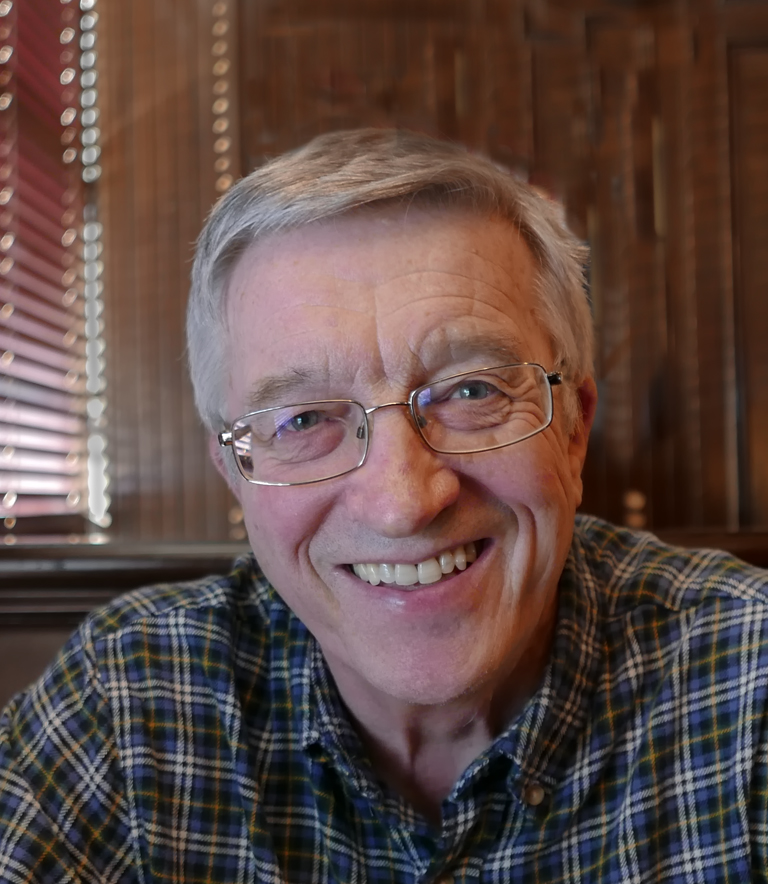 Gunter Haibach
A nice moody, autumn picture. The lighting and the colours are nicely done. From a composition perspective, I'd like to see more - horizontally - either right or left. It feels a bit cramped and static to my eyes. Would also suggest darkening the bright leaves at the front, to avoid the eyes focusing on them as much. Congratulations for capturing this beautiful light.


&nbsp Posted: 07/09/2021 09:26:40
Bill Foy
Thanks, Gunter. There's really nothing else to see, except more woodlands. &nbsp Posted: 07/15/2021 13:38:56
---
---
---
Karen Harris
Lovely autumn shot. I think that since the building is tall, I like the photo itself to not be so tall. I also think that since there is very little sky showing, it is better to just get rid of it altogether. I also straightened the building just a tad. I upped the contrast just a little and here it is. &nbsp
Posted: 07/09/2021 16:03:19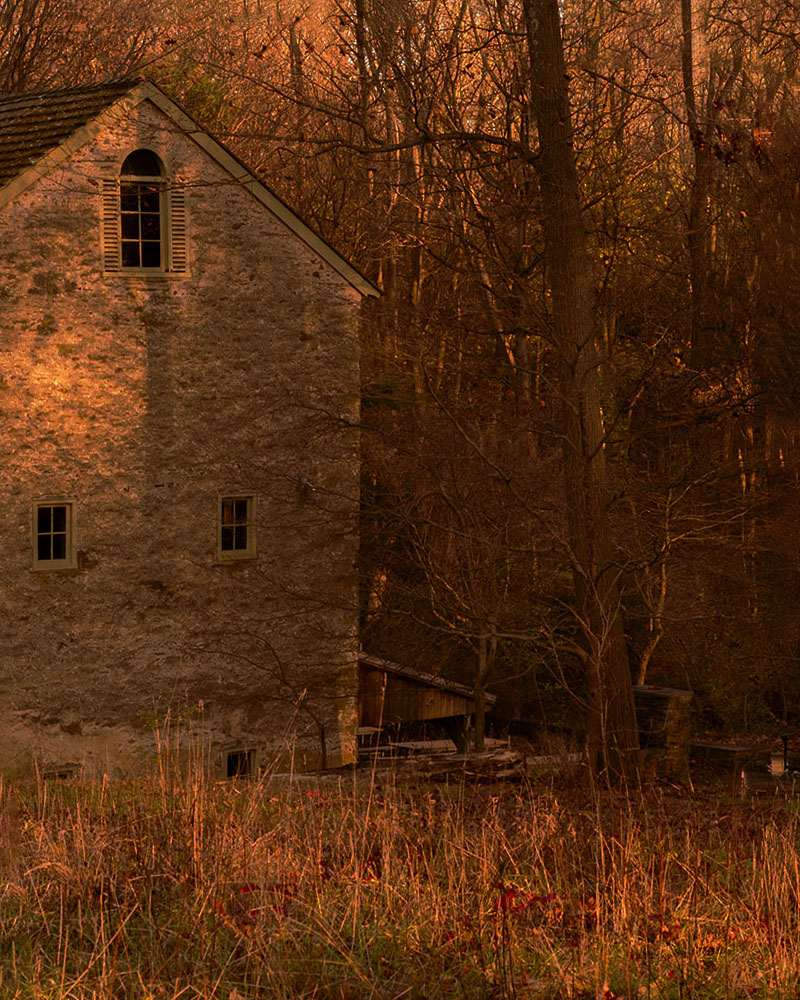 Bill Foy
Thanks, Karen. My first pass at the image I cropped the sky. But, when I looked at the image after playing with it a bit, I realized there was sky peeking through the tops of the trees, so I went back to keeping that corner. Chocolate and vanilla, again! &nbsp Posted: 07/15/2021 13:44:42
---
---
---
Bob Legg
Bill, I like your image and would of only cloned out the little bit of sky as Karen has done. Great seeing. &nbsp Posted: 07/10/2021 10:04:38
Bill Foy
Thanks, Bob. &nbsp Posted: 07/15/2021 13:45:07
---
---
---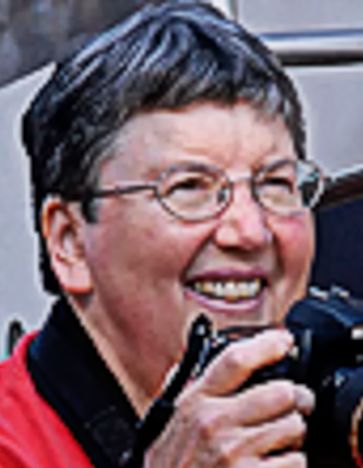 Judy Burr
Bill Foy
Thanks, Judy. I learned to look behind me when I got engrossed in birding/bird photography. It's also a benefit to my street and macro shooting - everything! &nbsp Posted: 07/23/2021 14:26:41
---
---
---
Please log in to post a comment