TJ McGovern
---
May 2022 - Church at Castle Dome
About the Image(s)
Castle Dome City is a reconstructed "ghost town" about halfway between Yuma and Quartzsite in Southwestern Arizona. It contains some original buildings and others moved in from elsewhere, arranged to make the town easy to tour. It is not an authentic model of the original mining town, but is interesting nevertheless to anyone interested in what the 1880s may have looked and felt like. I love touring these places, even while realizing that they are not necessarily 100% accurate representations of history, because I can immerse myself briefly in another era, and let my imagination loose to pretend I know what life was like then.

I had no intent here other than to depict this building, which was an actual church a long time ago. It should be noted that I have some very strong opinions about the art and the craft that are not necessarily mainstream, and one is that a picture need not "tell a story," and in fact is unlikely to do so in an image recorded in 1/60 of a second. If you wish to imagine churchgoers in their Sunday finery coming and going, a preacher with fire and brimstone in his sermon, and various wagons and buggies hitched up for this visit to town, be my guest. But none of that is here; there is only this image of an empty church from a bygone era. To really experience the "story," I would recommend going to Castle Dome City and spending a few hours.

Technical: Camera- Nikon D2X; Lens- Tamron SP 14mm f/2.8 prime; Exposure- shutter priority, ISO 100, F/13 @ 1/60 sec.
Shot in raw, post processed for tone, color and cropping in Adobe Camera Raw and Photoshop.
---
10 comments posted
---
---
---
Deb Thurlbeck
Thanks for the history of the image. Now it's on my list to visit if I ever get down to the area. There is a lot of interesting details and my eye is drawn to the cross. &nbsp Posted: 05/13/2022 16:15:39
TJ McGovern
Thanks, Deb. Arizona is packed with places like this and I love them. I got lots of pictures the day we were there, and will always be able to revisit (virtually) whenever I want to. Thanks for commenting. &nbsp Posted: 05/13/2022 21:35:14
---
---
---
Wanda Krack
Thanks for the 'imagined' story. I like the exposure and details of all the wood, and the leading lines. I find my eye straying to the left to try and see what that next building is, so you might consider a bit of a crop on the left and top, although all that sky does help with the story-telling of the West and big sky country. Well-taken shot. &nbsp Posted: 05/14/2022 06:14:46
TJ McGovern
Thanks, Wanda,

I left the little bit of building next door on purpose as context, and to show that there was something for that diagonal boardwalk to lead to, even if you had to imagine what it was. I also thought the church looked better centered, and I left the big sky for precisely the reason you mentioned.

Thanks for commenting.
&nbsp Posted: 05/14/2022 20:51:05
---
---
---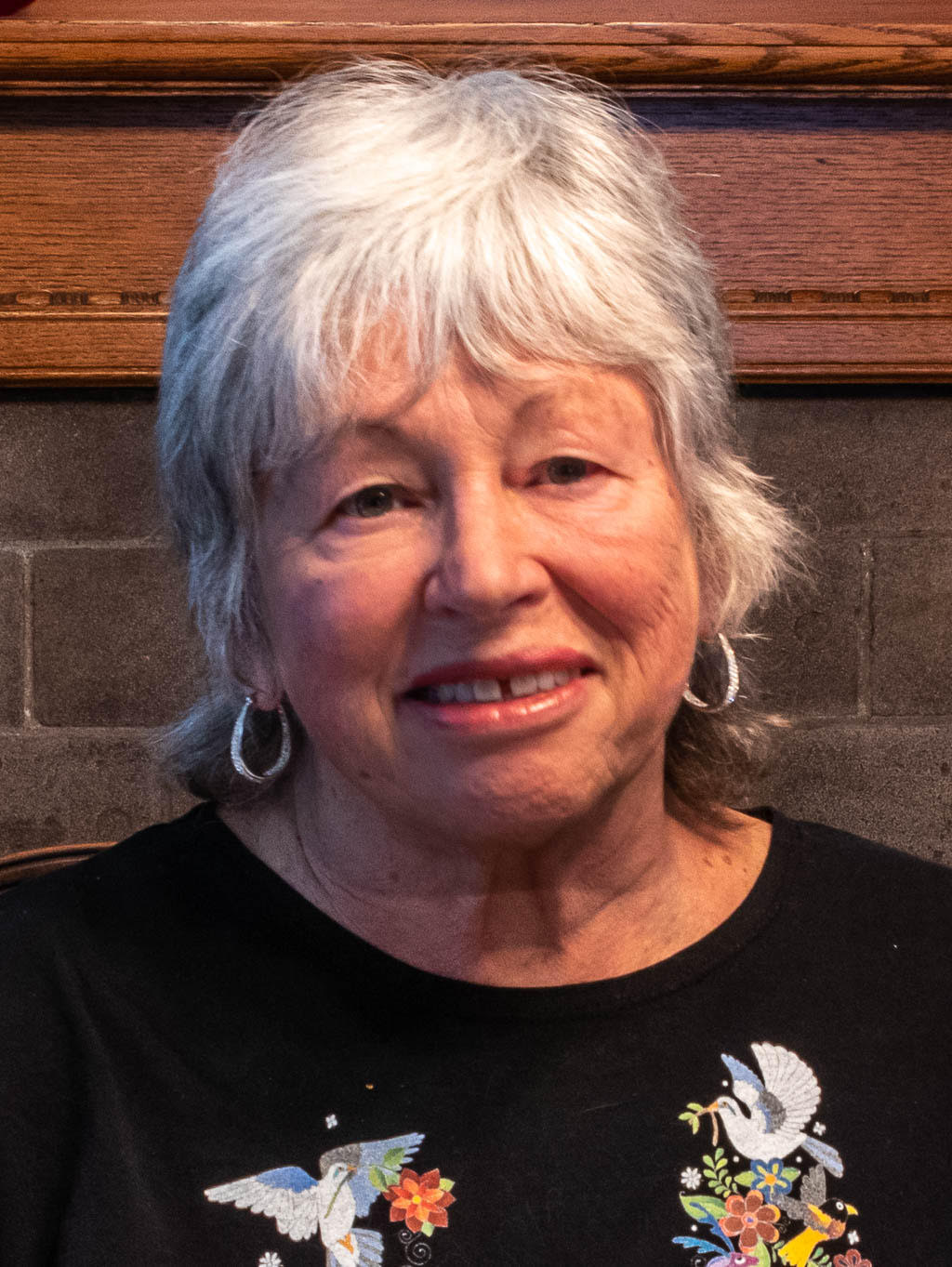 Kathy Brand
Interesting picture, but I, too, would also crop off the partial building on the left. My eye goes back and forth between the interior of the church and the partial building on the left. I think the altar and pews would be the main focus with the partial building cropped off. &nbsp Posted: 05/18/2022 15:33:14
TJ McGovern
Thank you, Kathy. Always good to get other points of view. &nbsp Posted: 05/18/2022 22:01:08
---
---
---
Deborah Milburn
I think the church is great. I really like being able to see through the whole church. It is so southwest. Good job &nbsp Posted: 05/18/2022 20:40:44
TJ McGovern
Thank you. I enjoy this old West place immensely. &nbsp Posted: 05/18/2022 22:01:57
---
---
---
Steve Jacobs
Thanks for the story. I agree sometimes it is just an image.
Very well done. It does give the viewer the information they need to create their own story in their mind. I like that you gave me someplace to walk after church, with just a little of the other building. Well done. &nbsp Posted: 05/19/2022 08:37:44
TJ McGovern
Thanks, Steve. It's very interesting to me how the same image is perceived by different people differently. This is one reason why I believe you cannot say an image "tells a story." A story is the same for everyone listening; a single picture can be interpreted many ways. &nbsp Posted: 05/20/2022 10:01:52
---
---
---
Please log in to post a comment