Deborah Milburn
---
January 2022 - The Old Porch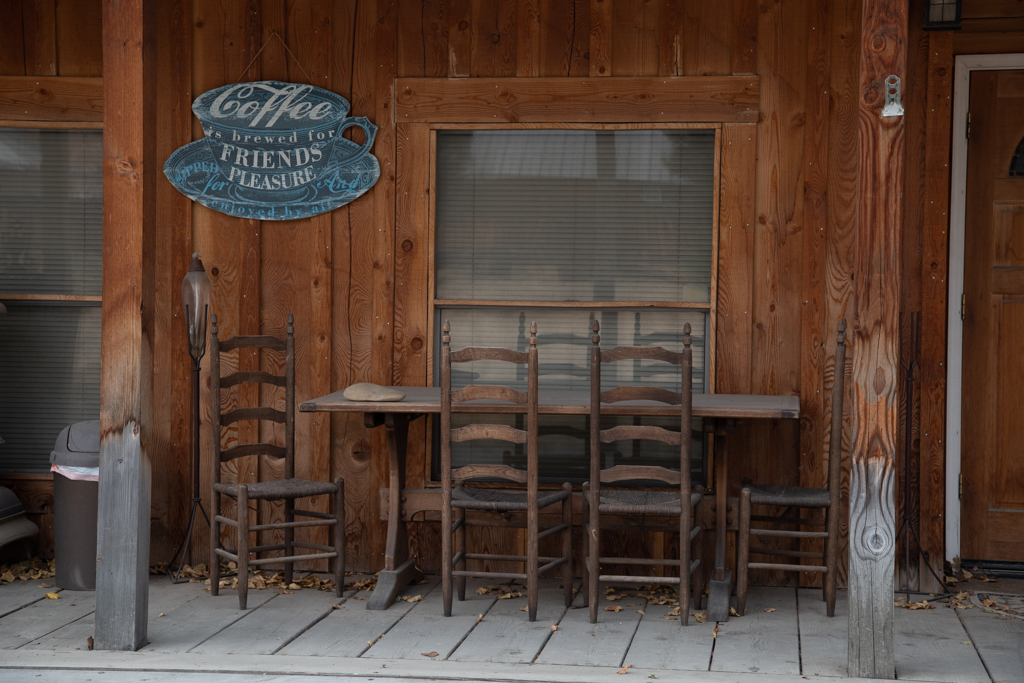 Original
About the Image(s)
I chose this image because of the friends sign. I thought as we begin this new year, it sent the message of friends and connection. It was taken in a small town in Idaho where I was traveling with friends.

You can see the original. The black and white made the image for me. It was shot at f5.6, 1/640 and 67mm

I wish everyone the very best in the new year.
---
9 comments posted
---
---
---
Deb Thurlbeck
Awesome find with a great message!
The B&W and crop works well for this image.
All the Best in 2022! &nbsp Posted: 01/05/2022 12:33:32
---
---
---
Wanda Krack
Happy New Year right back atcha Deb!! I like the composition, but for me, the color shows so much more texture and details (that beautiful wood grain and the leaves underneath the table). We see compositions similar to this often, but you nailed this one! &nbsp Posted: 01/10/2022 06:21:43
Deborah Milburn
Thanks so much. The color does show the texture. The B&W gives it an older look - just my thought &nbsp Posted: 01/10/2022 07:38:30
---
---
---
Steve Jacobs
Happy New Year. I relly like the B & W The crop brings this to life. I can feel the wood. &nbsp Posted: 01/10/2022 08:23:37
---
---
---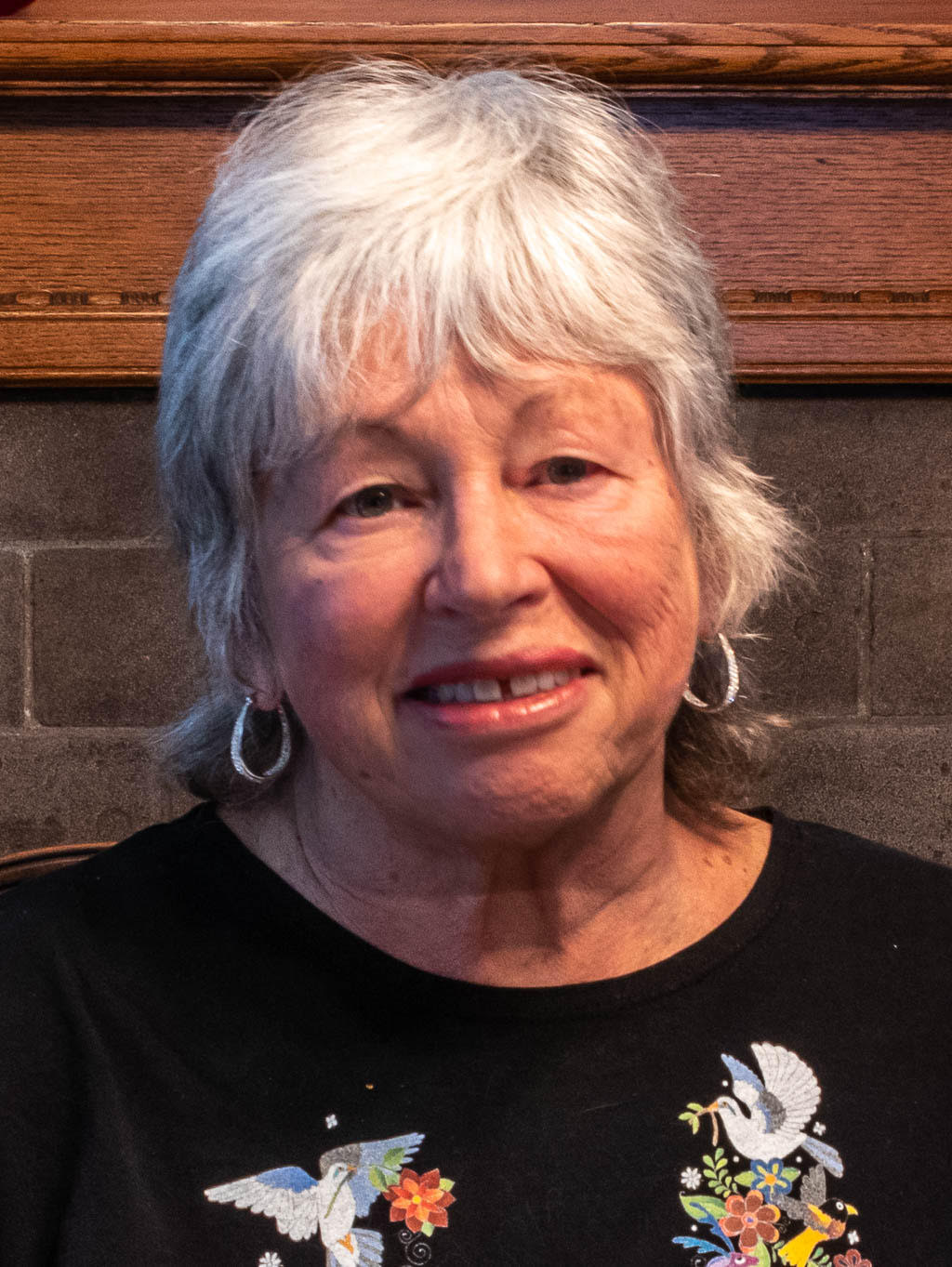 Kathy Brand
I, too, like the cropped version the best. Also the texture of the wood really shows up with the black and white version. &nbsp Posted: 01/13/2022 15:59:14
---
---
---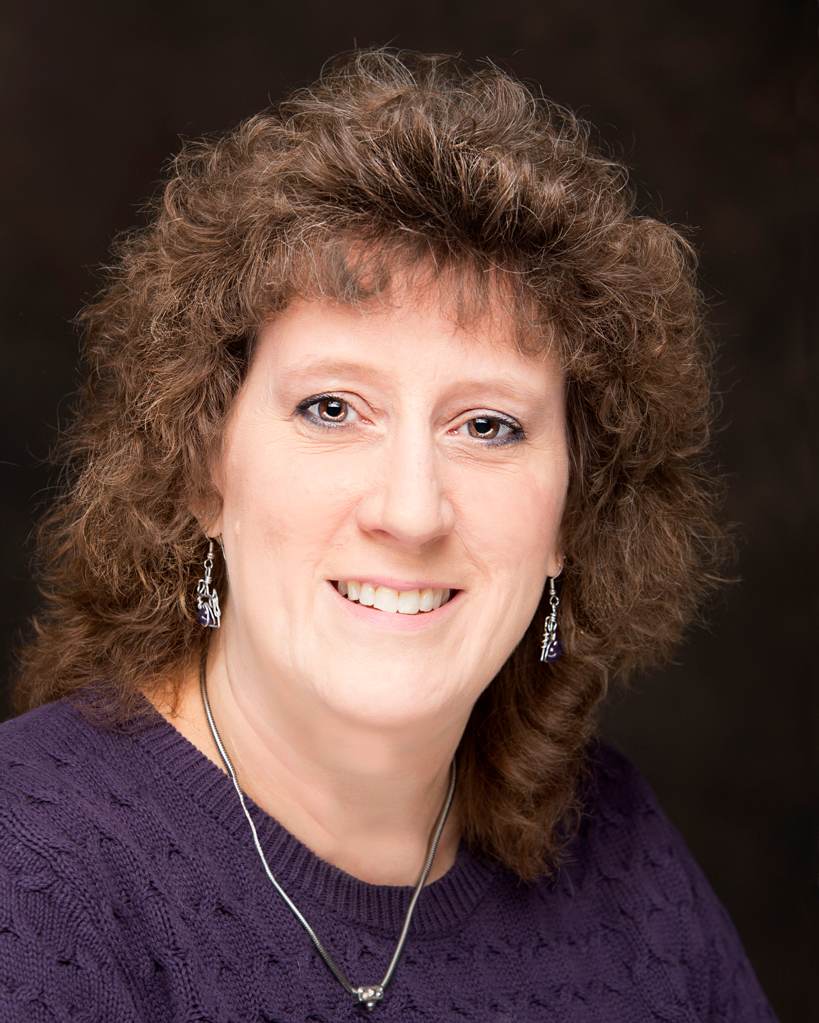 Lisa Cuchara

(Groups 41 & 44)
wonderful! love the texture, composition, and toning &nbsp Posted: 01/18/2022 23:59:35
Deborah Milburn
Thanks &nbsp Posted: 01/19/2022 08:38:04
---
---
---
Sheila Burke-Grey
Deborah,I like your pick of B & W! THE wood grain is stronger in b&w! Nice work! &nbsp Posted: 01/19/2022 12:22:58
---
---
---
Deborah Milburn
Thanks - I appreciate the comments &nbsp Posted: 01/19/2022 17:06:03
---
---
---
Please log in to post a comment