Renee Schaefer
---
May 2022 - Pink Azalea
About the Image(s)
The azaleas are in bloom in Maryland. I love how these three are separated from the rest and just reach out to you. It was taken with my Sony A6300 set at aperture proirity at F9 with a focal length of 135mm. With the crop sensor that is equivalent to 200mm in 35mm lingo.
---
6 comments posted
---
---
---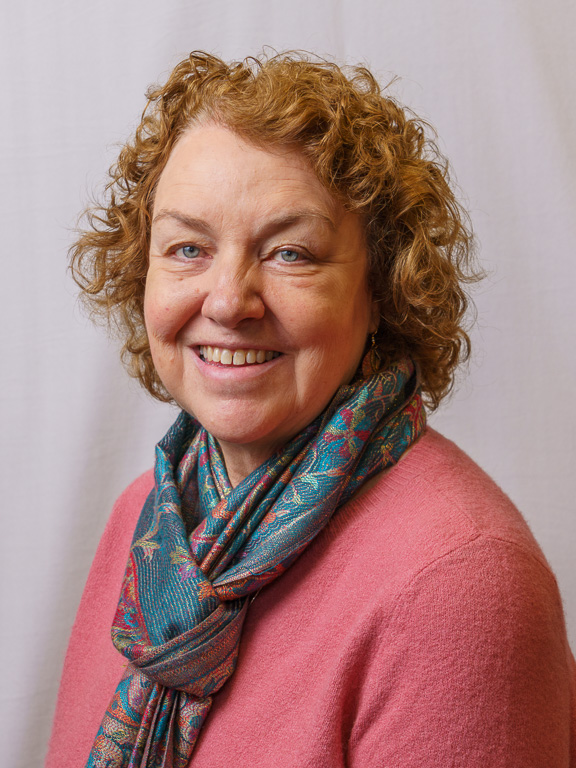 Lauren Heerschap
Wonderful pink capture. Even more amazing it isn't focus stacked? Your flowers are sharp, and have a nice gaussian blur in the background. Groups of three are always pleasing. I have been encouraged to pay more attention to the colors of the background of flower shots, and this is nicely green. I think you could crop a bit more on the left since the centers of the blurred flowers are bright and an a bit distracting. Lovely photo. &nbsp Posted: 05/08/2022 11:06:04
---
---
---
Jon Allanson
You appear to have created sufficient depth of field on this image by moving further away from the subject, which is a very good technique ignored by many photographers. I like the main grouping of the three flowers, though I would have treated the image slightly differently in post-processing - applying some selective sharpening to them just to make them stand out more. The background however sewers too dominant with the bright flowers on the left. I would crop the very strong flower bottom left off and then slightly de-saturated and slightly darkened all the background. &nbsp Posted: 05/09/2022 06:12:31
---
---
---
Oliver Morton

(Groups 5 & 62)
What a lovely image, Renee! It is really difficult to create a photograph of flowers that is unique; however, you've done a beautiful job! The colors are wonderful and the sharpness is amazing... especially considering that you didn't use focus stacking and the three primary flowers aren't in the same plane. Really nicely done!
I took the liberty of playing with your image in Photoshop and Camera Raw to see if I could make the three center azaleas stand out even more. Your thoughts?
&nbsp
Posted: 05/14/2022 23:08:36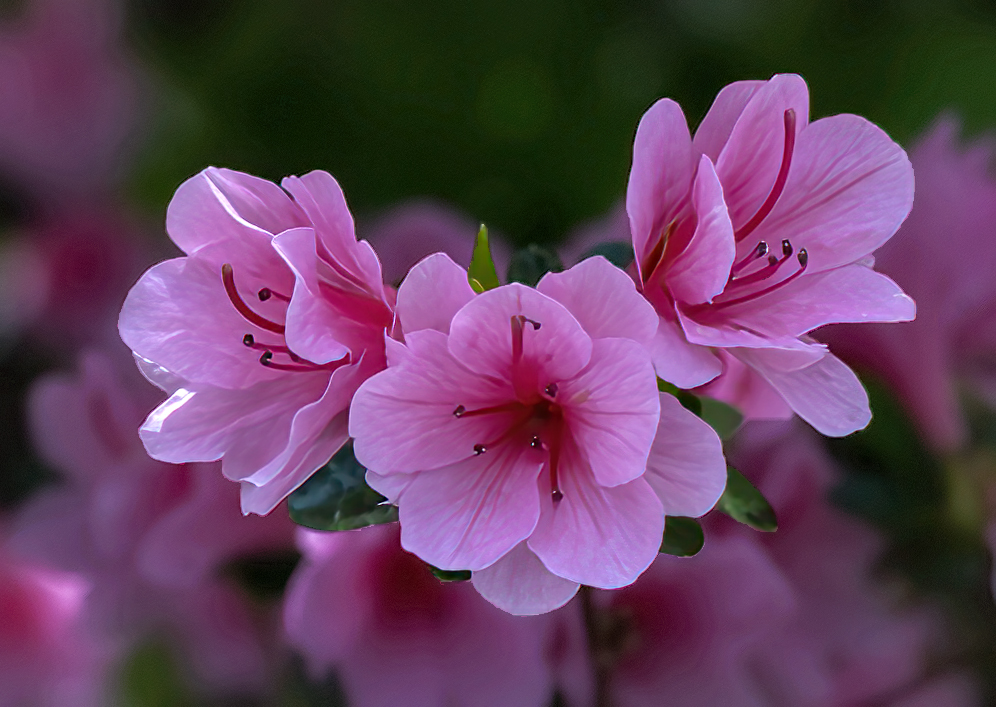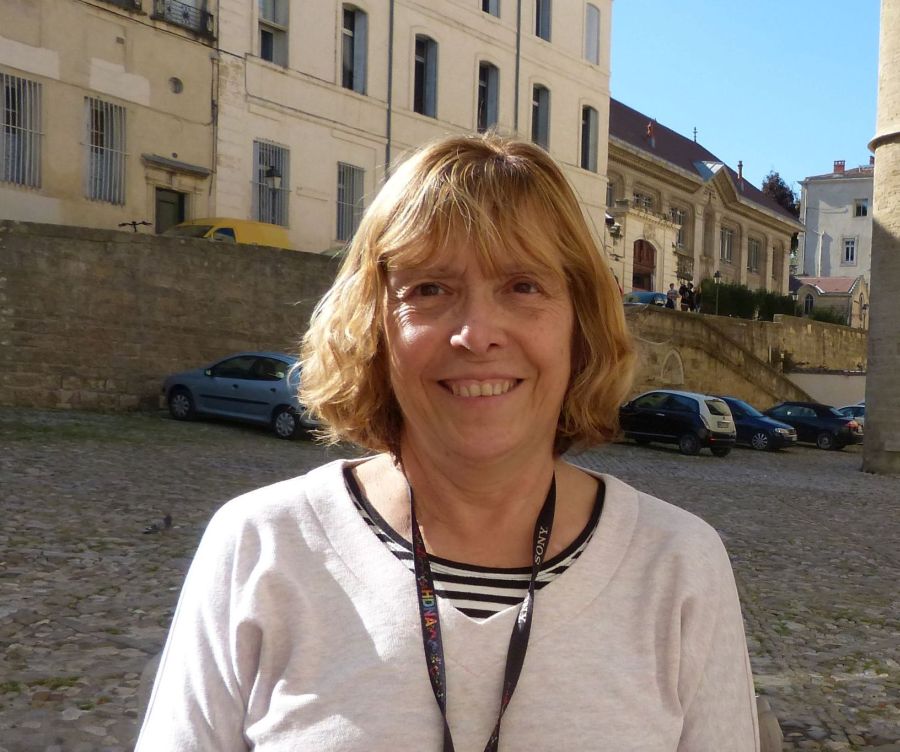 Renee Schaefer
Thanks Pete. That makes a huge improvement. I think I would still darken that one flower in the bottom left corner. What tools in camera raw did you use?
&nbsp Posted: 05/15/2022 21:33:29
Oliver Morton

(Groups 5 & 62)
Renee, I agree about the relatively bright flower in the bottom left corner. (I got lazy.)

It was a very easy modification. In the new mask tool, I selected Subject and then inverted the selection. If I remember correctly, I had to add a bit more to the selection using the brush tool. Then it was simple to darken everything selected... that is, the background. If that doesn't make sense, please let me know. It would only take 30 minutes or so to show you.

&nbsp Posted: 05/15/2022 21:53:26
---
---
---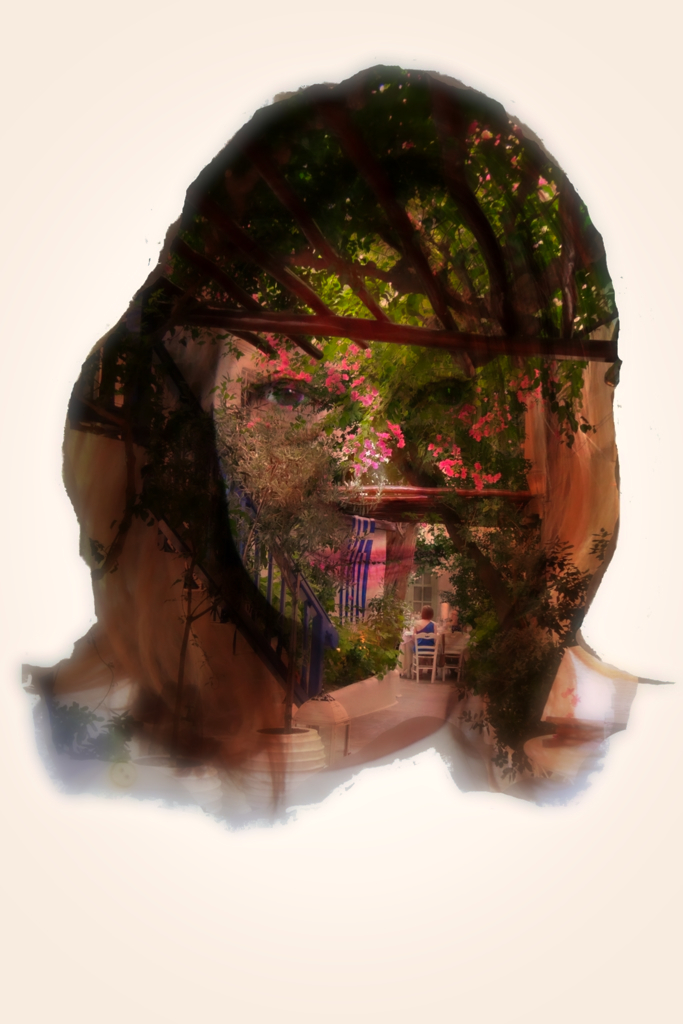 Becca Cambridge
Love the composition and the DOF.
I agree that the lower left flower is too bright and distracting. And maybe the little white triangle under the leaf.
Beautiful photo. &nbsp Posted: 05/16/2022 17:11:31
---
---
---
Please log in to post a comment