Lauren Heerschap
---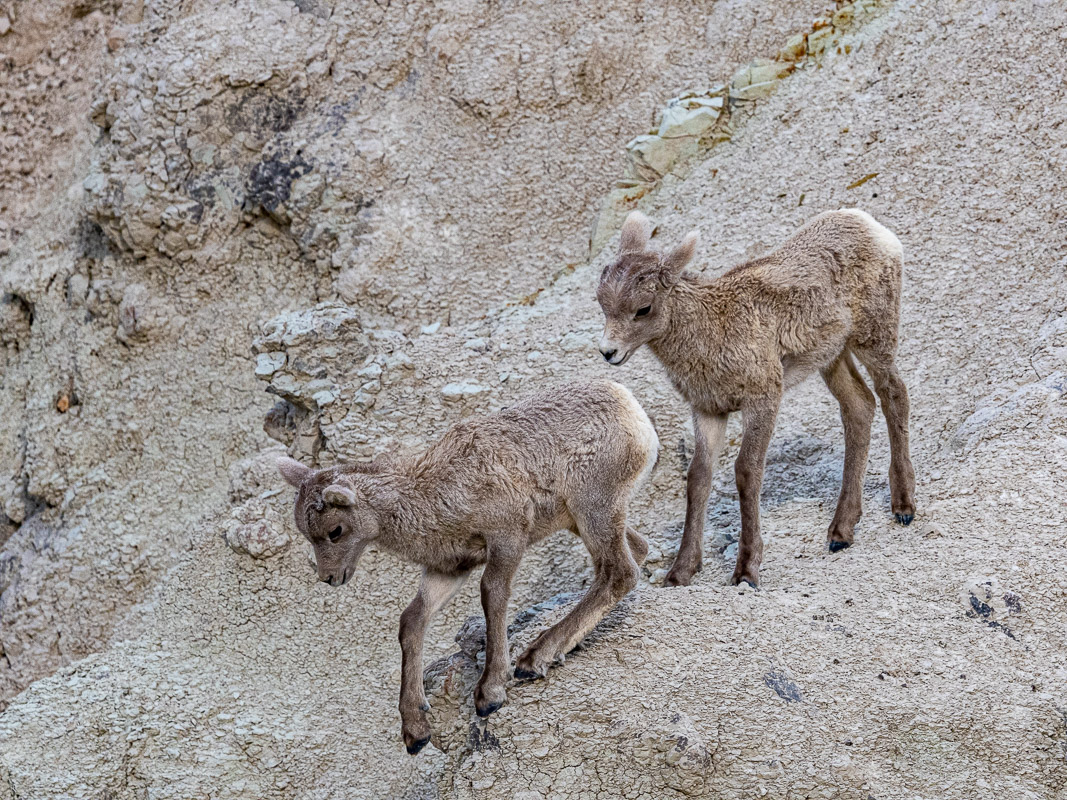 June 2021 - Bighorn Lambs First Steps
About the Image(s)
We just got back from a road trip to the Badlands, South Dakota. These are Bighorn Sheep lambs that are only a few days old. I have a question: the lambs are colored close to their environment, and the rock background is difficult to separate. I can't decide if I should have blurred their background, or keep it natural? What do you think? This was shot with my new 100-400 Olympus lens, ISO 1250, f10, 1/1600 sec. It is sort of an environmental question, but then also a artistic question.
---
7 comments posted
---
---
---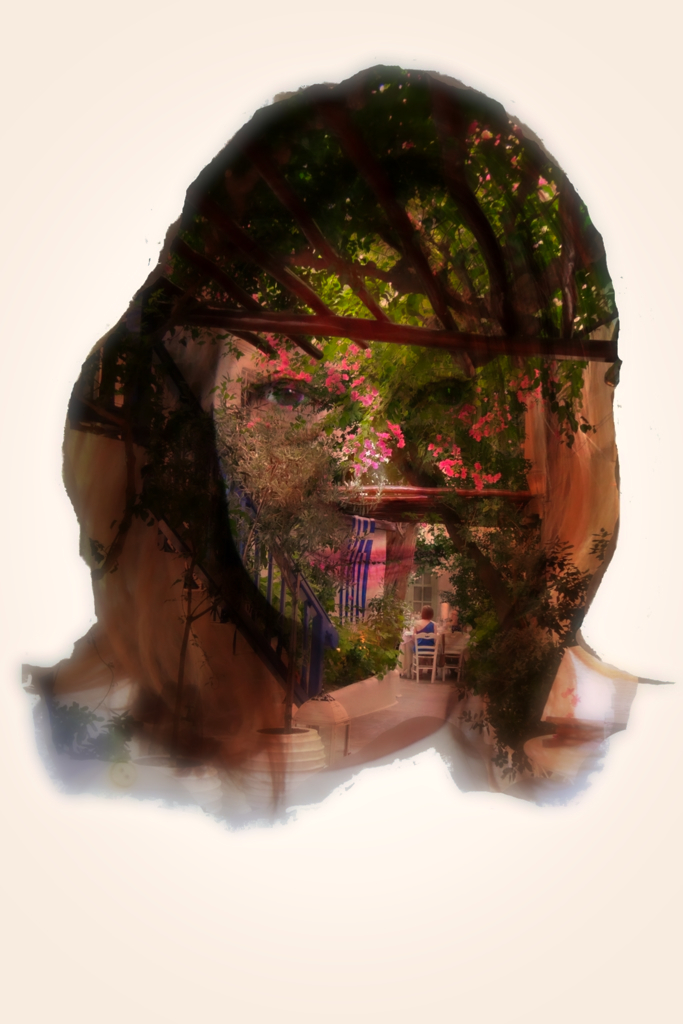 Becca Cambridge
What cuties! Love that you captured the lead one mid-step.
The question you pose about depth of field or background is entirely up to you. I would love to make the story about the lead's first step. Therefore, the first thing I'd try to do is crop or zoom in to get that action. Then, I'd try to determine if the background adds to the story.
Still sitting at home, I played around with selective focus (Paintshop), soft focus (Color Efex Pro) and then background artsy (SmartPhotoEditor Studio). What a giggle. &nbsp
Posted: 06/09/2021 11:00:34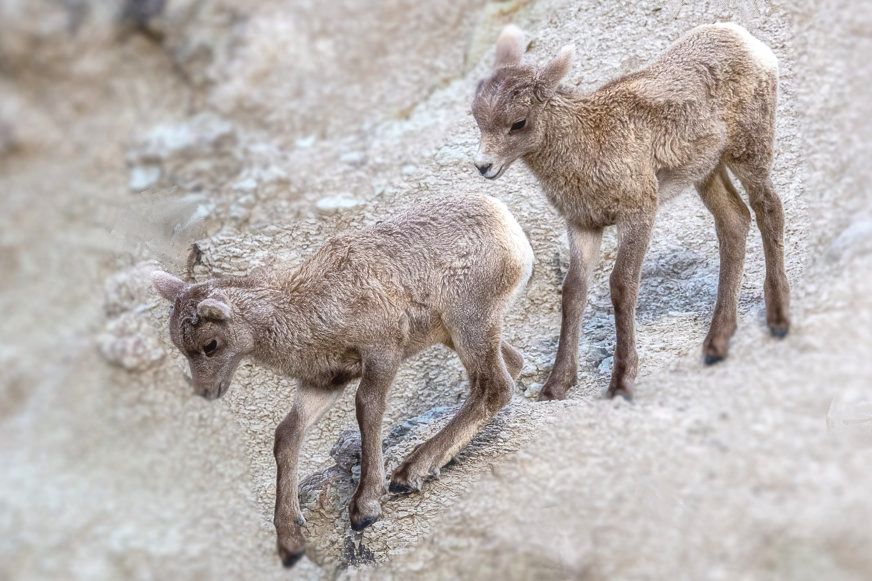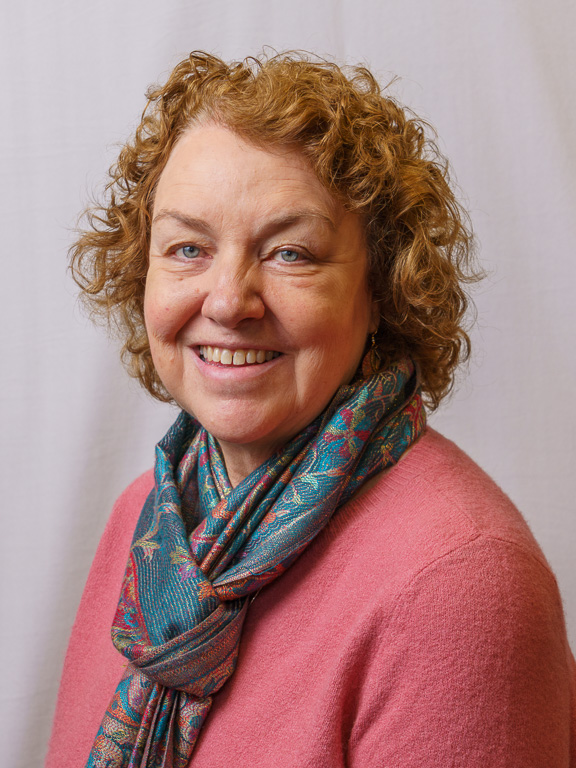 Lauren Heerschap
Oh please, are those bubbles? Stop giggling! I appreciate the idea above. I think I would not keep the softness below the lamb stepping out - it is a harsh environment. They just blend in with the rock, which probably protects them. &nbsp Posted: 06/10/2021 08:43:31
---
---
---
Jon Allanson
I really like the small range of soft tones in this image, and the diagonal path that the lambs are taking. To make the lambs stand out more I would try either selectively increasing the contrast on them or selectively sharpening them, both of the processes will create a similar result. &nbsp Posted: 06/13/2021 01:43:13
---
---
---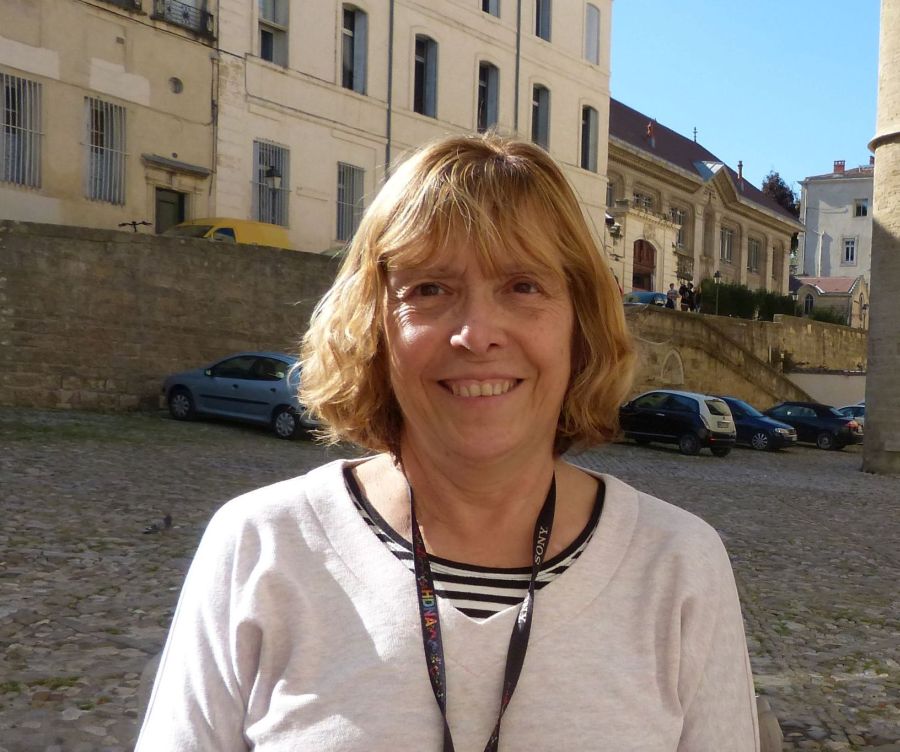 Renee Schaefer
I like the diagonal path the down the mountain. I would try to work on the contrast to make the lambs pop a little more or give them separation from the background. &nbsp Posted: 06/13/2021 14:42:31
---
---
---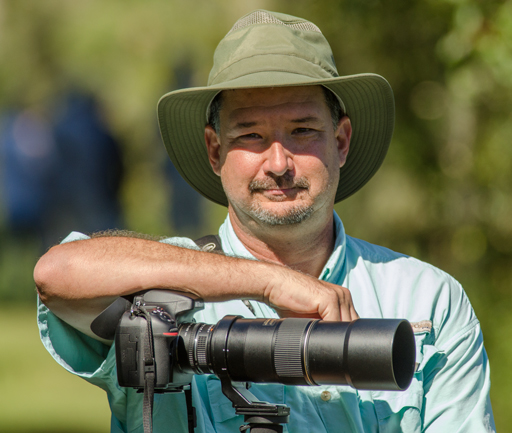 Brad Ashbrook
Cute photo and I agree with the rest, it would help if the lambs stood out a little more. Otherwise, I think the cropping is good and forms a nice diagonal. &nbsp Posted: 06/14/2021 16:25:02
---
---
---
Jan van Leijenhorst
After read all the comments there is not much I can add. I agree that I would like to see a bit more contrast between the animals and the background, however accomplished. &nbsp Posted: 06/15/2021 10:49:39
---
---
---
Please log in to post a comment