Becca Cambridge
---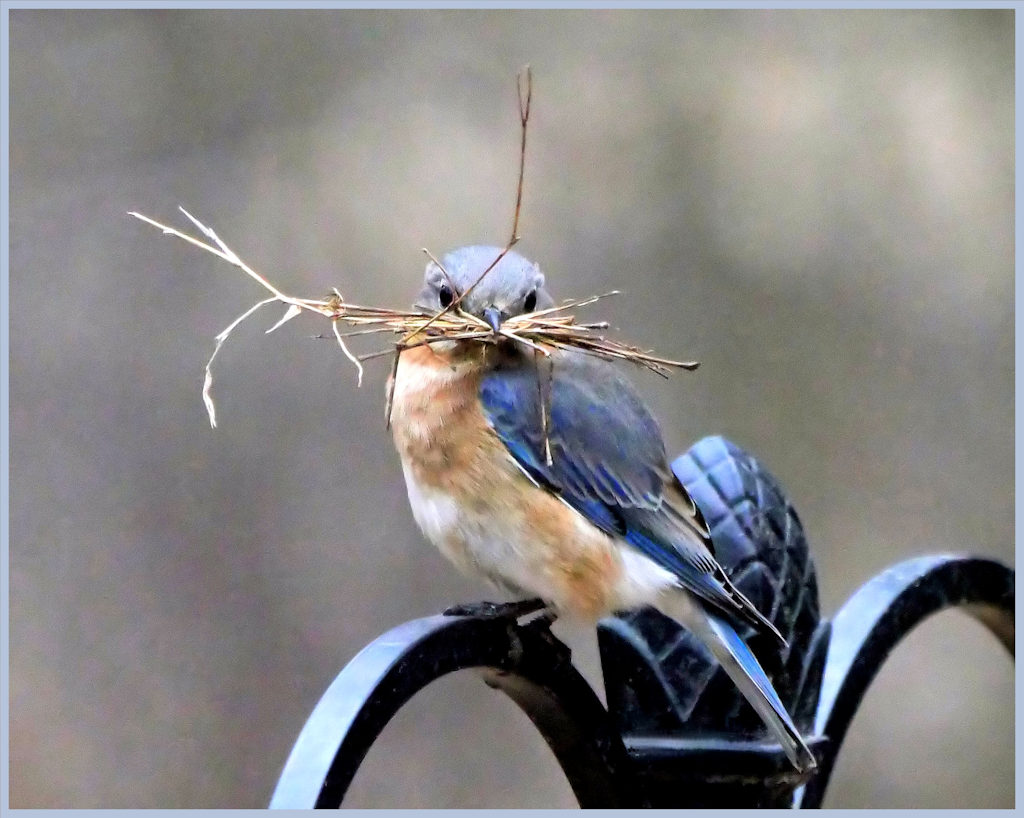 May 2021 - Nest Building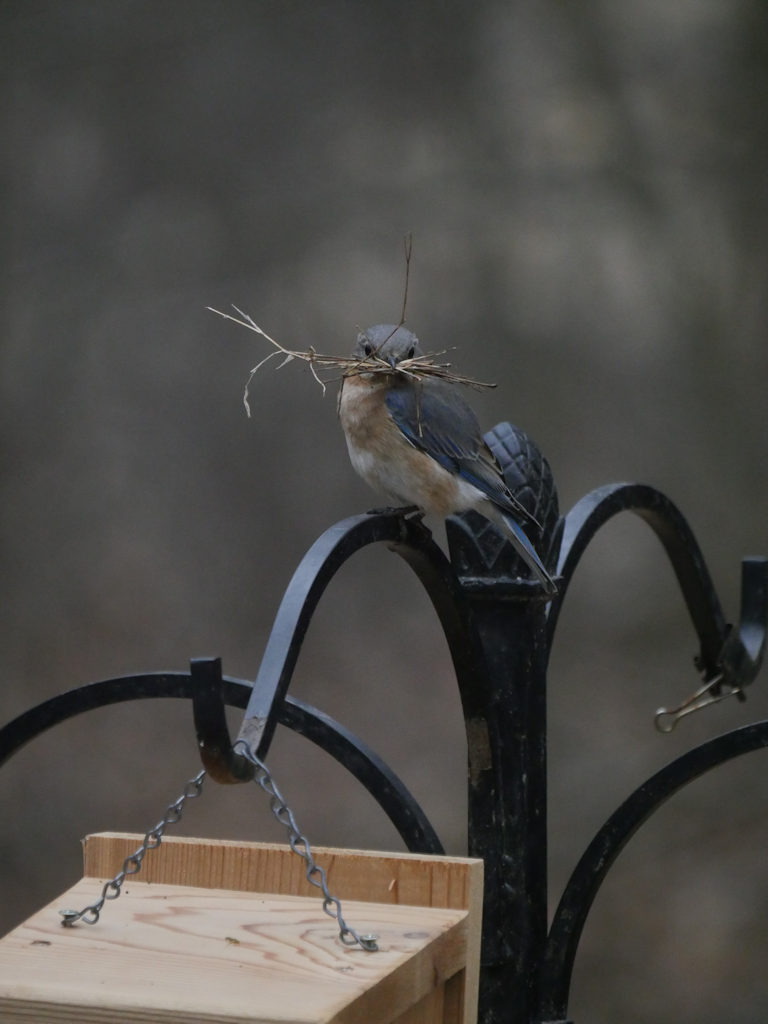 Original
About the Image(s)
Still under Covid restrictions, warm weather was a relief to getting outside. The mission was to shoot Spring images. Beautiful year for redbuds and dogwood trees, morel mushrooms came up, paw paw and persimmon trees bloomed. Then, it snowed making interesting photo opportunities also.
Despite the rain and snow, this photo was my favorite. Much discussion around the focal point, clarity and noise of this photo has occurred. Still like it. Nest Building Papa.
Shot through the window, shutter priority 1/320, f/6.3, 35 mm equivalent of 800mm, ISO 3200 (hence the noise). Cropped, post processed natural in easyHDR and framed in PhotoPad Image Editor.
Please log in to post a comment