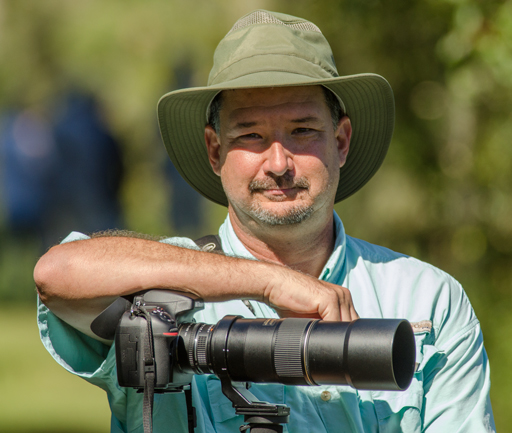 Brad Ashbrook
My father Stan Ashbrook, got me started at a young age and I have been shooting for over 40 years. I shot the newspaper and yearbook all through middle and high school. I attended Rochester Institute of Technology and received my bachelors in Imaging and Photographic Technology in 1987. The first couple of jobs were photography related including a sales manager with Sinar Bron. After that, I worked in the computer industry for several years and finally landed in the audio visual industry for the past 24 years.

I started out with Minolta film cameras and purchased my first 1.3mp camera in 1999. I then upgraded to a 3.1, and finally bought my first DSLR, the Nikon D70. I have switched everything to Sony and I own an a7s, a7R4, a9 and about 10 lenses and a bunch of accessories.

I really enjoy shooting sports photography, nature, birds, astro, landscape and travel. I also enjoy trying to new techniques such as HDR, panoramic, time lapse, photographing lightning and anything that can use a cool gizmo. I have been a member of PSA a couple of different times and at one time participated in Stereo Exhibitions. I currently write some articles and I am involved in 4 print and 2 online circuits.

I use a lot of different software and I prefer Capture One Pro. However it is pretty expensive so I have switched back to Lightroom. I use Aurora for HDR's and PTGui for the panoramic landscapes.

I was born in Florida, went away for college and lived for a few years in Atlanta. I have been back since 1992 and I am always looking to travel somewhere for photography.

I have recently re-married and I have 2 children from my first marriage. My eldest daughter is married and in the Navy and my son has a statistics job with a mortgage company and is also married. No grandkids yet, it could be a while.