Anges van der Logt, PPSA
---
November 2023 - Brown bear sniffing a tree
About the Image(s)
From a trip last month to the southern border of Slovenia in Europe, in search of the European brown bear. We were sitting in small huts (hides), patiently waiting… trying not to make any sound.. These bears are quite sensitive to scent and noise, so I was quite lucky to actually encounter a bear on two visits to the woods. Here the bear is sniffing a tree, probably to find out if there are other bears in the area. They like to rub the trees with their bodies to leave their body scent, to mark their territory I suppose.

I cropped the image from the right a bit, as I did not get his whole body in the image, because I wanted the tree to the left in the image as well. So I cropped a bit to focus more on the face and front part of the bear and the tree. Any comments or input?
---
This round's discussion is now closed!
10 comments posted
---
---
---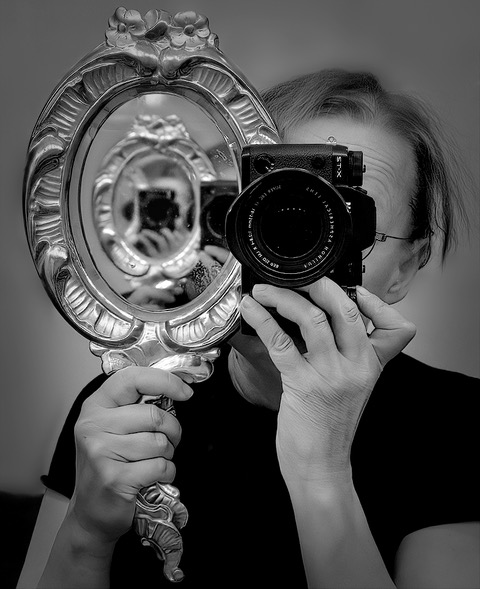 Kirsti Näntö-Salonen
Anges van der Logt
It is indeed very special! Thanks for the input
&nbsp Posted: 11/20/2023 19:08:08
---
---
---
Jose Cartas
A nice nature picture showing the animal behavior. I like the composition and, beyond your cropping from the right, I would also crop something from the top, so its head is not so centered (this would also let you get rid of some bright spots in the background). For the rest, the tree provides a good frame for the action and the pastel brown and green colors complement each other. &nbsp Posted: 11/11/2023 09:32:37
Anges van der Logt
I will try your recommendation! &nbsp Posted: 11/20/2023 19:08:30
---
---
---
Mervyn Hurwitz
Wow, our group is developing into a nature group!
The bear is great with its paw on the tree, and the head and eye are sharp. The foreground bothers me because it is lighter than the image and out of focus. So I have cropped your image even more to eliminate the foreground. I also cropped a little off the left side to maintain some balance. What do you think of this treatment? &nbsp
Posted: 11/12/2023 11:06:44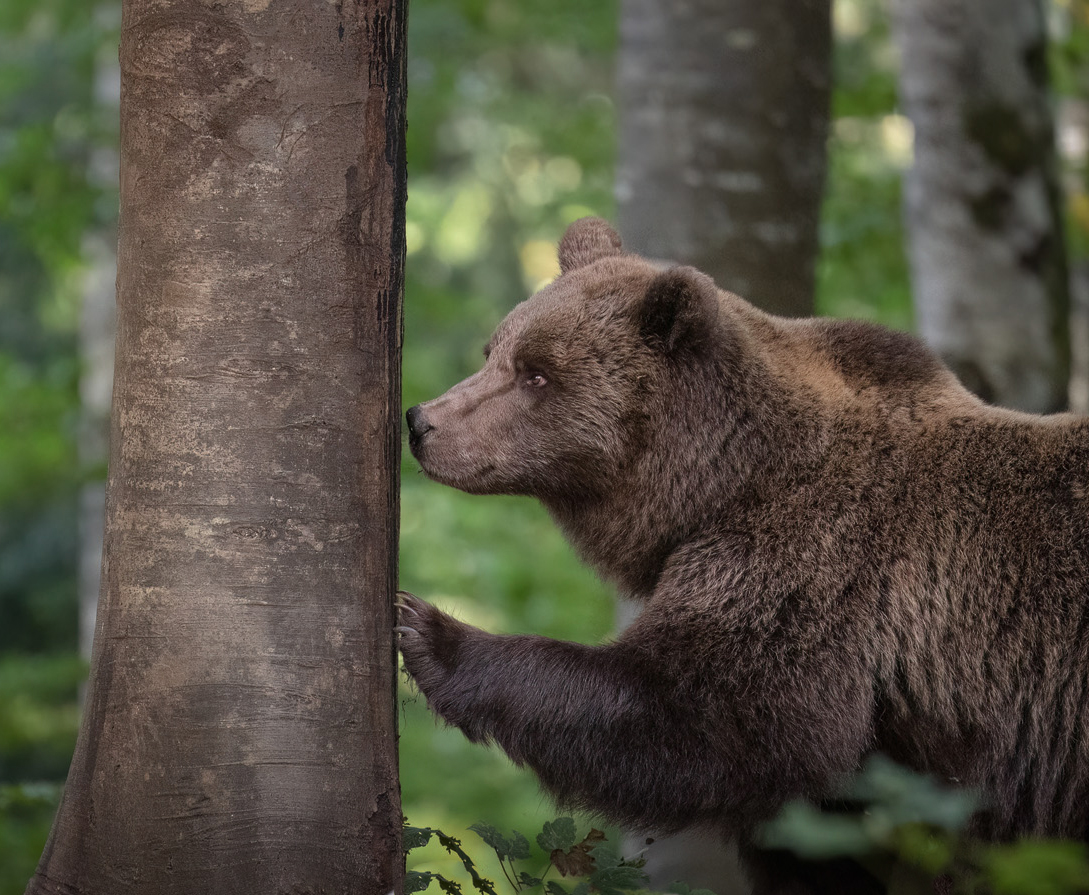 Anges van der Logt
I like your crop indeed, had not thought about such a tight crop, but it does work! Thanks! &nbsp Posted: 11/20/2023 19:09:25
---
---
---
Mervyn Hurwitz
Perhaps it also needs a little off the top. &nbsp Posted: 11/12/2023 11:07:38
---
---
---
Bob Benson
I am not bothered by the highlights in the background, as I do not see them as a strong distraction, or does the cropping. But he foreground rock is definitely a distraction and darkening it may look unnatural. If that is the case, Mervyn's suggestion to crop it out may be the most effective. &nbsp Posted: 11/12/2023 14:58:38
Anges van der Logt
I agree! &nbsp Posted: 11/20/2023 19:09:40
---
---
---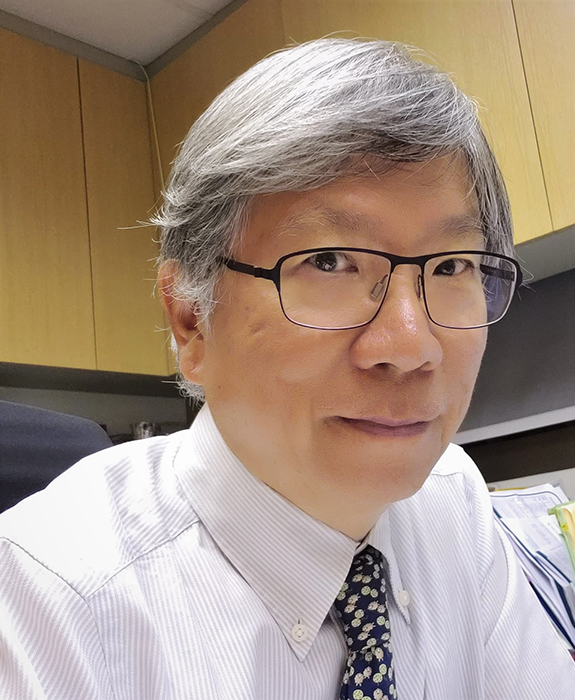 Tony Au Yeong
A wonderful image depicting the bear's behavior. I agree with Mervyn's suggestion to crop away the rock from the foreground, doing so will not affect the story. I suggest to increase the texture and clarity of the bear a bit. &nbsp Posted: 11/25/2023 08:16:32
---
---
---