Terry Palmer
---
May 2023 - Male Burrowing Owl Returning to the Nest
About the Image(s)
The image was created the morning of 4/6/2023 at an outing of the Fort Myers Camera Club. The main subjects this time of year are the baby owls, but we saw this male making trips back an forth to the nest. I set up the camera, focusing just past the nest and waited for the owl to start his return flight. As he entered my image area, I fired a burst of shots, catching this one just before landing. Using a Nikon Z9, Sigma 150-600 f/4.5-5.6 at 230mm f/8.0, ISO 640, Shutter 1/1000 shooting in RAW on a tripod.
In Lightroom,
I selected Remove Chromatic Aberration, and Enable Profile Corrections
I selected Sharpening at 66, Luminance NR at 29, and Color NR at 7
I reduced Highlights -100, Increased Shadows +11, Increased Texture +21, Clarity +10, and Vibrance +10
In Photoshop,
Although I usually don't crop until after all my other edits, I started by cropping this image
I copied about the lower 1/4 of the cropped image and added a Gaussian Blur to that layer to blur the foreground
I selected the Subject and added Curves layer with a slight boost (68 to 70) to open the shadows slightly
I added a Curves Layer with a Luminosity mask (TK8 modified midtones 2) to increase the mid tone contrast and darken the lower mid tones
I dodged the eyes and a bit of the feather area surrounding the eyes
I created a mask by freehand selecting an area roughly surrounding the subject and blurred that mask (approx the focal len of the original shot, or 230)
That mask was added to a Levels adjustment to slightly increase the Levels (brightenss) of the subject area
I inverted that mask and slightly darkened the area surrounding the subject.
These two layers / masks generate a slight vignette.
I then burned the grass below the subject
Finally, created a High Pass filter layer (about 4.1) with Soft Light Blend mode and a mask to only sharpen the subject.

---
10 comments posted
---
---
---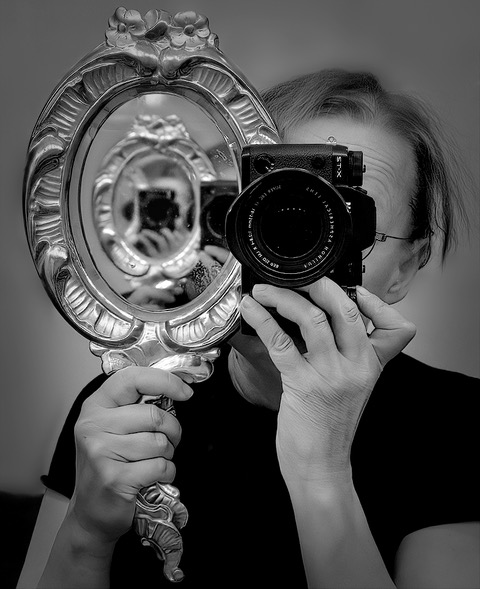 Kirsti Näntö-Salonen
Hi Terry, a great shot! You caught him just at the critical moment, and those piercing eyes seem to stare right through you! The tilt of the wings gives him an extra sense of motion. His beautiful coloring makes an effective camouflage that matches so well with the background that it is hard to get him separated. Thank you for sharing in detail the post production scheme! - I wonder if a slightly stronger blur and vignette effect would look unnatural? &nbsp Posted: 05/09/2023 14:16:16
Terry Palmer
Thanks Kirsti I would almost like to separate him more from the background, but with the coloring, it seems very difficult, maybe desaturate the background a little along your suggestions of stronger blur / vignette. Something to try. &nbsp Posted: 05/09/2023 19:42:15
---
---
---
Jose Cartas
Welcome to the group Terry! And thank you very much for the detailed description of your post-processing. It is remarkable how you got such a sharp image of the bird despite the heavy cropping of the original. Because the owl is lightly tilted, the picture is more dynamic. I'm not sure whether after all this post-processing the image still qualifies for the nature category. If not, I would suggest that you remove the two white (out of focus) twigs between where the head meets its left wing, and the bright spot over the middle of its head. &nbsp Posted: 05/09/2023 18:08:54
Terry Palmer
Thanks for the comments. Good catch on the bright spots. I'll give that a try. I very rarely enter my photos in nature since I'd rather process to a striking image rather than to a natural documentation. In this case, the selective adjustments of the eyes, blurring of the foreground, probably the vignette would not be acceptable in nature. &nbsp Posted: 05/09/2023 19:39:35
---
---
---
Anges van der Logt
A very striking shot. I agree with Jose on the bright spots. Further I would try to desaturate the yellows in the background of the owl a bit, so the BG does not take too much attention from the owl. Just an idea to try. &nbsp Posted: 05/10/2023 04:35:00
---
---
---
Mervyn Hurwitz
Hi Terry, Welcome to our group. Its great to have another Floridian on board, even if its only part time!
I love nature and am basically a wildlife photographer, so I know that I am going to enjoy your work. And thanks for the detailed work flow. I always pick up a few tips from this.

The owl is very sharp and the slight angle is great. Pity that the background tones are so similar. Perhaps Anges suggestion to desaturate the yellows will work, or perhaps converting the background to b&w. &nbsp Posted: 05/10/2023 10:30:01
---
---
---
Bob Benson
Great bird action. I agree with the others that the background conceals the owl (great for the owl), and anything you can do to separate the two would help. &nbsp Posted: 05/10/2023 15:02:57
---
---
---
Terry Palmer
---
---
---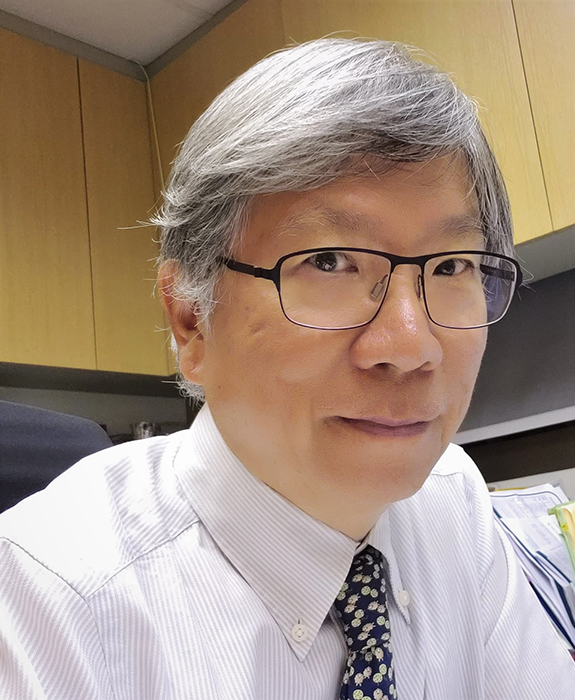 Tony Au Yeong
Hi Terry, I think you have created a great image. The owl looks beautiful with its spreading wings and facing headon. I can see from the original image that the sun is shining and casting shadows on the ground but you have magaged to lighten up and softened the shadows. Thank you for putting down details of your post processing and your background blurring looks nice. What is your opinion regarding blurring the background with Gaussian blur as compared with tiltshift blur? &nbsp Posted: 05/13/2023 04:59:44
Terry Palmer
Thanks Tony. I prefer the natural bokeh / blur from the lens rather than adding blur in post, but I'll add blur when I think the image would be improved. However, this image was taken with the Sigma 150-600 and I have never really liked the bokeh from this lens. It looks to me to be a little harsh. &nbsp Posted: 05/13/2023 07:16:22
---
---
---
Please log in to post a comment