Steve Sampliner
---
September 2021 - Dhofar Mountains with Tree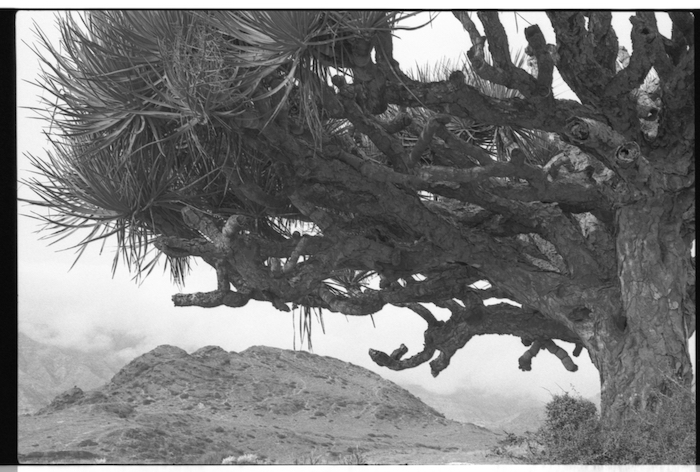 Original
About the Image(s)
Details: this photo was taken using a Pentax ME Super, Ilford H5P Plus 400 B&W film, Pentax 50mm lens. Late afternoon, there were clouds hanging on the mountains and more were rolling in from the west (a touch off frame to the left). This tree, the type I do not know but resembles a Yucca, stood out from the landscape in a dramatic way. I took a few photos. I decided on this one because I enjoy the composition and the texture. Would love to hear your thoughts, comments, advice, etc.
---
6 comments posted
---
---
---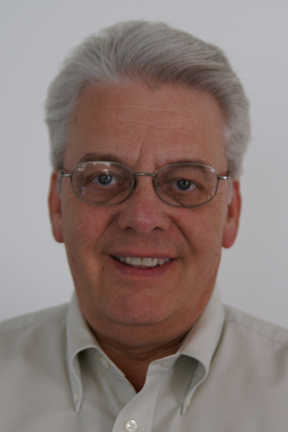 Jim Horn
Steven, fascinating patterns in the branches. The original has better separation. I don't know which post-processing tools you have. In Photoshop I would try Camera Raw Filter to darken the highlights, lighten shadows, add texture, add clarity. I even used the dodge tool to lighten the darkest section and burn tool to darken the tree trunk.
After all of the details are brought out, do what you want to express what you wanted.
Jim &nbsp
Posted: 09/02/2021 09:06:48
Steve Sampliner
Hi Jim. Something I find a bit interesting is comparing the image I have on my computer to the one on the website. It looks like the one I have is maybe +.15 up in exposure. I remember not exporting the file to PSA specs and having to resize the image. Mistake there. Compressing images is not the way to go. But, it does mean that I should take the time to revisit the image and see if everything is balanced the way I would like it to be. I am a fan of contrast, but what I see is not where I would like it to be. &nbsp Posted: 09/07/2021 01:21:50
Laura Lee Bartholomew
I think with this image, contrast is the issue. For me, when I do a black and white image, I try to have some pure black and some pure white so that my image does not look flat. &nbsp Posted: 09/08/2021 12:42:30
---
---
---
Sam Fernando
Steve I agree with both Jim and Laura. &nbsp Posted: 09/11/2021 23:54:09
---
---
---
---
---
---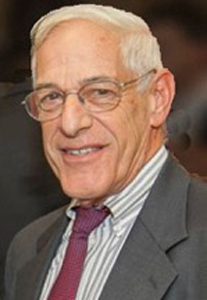 Albert Zabin
I think the re-edit really handles the poblems that others have discussed. The composition makes me want to see more of the environment &nbsp Posted: 09/13/2021 13:08:08
---
---
---
Please log in to post a comment