Sam Fernando, QPSA
---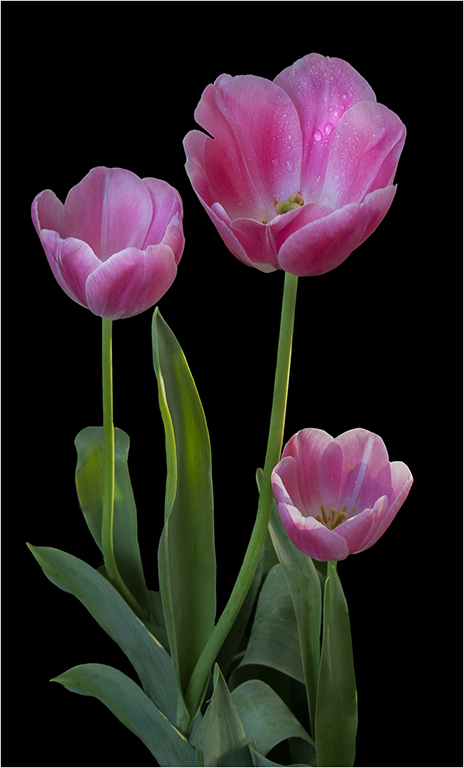 July 2021 - Three tulips
Original
About the Image(s)
This photo was taken at a garden about 150 km away from my house in Brisbane, Australia.
Photo details are as follows:
Camera: 5D Mark 4
Lens: Canon 24-105
Focal length: 50 mm
Exposure: 1/50 Sec, f/9, ISO 800
Mode: Manual
Metering: Spot metering
Handheld photo.
I separated the three tulips in Photoshop and used a black background. Except for basic editing, no special techniques were used.

---
This round's discussion is now closed!
8 comments posted
---
---
---
Steve Sampliner
Hi Fernando. I like what you did and I think you picked the right composition for the tulips, but something feels flat. I don't know if it is because the black of my screen matches the black of your background. The image has all the look of an exceptional flower portrait but I see the background as being on the same plane as the leaves. &nbsp Posted: 07/05/2021 13:28:52
---
---
---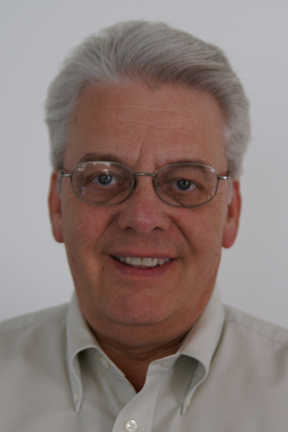 Jim Horn
Sam, I like your composition of three tulips. The beam of light adds a lot to the lowest tulip, stem and leaves - but the top two tulips are in shadow. Capturing the dew drops on the top tulip adds interest. Did you try this in Black & White? Have you considered an intentional macro shot? I think there are qualities beyond the ordinary somewhere in this bed of tulips. I see three tulips that are tighter (see photo), but not in the sharpest focal plane in your original. I suggest that you take the time looking for only the 3 tulips you want at the angle and lighting you want - rather than photographing the entire flower bed and choosing three from the group. Jim. &nbsp
Posted: 07/05/2021 14:13:33
Laura Lee Bartholomew
Jim,
I really resonate with your response. Sometimes, or most of the time, less is better. Sometimes we need to edit in our head before we even take the picture.
&nbsp Posted: 07/06/2021 19:00:53
Sam Fernando
Thanks Jim

I tried the white background, but I preferred the black.

I didn't try black and white version. &nbsp Posted: 07/06/2021 23:14:10
---
---
---
Laura Lee Bartholomew
I agree with Jim about tightening our vision for the image before taking the image. However, I really do like your selection of the three tulips. I like the height variation.
Since you have already done such serious editing to this image, you might want to consider some of the techniques for editing/creating the best light for an image such as the Briscoe light technique. I have not yet used any of this techniques, but I may someday.
https://youtu.be/G53OFdv3mlQ
&nbsp
Posted: 07/06/2021 19:12:38
Sam Fernando
Thanks Laura for sharing the Briscoe light technique. It is a useful technique. &nbsp Posted: 07/06/2021 23:42:37
---
---
---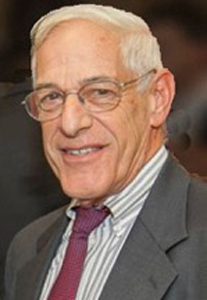 Albert Zabin
This is technically exquisite, except that there are dew on only one flower. Everything is so sharp and well ordered, that the subject could have been completely artificial. &nbsp Posted: 07/14/2021 10:22:23
---
---
---
Tam Phan
So nice !Your picture is sharp,the light is great,flowers are colorful.I like
it.Hope
you will let us see your lotus pictures. &nbsp
Posted: 07/14/2021 18:45:21
---
---
---