John Tabaczynski
---
June 2021 - Pyramid of the Magician
Original
About the Image(s)
Nikon D800, 1/320s, f/11, ISO 160; Nikkor 24 - 85 mm, f/2.8-4.0 , @ 66mm, handheld
This image was taken at Uxmal near the north-western tip of the Yucatan. It is as impressive as the better known ruins at Chichin Itza. I shot this from the top of a nearby pyramid, and it represents for me an icon of the once powerful ancient Mayan civilization. The clouds actually make the picture, without them it is a travel snapshot. The contrast of the encroaching lush forest against the hard stone of the massive Mayan structures is a demonstration of nature's power. The clouds along with the unrelenting sunshine of this region provide the energy that drives the unrelenting forest forward. We have visited many of the Mayan ruins throughout Mexico, & Guatemala, and this is one of the youngest, being only a little over 1000 years old. Many of the older ones have taken severe beatings from mother nature.

---
4 comments posted
---
---
---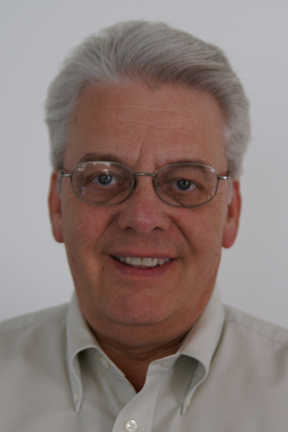 Jim Horn
Tab, this is great. I've been to Chichin Itza and this perspective from the other pyramid is inspiring.
I am impressed with the details. The B&W exaggerates the contrast, but I'm unsure if that helps the image.
I know your style is to go BIG on dynamic sky and that's a fine thing - but that takes away the fantastic interest in the columned building at the bottom/foreground. I think that the volume of sky steals the spot-light. Consider what I did in the crop, and edit reducing shadows, reducing black. Jim &nbsp
Posted: 06/01/2021 08:52:17
---
---
---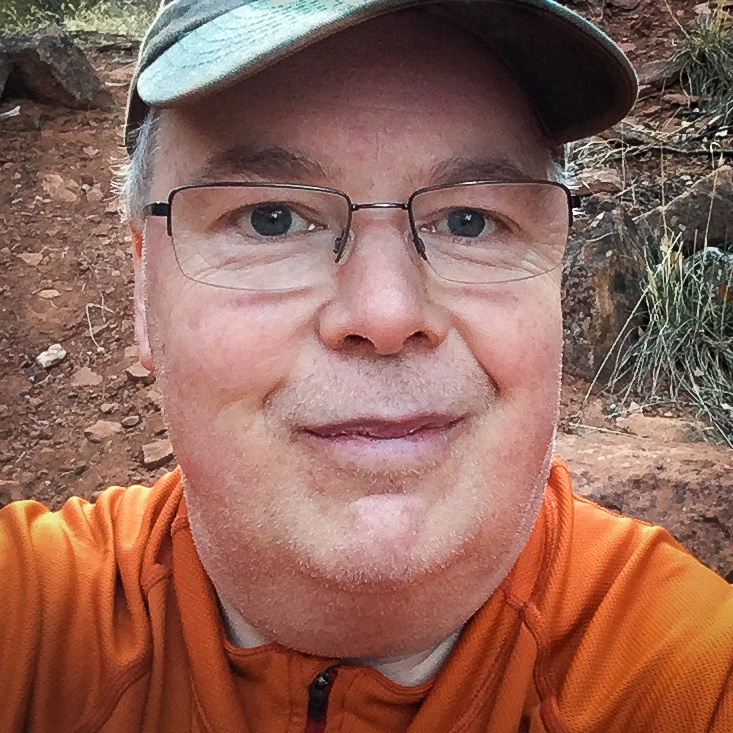 Robert Atkins

(Group 96)
Hi Tab, visiting from Group 96 - long time! I very much like the drama you've created in the b&w! I too would crop a little from the top but less - leave more dark sky at the top to minimize the clouds pulling the eye out the top of the frame - something like the attached. I'd also darken the trees at the left a bit more, again to bring more focus to the pyramid. Great shot! &nbsp
Posted: 06/06/2021 15:31:58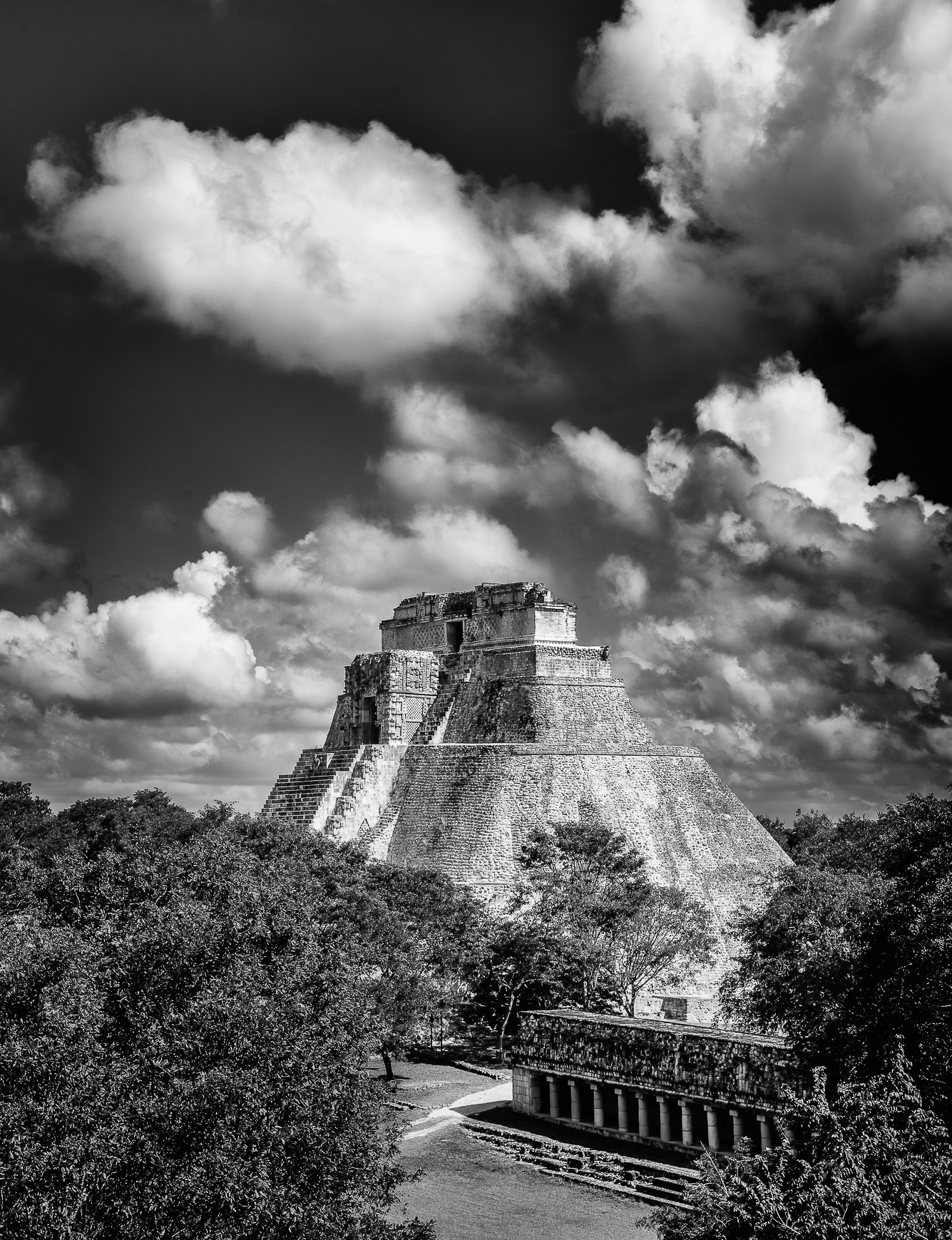 ---
---
---
John Tabaczynski
Hi Bob,

Good to hear from you. I will have to start checking your site to see some good images. I see your point on the crop and the tree darkening. Thanks!!

&nbsp Posted: 06/06/2021 20:38:12
---
---
---
Sam Fernando
I agree with others about cropping a bit from the top. For me, the drama happening in the sky, i.e. texture in clouds, is bit too much. It overtakes the focus on the structure and takes the attention away. &nbsp Posted: 06/13/2021 23:14:09
---
---
---
Please log in to post a comment