Mike Patterson
---
May 2023 - Redwing Blackbird Singing
Original
About the Image(s)
Returning from a recent trip to Galveston on the Texas Coast, I drove through a national wildlife refuge. I didn't see much wildlife or bird action but I did spot this redwing blackbird, apparently singing its heart out. I had a 100-400mm Canon lens on my Canon 4D camera. I balanced the camera and lens on the car door and shot at ISO400, F/8 at 1/800 second. Cropping and minor editing in Lightroom.


---
6 comments posted
---
---
---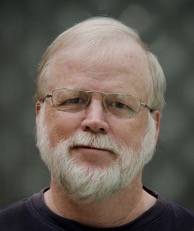 Jerry Biddlecom
Mike, do you use Camera Raw? You can do a lot with the sliders that bring out detail in shadows, which may be applied here. Also, the image could be cropped in about a quarter way in that I think that that part doesn't add to the overall composition. Good bokeh, which helps with focusing in on the subject. &nbsp Posted: 05/04/2023 09:01:18
---
---
---
Joseph J Zaia
Mike, first of all, I must compliment you for always traveling with a camera in your car. Good job!!! Also good job for catching the Redwing singing. Jerry has a point there, but I would not crop too much. As a matter of fact, I would not crop anything at all. If you crop that weed on the lower left, you will spoil the composition. &nbsp Posted: 05/04/2023 17:00:28
---
---
---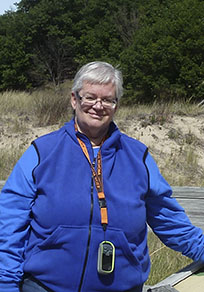 Marti Buckely
OK, I did Jerry's idea in LR and used the masking to bring out the feathers in the Blackbird.
I did feel there wasn't enough detail in the bird and also a little too much background. Nice capture though. I wonder if he was singing - or squawking. He looks more like he's protecting his mate's nest. &nbsp
Posted: 05/04/2023 19:14:20
---
---
---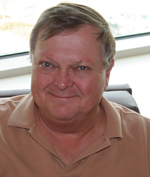 Al Swanson
I agree that then image should be cropped a bit on the left. It also appears a bit soft to me--a little sharpening might help. &nbsp Posted: 05/05/2023 11:05:00
---
---
---
Peggy Reeder
I like the crop that Marti has done. It looks like pretty much a square and brings the bird in closer so you can see his pretty markings. He does need to have more of his detail brought out I think. The texture and clarity sliders in Lightroom would help with that. &nbsp Posted: 05/09/2023 16:45:26
---
---
---
Kaylyn Franks
I do like the crop Marti posted. The angles of the branches frame the bird. The background is nicely blurred to further frame the bird. The bird appears to be out of focus. Perhaps adding contrast and debate to the bird or Topaz AI sharpening could help. &nbsp Posted: 05/27/2023 09:37:27
---
---
---
Please log in to post a comment