Jerry Biddlecom
---
January 2022 - Storage Tanks
Original
About the Image(s)
A very common sight as you travel across rural America, particularly in the
midwest, are grain silos, or grain bins, or corn bins, depending on how they
are used. This picture was taken in Oklahoma, if I recall, and the color version
was converted to black and white in On1 Effects8. Later, for a club competition
I thought I would try converting the bins into sort of giant 'paint' cans for storing
red, green and blue light. Each bin was selected as an individual image and I
used the color variation tool in Elements, which allows you to add and subtract
rgb tones until you reach the final color that you desire. I repeated the process
for the other two bins, as well as the foreground grass and the sky. Maybe these
could be of some use when painting with light? Good luck trying to find these
at Home Depot ...
---
5 comments posted
---
---
---
Joseph J Zaia
I have done a lot of experimentation with RGB filters and multiple images and I appreciate your outside-of-the-box thinking. I am sure this can open the door to various abstract combinations. &nbsp Posted: 01/10/2022 10:54:43
---
---
---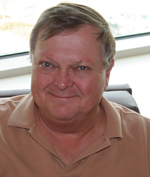 Al Swanson
A very colorful image and eye popper for sure. The shadows on each been as quite a bit to the image. It's a shame that the blue image is not complete. &nbsp Posted: 01/12/2022 12:41:49
---
---
---
Kaylyn Franks
How dang fun!!! You have taken a rather mundane image and created a real eye popper. I love the creative thinking!!! The composition works well with the angle of which you shot this. The metal connecting pieces at the top lead the eye to the blue one. I feel tension is created by not photographing the entire blue bin. Well done. &nbsp Posted: 01/14/2022 09:51:02
---
---
---
Peggy Reeder
Out of the box thinking for sure Jerry! I like it. I wonder what it would look like leaving the sky and foreground grass as it was in the B&W, and only having your giant paint cans in color. &nbsp Posted: 01/14/2022 14:13:44
---
---
---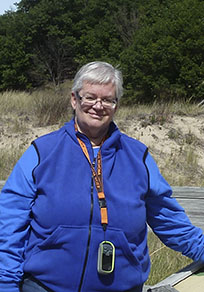 Marti Buckely
---
---
---
Please log in to post a comment