Al Swanson
---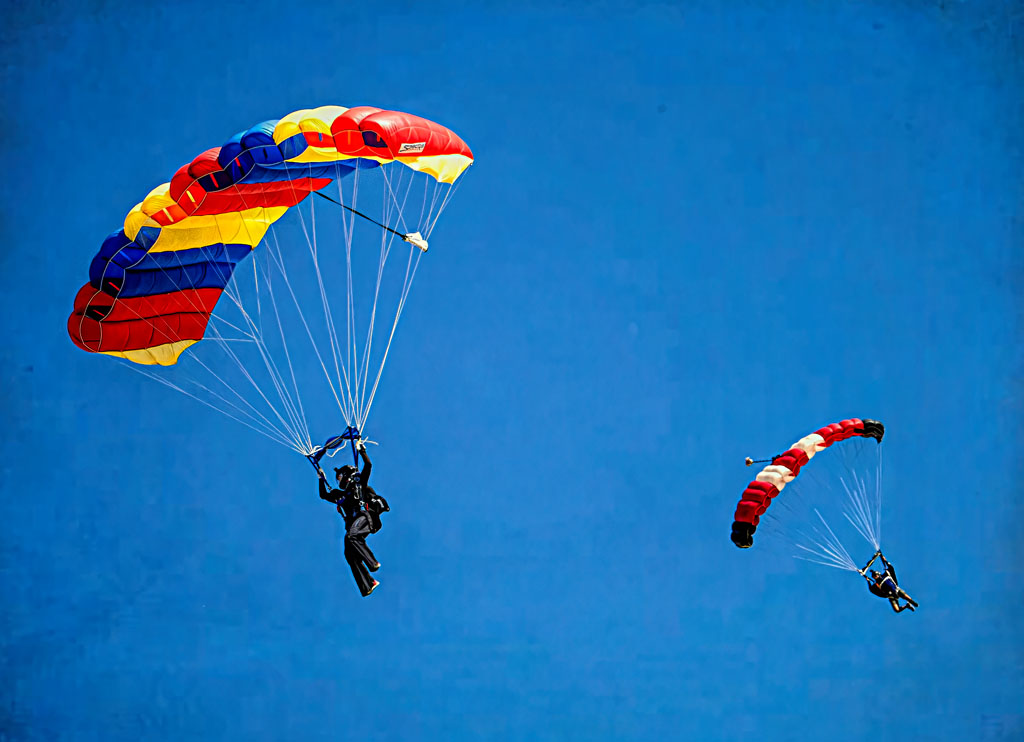 November 2021 - Parachuters
Original
About the Image(s)
Last weekend some friends and I went out to a parachute school in the Eloy, Arizona. The school is highly renowned and used by countless organizations to perform various parachuting acrobatics. The US military also uses it for training. Last weekend jumpers were preparing for a competition so we had the opportunity to view several groups and many many jumpers. This is one shot of a jumping pair coming in for a landing. Reprocessing included cropping and clarifying the image a little bit – – adding some sharpening and saturation to the parachutes. I used a 70 x 300 mm lens and this was shot at 1/1250, F-16, 120 mm, ISO 1250.
---
This round's discussion is now closed!
6 comments posted
---
---
---
Joseph J Zaia
Love these colors especially against the blue sky. You sure stopped the action for maximum sharpness. You also have good size balance. I realize how difficult it must be to get a good composition, but what disturbs me the most is the distance and lack of relation between the two parachutes.
Since you have so much room in the original, I would consider giving more space to the left of the larger parachute. Just to avoid having him crash onto the edge of the frame. Would this help?
&nbsp
Posted: 11/06/2021 14:48:11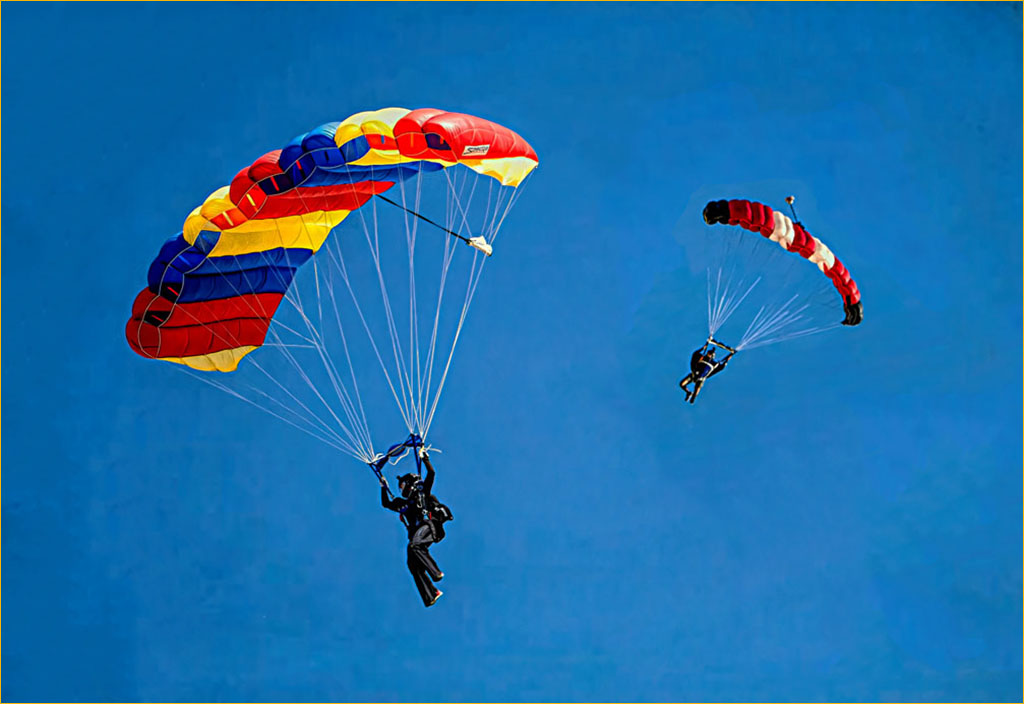 ---
---
---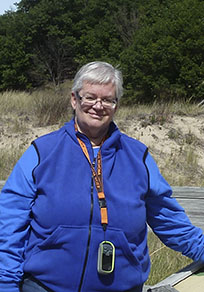 Marti Buckely
The colors are brilliant and eye-catching. I agree with Joe on the left edge. Even in Joe's re-work I think there needs to be a little more on the left and even at the bottom.
What bothers me is that the sky seems to have gotten noisy and some spots are showing up that look like sensor dust especially on the center left side and the upper right corner.
This might be a good one to try the masking in LR or PS and add a third parachute? My eye bounces back and forth with two. &nbsp Posted: 11/06/2021 15:28:07
---
---
---
Mike Patterson
Great colors. I agree with Marti that you should do some spot removing to get rid of the sensor spots. I also noticed a little halo around the parachutes, especially the one on the left. &nbsp Posted: 11/10/2021 20:17:36
---
---
---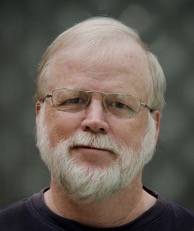 Jerry Biddlecom
Al, please bear with me on this; I notice a problem in your picture that plagued me early on in my photography and in fact I didn't even know what to call it at the time. Actually two problems -- banding and artifacts. I don't notice banding here but you do have lots of artifacts, which are the splotchy areas at the edges, and this is a result of compression of image data down to 8 bit processing. This can be overcome with going to 12 or even 16 bit processing, which gives you a much greater range of color tones. 8 bit processing is typical of Photoshop Elements, and for that reason I tend to stay away from Elements (I've had three or four versions) and make sure that I am at least using 12 bit -- artifacts are especially prominent in large, even areas of an image, like skies, either day time or night time skies. One more thing; you probably didn't need such a high shutter speed (the subjects weren't moving that fast) nor did you need such a great depth of field -- this would have enabled you to drop your ISO. &nbsp Posted: 11/12/2021 09:01:55
---
---
---
Peggy Reeder
This is a pretty shot with the bright blue sky and colorful chutes. I agree with Jerry on your technique. Particularly about the shutter speed and depth of field having a negative effect on the ISO - which impacts the noise. Blue skies tend to be noisy anyway. The sensor spots are in your original, but other artifacts have been created that detract from your image. &nbsp Posted: 11/23/2021 10:14:30
---
---
---
Kaylyn Franks
One thing is for certain with this group is we each come with experience and knowledge to help us understand capturing and processing at a higher lever. At first glance, I was bothered with the blotchiness of the image, but did not know why. Jerry's explanation helped me understand bits to a higher level. I suggest giving more space on the left. I like the composition as it was taken. &nbsp Posted: 11/27/2021 08:49:07
---
---
---