Angela Bonner, PPSA
---
August 2022 - All That Is Left
About the Image(s)
I have worked on this quite a lot and think it is ready for human consumption!!
Taken with my Canon R6, 24mm-70mm lens, ISO 100, 1/5sec

It is my hand after I had been gardening and covered in soil. I took an empty carton and lined the interior with red paper and took an image at about the same angle as my hand to make the "cut" end of my arm. The "maggots" are dried meal worms I feed to my garden birds. The flies are dead ones that I put a pin in and took images from different angles. I used the liquify tool to bring the "blood" out onto the surface and to try and get some drips. For the bones I used the brush tool and then blurred them slightly. I think I have got to the point where I needed to stop!! I look forward to your comments and ideas to improve the image!!
---
4 comments posted
---
---
---
Fred Giese
AWESOME!!! you did a really great job. The meal worms and flies were the perfect touch. If I were to do anything I would have added some hamburger into the red sleeve, but Wow. &nbsp Posted: 08/04/2022 17:42:13
---
---
---
RH Samarakone
Thanks for sharing this image and your process. Very well thought out, and crafted. I am wondering if it would help if the exposure of the hand was slightly increased? You could also try softening the horizontal line running across above the hand, and a bit bright red on the blood (to make it more dramatic)?

Lovely work.. well done! &nbsp Posted: 08/04/2022 21:18:25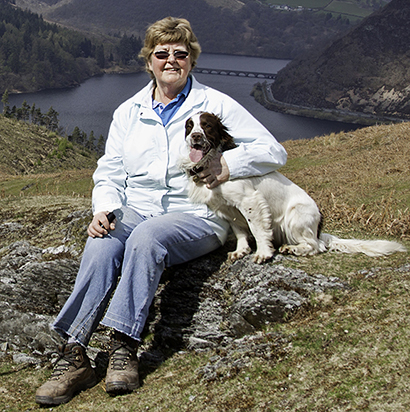 Angela Bonner
Thanks for that and I agree with your comments! &nbsp Posted: 08/05/2022 07:36:11
---
---
---
Shirley Ward
Not an image I would want to hang on my wall, but, it is well done. It's a bit too realistic for my mind.... I would suggest that you clone out the dark line just above the hand. It might have been better to have had the original background in one piece and curved so that the line didn't appear... &nbsp Posted: 08/07/2022 15:03:02
---
---
---
Please log in to post a comment