Shirley Ward, FPSA, EPSA
---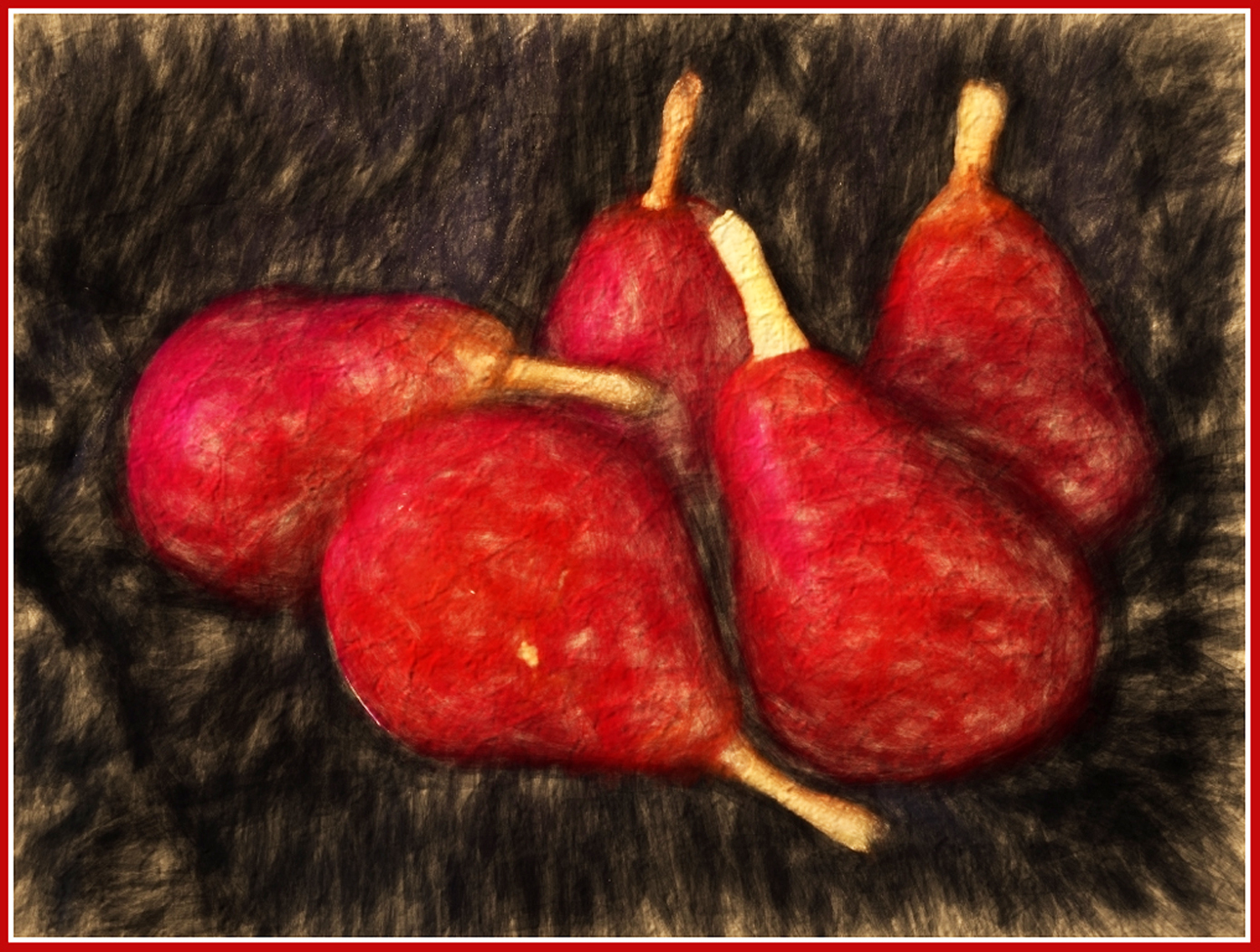 June 2022 - Five Pears
Original
About the Image(s)
This image was done with one of the Topaz Impressions filters, but I don't know which one it is now...but, I think it is "Cave Dweller"....
---
This round's discussion is now closed!
4 comments posted
---
---
---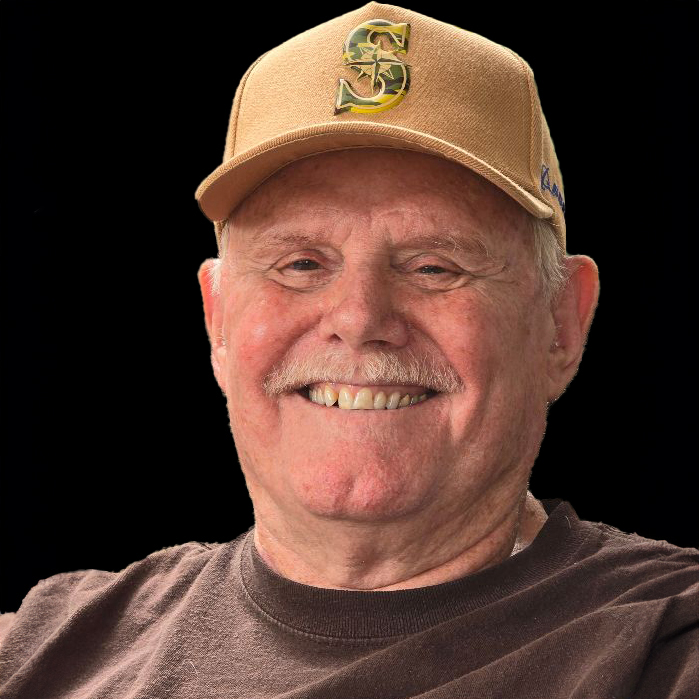 Bob Wills
Hi Shirley,
Even though I was transferred from DD23 sooner than expected, here we are again in the same group. I like your composition and the filter you have added. The colors are a good combination, but the filter has flattened most of the tones to a create a dark image except for the stems.
I would consider adding a radial spot or as I have, a reflected spot. I made the reflection just 1 pixel, then turned it horizontally across the apples where I wanted it, then increased it back again.
Wonderful image as always. &nbsp
Posted: 06/12/2022 14:56:25
---
---
---
RH Samarakone
Hi Shirley, I have not used Topaz, and am not familiar with the filters, but I like what you have done with the image using Topaz.

The artistic result you have achieved on the image is very interesting. One thing I am not too sure is if the two outlines are really necessary? Especially the red outline which is competing for attention with your main subject.

Sam &nbsp Posted: 06/13/2022 21:59:47
---
---
---
Fred Giese
Hi Shirley,
I enjoyed your image which makes a very strong still life. If it were mine, I think I would lessen the opacity of the background texture slightly so it would not compete as much with the texture on the pears. I also agree with Sam as to the exterior red stroke. But on the whole, nice image. &nbsp Posted: 06/14/2022 15:33:34
---
---
---
Ham Hayes
Shirley, I really like this image. The texture of the pears gives them visual presence and body. I agree with Fred and Sam as well on the background texture and framing. Nicely done! &nbsp Posted: 06/20/2022 22:31:14
---
---
---