Bob Wills
---
June 2022 - The future of the West?
Original
About the Image(s)

I took this image In Yellowstone NP from Mammoth Loop Road. The original is contrasty, and I am starting this group with a small creative change. I wanted to tell a story of how the forest fires along the west coast are leaving the land bare, but that nature always starts a new growth. Even though the Hot Springs may have killed these trees, they tell the story.
I cropped the original in LRCC and took it into PSCC. I added a local diffusion action , added a color lookup adjustment (LUT), and placed a radial spot near the base of the right center tree. The image's tones are flat, and that is what I was attempting.
Nikon D800, 24-70 mm f2.8 lens at 38mm, 1/30th sec @ f11, ISO 100, manual exposure, Matrix metering and shot on a tripod.

I wish to know if you think I have told the story, if the flat tones work, or any other changes you would suggest. Feel free to work the image yourself. I look forward to your comments.

---
This round's discussion is now closed!
8 comments posted
---
---
---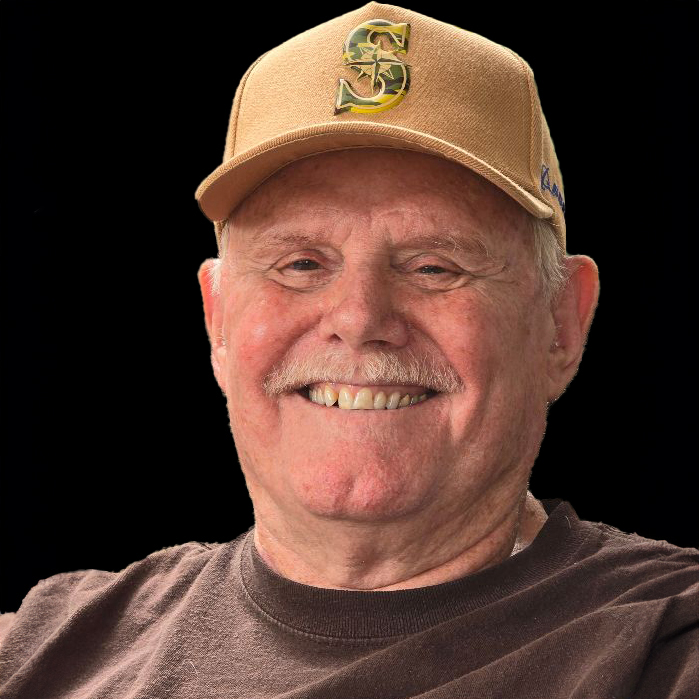 Bob Wills
I have been working on this image, as I wasn't really satisfied that I had created the story I wanted to tell. I was also feeling a need to give Fred an image. I added a texture from my files, and then a reflected gradient to give the image a more ominous look. Same original image, just recropped and added the layers I mentioned in PSCC. &nbsp
Posted: 06/08/2022 13:57:18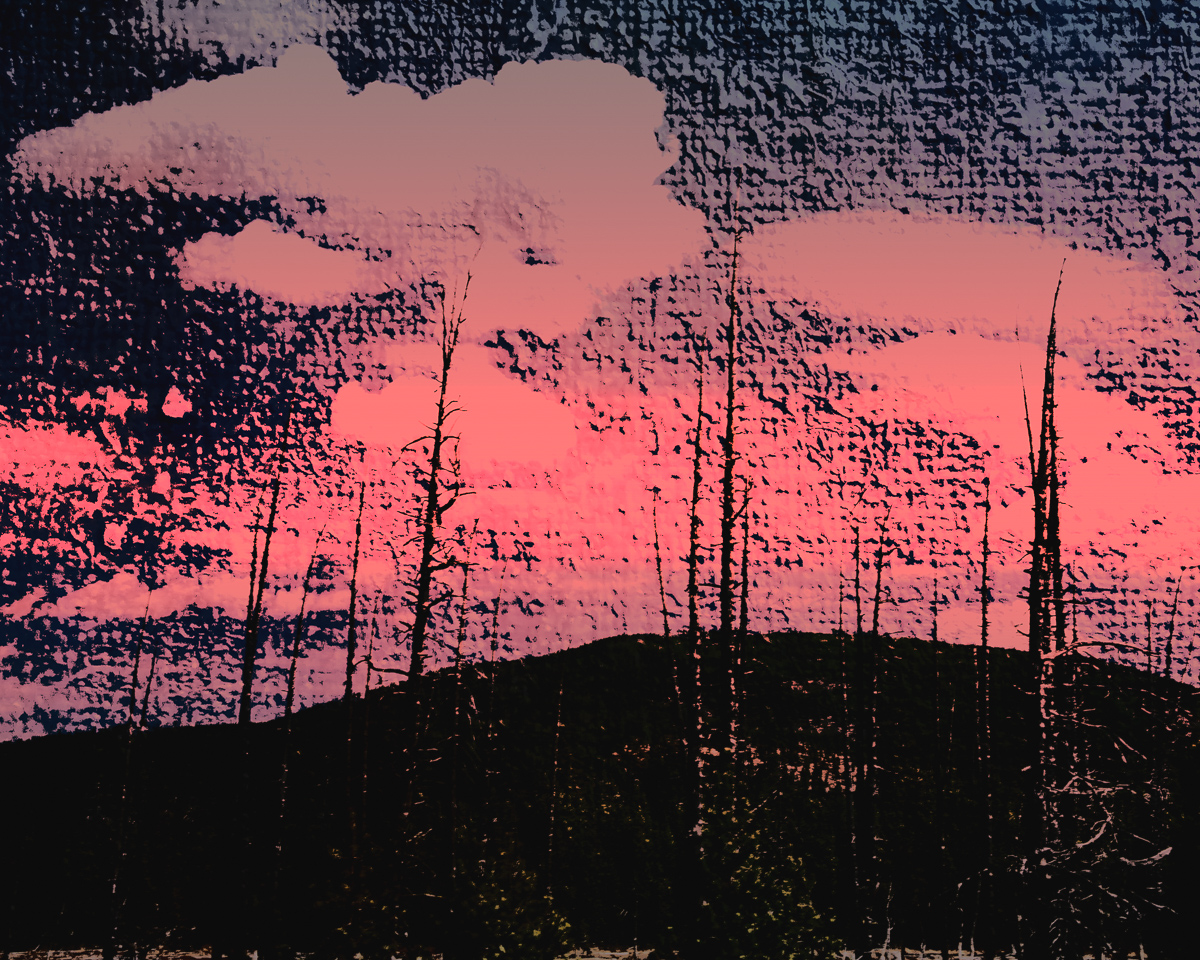 ---
---
---
RH Samarakone
Hi Bob
Very interesting concept and the approach taken to tell a story.
The subdued tones do work to some extent, but if I may, I have the following observations:
I feel that the all the trees in the foreground should be equally sharp, I guess this is by using the radial filter. That will make them stand out as that is where the story lies.
I also think your story would be more effective if the blue skies and the clouds were not as subdued as they are now.
The green shades of the forest could benefit by a bit more saturation in contrast with the dead trees.
I have attached a quick edit I did, apologies if I have taken it in a different direction to your original intent in the edit.
Sam &nbsp
Posted: 06/12/2022 21:36:37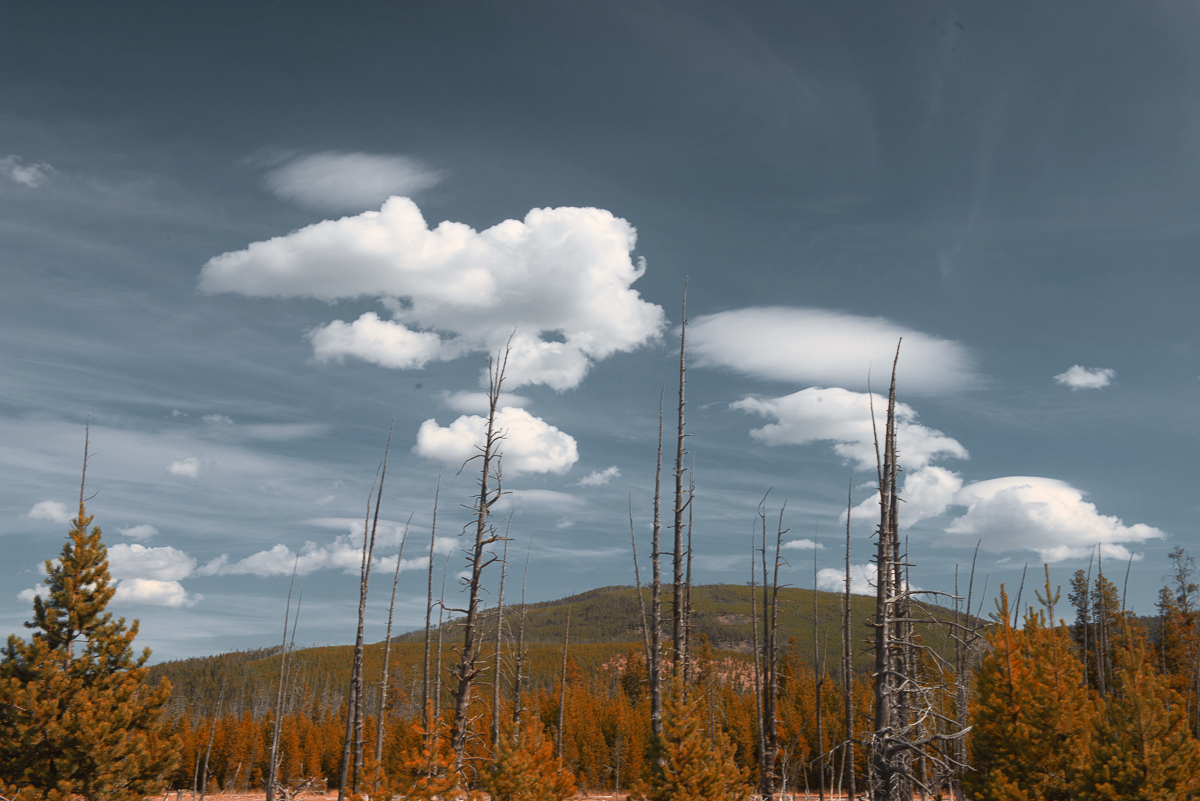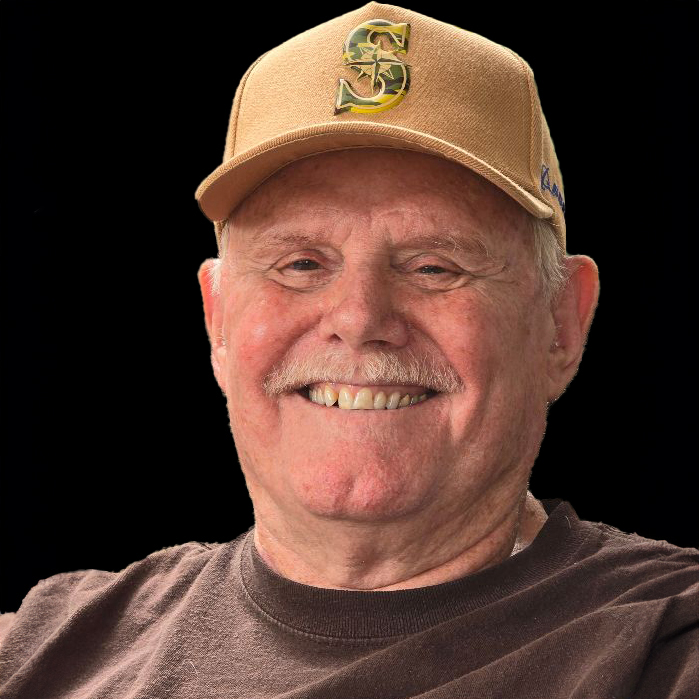 Bob Wills
Thank you, Sam. Turning the live trees from green to rust is a promising idea, and something I will consider. It may be a stretch for me to use this small sample of dead trees to tell a story. &nbsp Posted: 06/13/2022 08:44:12
---
---
---
---
---
---
Fred Giese
Hi Bob,
I also thought I would try my hand at your image. Having lived in Arizona for a long time, I know what the overwhelming heat and shortage of water is doing to the forests. I took your image into the camera raw filter and increased the temp, decreased the whites and highlights, decreased the clarity and dehaze significantly to give the sky the hazy look that is so prevalent during the hot summers,then using the color mixer decreased the orange yellow and green to give the trees that burnt look. I overdid it on the vignetting (oops).
I think the concept you had for telling your story was a very good one and needs to be told. I also liked the second one as a very strong abstract. &nbsp Posted: 06/14/2022 15:26:54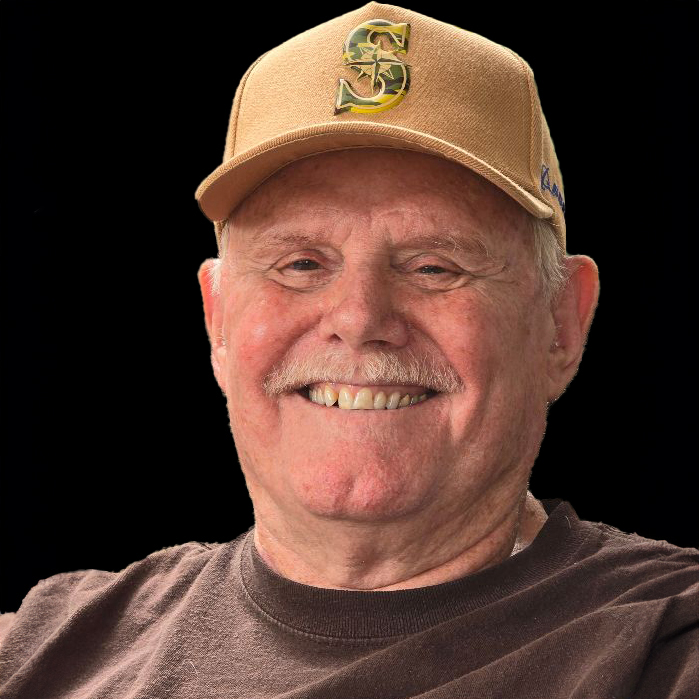 Bob Wills
Thank you, Fred. I'll keep at it, then. &nbsp Posted: 06/15/2022 11:30:33
---
---
---
Ham Hayes
I also appreciate the story you are presenting and I think you are on the right track. The one suggestion I have is the principle subject, the burned/dead trees, would have more visual impact if they were closer/larger/more prominent. In the original, they are competing with the green forest and blue sky. I like Fred's approach of turning green to rust. It might be stretching the story, but it is effective. &nbsp Posted: 06/20/2022 22:26:27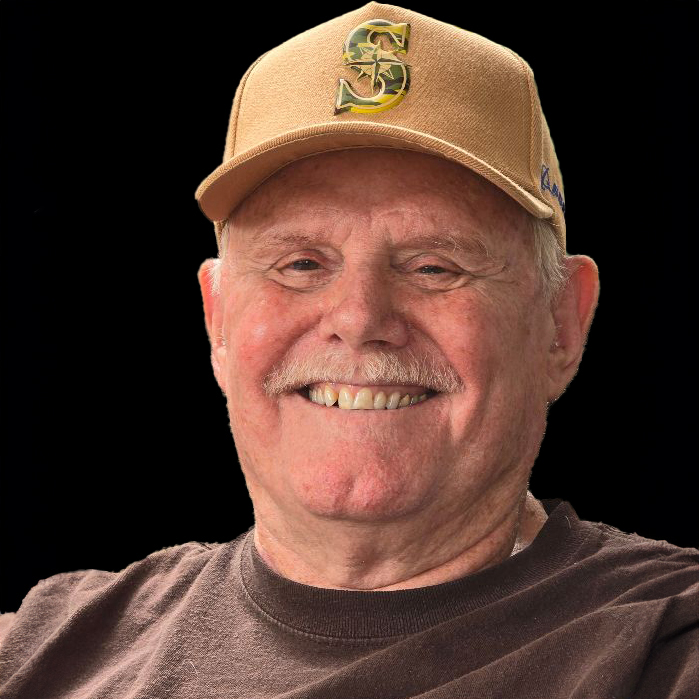 Bob Wills
Thank you, Ham.
Rust it will be. My main image was cropped so the trees are more prominent, so I can rework that. &nbsp Posted: 06/21/2022 09:11:06
---
---
---