Fred Giese
---
June 2022 - Inside the Flower
Original
About the Image(s)

Inside the Flower

By frederick h giese



They say, 'if you can do what makes you happy, you are 75% there". For me that's photographing flowers or close-ups or using textures and if I can combine all three, I am really happy.



This is an Amaryllis that was slightly past its' prime as you can see by the original. What drew me in was the bright yellow center and the stamens and stigma. I used a Black and White Adjustment layer, then painted back the center at 100% and the petals at approx. 60%. Using a texture, I painted in the center and the stamens at 100%, then using my brush at 25% used a circular motion from center outwards to just show a hint of the petals.




---
This round's discussion is now closed!
3 comments posted
---
---
---
Ham Hayes
Fred, I think you met your happiness criteria! Your treatment of the petals is a perfect frame for the vibrant and detailed center of the flower. And to my eye, there's quite a 3D effect with the stamens that 'pops' even more with a little tighter cropping. Wonderful image! &nbsp Posted: 06/06/2022 10:50:16
---
---
---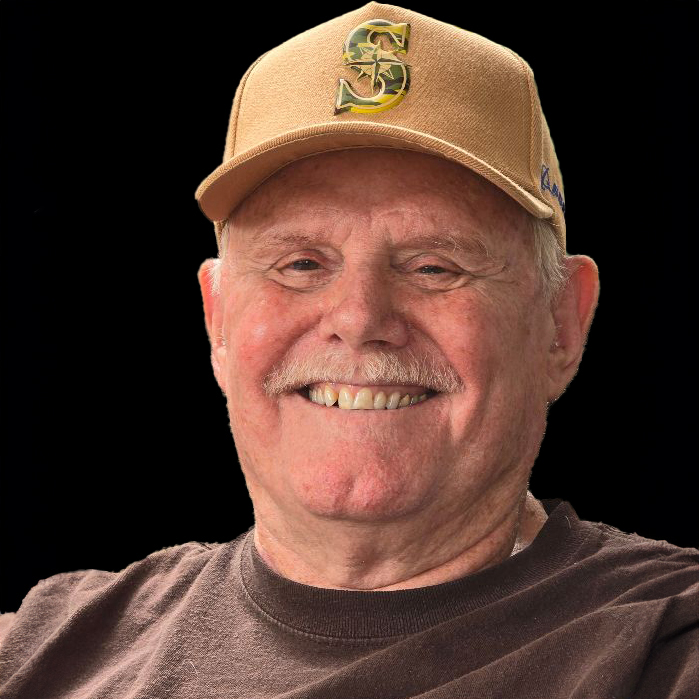 Bob Wills
Hi Fred,
Your image is my goal for joining this group. I want to create enjoyable, or at least more powerful images than my camera can do. Macro, composites and establishing a vision. You checked all these boxes for me with your image. It belongs on a wall!!
The only suggestion I have is to add the missing end of the stamen, only because it sticks out. I guess it could also be cloned out, but I think it belongs. Wonderful image, sharp, soft color palette. &nbsp
Posted: 06/12/2022 14:40:14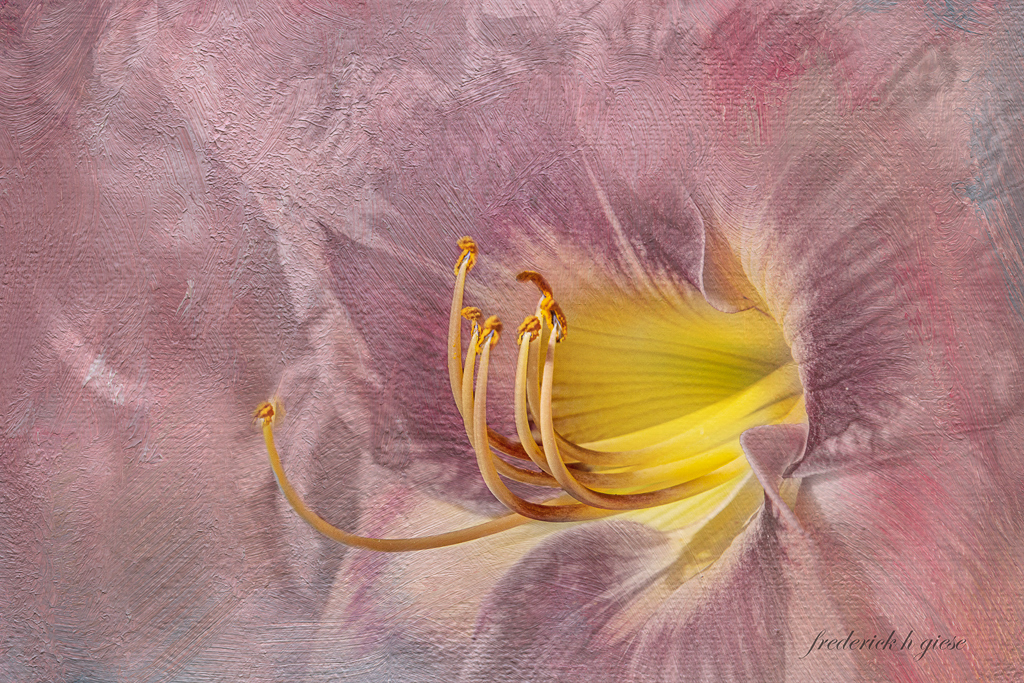 ---
---
---
RH Samarakone
Hi Fred, I really like what you have done...subdued colors and the texture adds to the impact its is creating.

I am just wondering if it would be even better if you were to bring back a tad bit of purple closer to the stamens to just to get them to pop...

well done! &nbsp Posted: 06/13/2022 21:39:39
---
---
---