Fred Giese
---
May 2022 - Let Me Think About That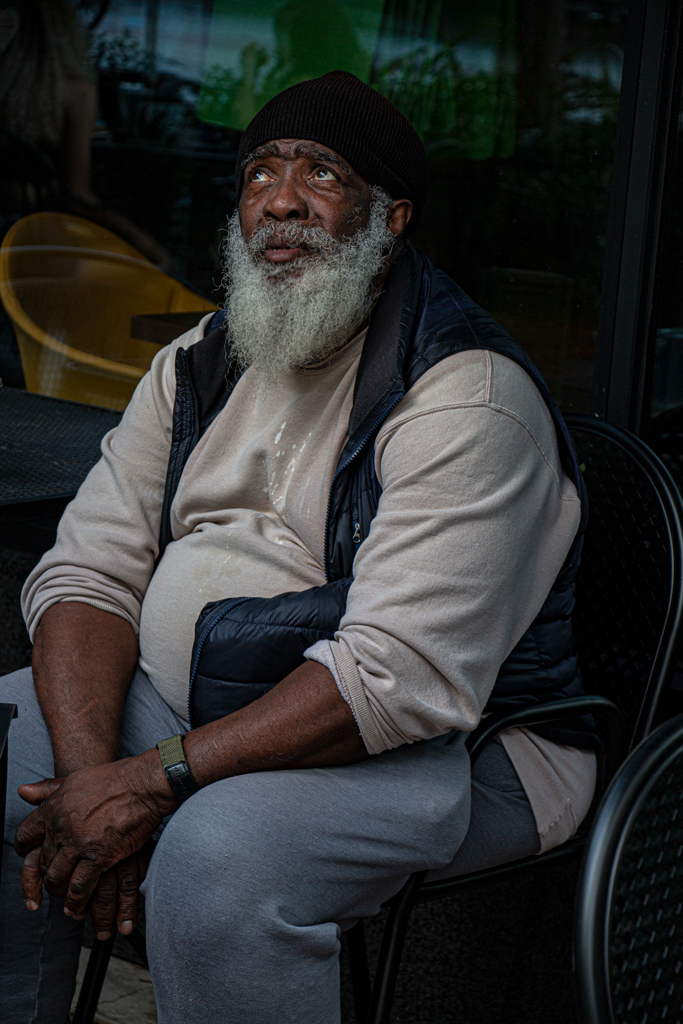 Original
About the Image(s)
Let Me Think About That

By

frederick h giese




The original was taken at a street fair in Columbia, SC. My wife approached this gentleman, who was seated at a restaurant, and asked if she could photograph him which he smiled and said yes to. I decided to photograph him from a more candid style. His face and the lighting on it was great and when he looked up as in great thought, I knew I had to have that shot.



Since there was a lot of background clutter, I decided to go with a black background. Creating a color fill of black between the original and duplicate layer and painting it in. Then using an adjustment layer, using brightness, to bring out the texture in his skull cap.


---
2 comments posted
---
---
---
Shirley Ward
Very nice. one thought...Being as the background merges into the black even more, perhaps a thin white border would isolate the man from the allover blackness.... and his black cap is almost lost in the background....good expression.... &nbsp Posted: 05/08/2022 14:54:27
---
---
---
RH Samarakone
Very interesting subject, and a nice pose. You have eliminated some of the background clutter well to bring the subject out.

If I may point out, this image would be more impactful, if you were to increase the exposure on the face / beard and lower the exposure on the shirt...you might even try a more tighter crop... &nbsp Posted: 05/21/2022 21:21:45
---
---
---
Please log in to post a comment