Barbara Asacker
---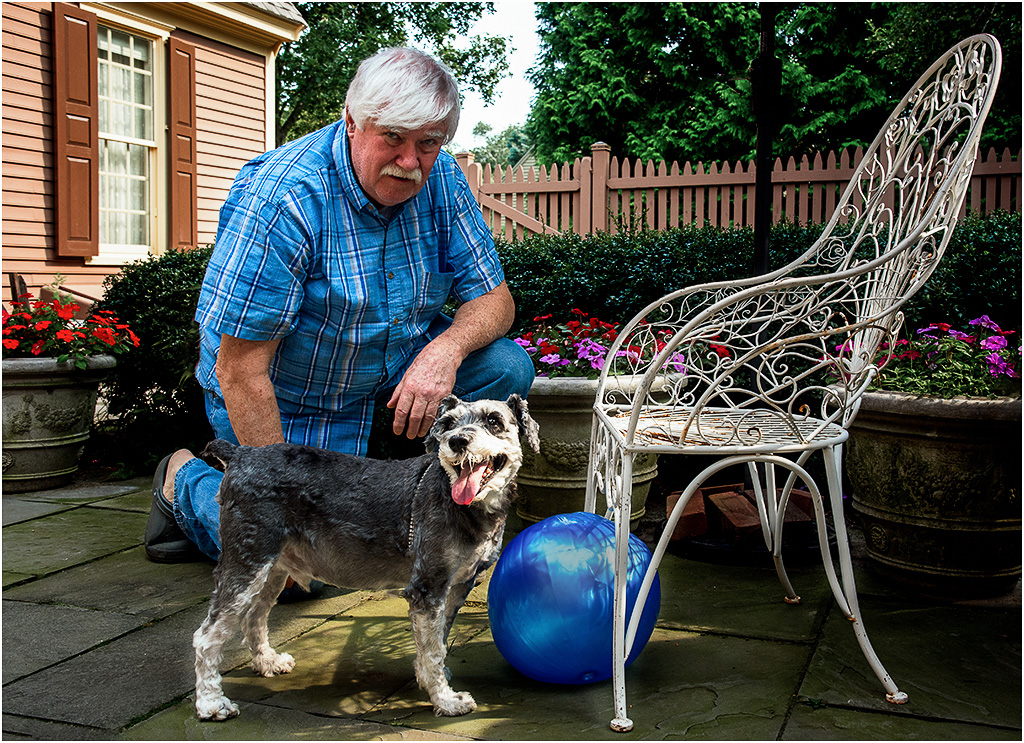 October 2021 - A man and his dog.
About the Image(s)
Equipment and Settings: Nikon D500, f/5.6, 1/320 second, ISO 400, 22mm focal length.

I thought I would try something different this month. During a visit to my sister's house I was able to capture an image of my brother-in-law and their dog. Processed the image in Photoshop.
---
4 comments posted
---
---
---
Marian Bodart
Hi Barbara - What a comfortable and welcoming backyard! I love the way my eye was drawn from the chair down to the ball, then your brother in law and (of course!) the dog. Nice and sharp from front to back. &nbsp Posted: 10/03/2021 16:26:29
---
---
---
Marcela Stegemueller
Hi Barbara,
The chair draws my eyes to the blue ball, then to the dog and then to your brother in law. The yard surrounding the main characters add interest to the picture. This is a picture that will be treasured by your family.
&nbsp Posted: 10/07/2021 10:44:09
---
---
---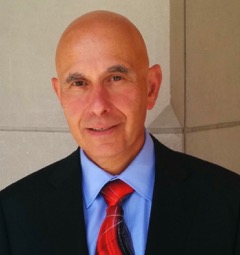 Norm Solomon
Hi Barbara,
This I think is a wonderful environmental portrait! the exposure and color are right on. My only suggestion is to, in the future try shooting with a larger aperture such as f8 or even F6.3-5.6...this would still show the backyard as background but selective focus on your brother-in -law and the dog might make the image even `punchier'.
Norm &nbsp Posted: 10/14/2021 12:53:08
---
---
---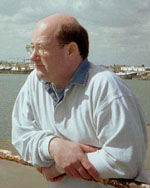 John Hackett
A great little portrait of a man and his dog. The background yard sets the scene and helps the story. I do feel that the chair is a little dominant. Great expressions on both of them. &nbsp Posted: 10/15/2021 07:07:07
---
---
---
Please log in to post a comment