Norm Solomon
---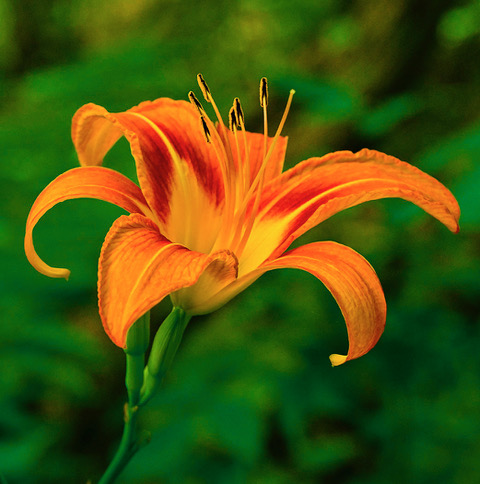 July 2021 - A Day Lily in Wondrous Color
About the Image(s)
Day Lilies are relatively common near where I live. Yet I was taken by the wondrous color in this particular flower that was blooming in a local native species garden. There were no other day lilies blooming nearby so I thought this one might be special!

Nikon Z7ii 105/2.8 Macro @ f16 1/250 ISO 6400
Processed in PS with very minor editing in Topaz Glow

Thanks for looking,
---
This round's discussion is now closed!
10 comments posted
---
---
---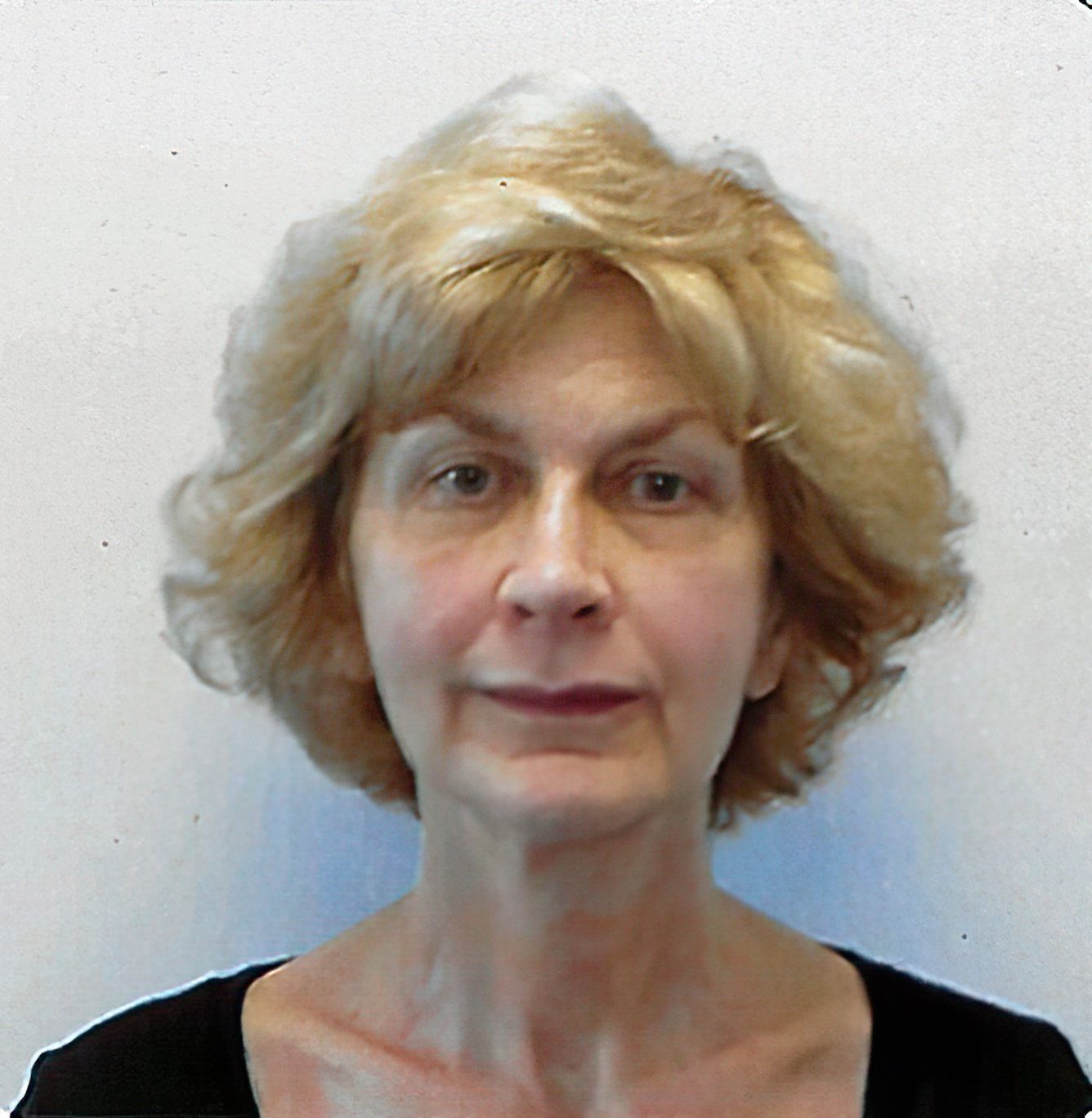 Barbara Asacker
Hi Norm,
Lovely image. Well exposed. Beautiful shades of color within the daylily. The green background complements the flower. Well done. &nbsp Posted: 07/07/2021 11:19:56
---
---
---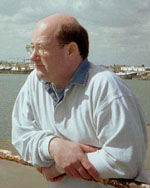 John Hackett
A very vivid and brave combination of the bright orange against the green. The lily is very sharp and detailed, and well positioned in the square format.I suspect your use of Topaz Glow has increased the saturation a little from reality. The position it was taken from against the background was well chosen. &nbsp Posted: 07/16/2021 08:02:55
---
---
---
Marcela Stegemueller
Norm, I love the contrast, sharpness and color harmony of this beautiful day lily. The square or almost square crop is perfect for the image. I would not change a thing.

As you can tell by my pictures, I am just learning. How did you get a blurry background with an f/16 aperture? Was it the distance you were from the flower, or was the green background far away? Please let me know. I also noticed the high ISO used. Did you use any noise reduction software? &nbsp Posted: 07/17/2021 20:19:51
---
---
---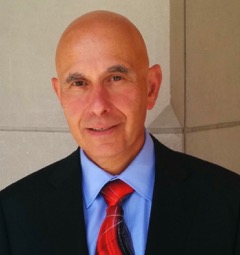 Norm Solomon
Hi Marcela,
Thanks for your kind comments! And thanks for helping me find an error in the f stop I listed.
Concerning the blurred background & F16. I entered the incorrect f stop -it was actually F8. Usually I don't photograph at f16 so when I reviewed my notes I realized the f stop was actually
F8.The
green background was actually far away from the flower so that also helps to explain the blur. The garden was tiered & the day lily was on the last tier before opening up to foliage & a wooded area further back. Also, Topaz glow was responsible for some of the blur effect. I didn't use any dedicated noise reduction software-I find that it sometimes softens the image too much. Instead I did some very basic sharpening in Adobe Camera Raw. Also, Adobe's own noise reduction I find can work well. And since the image filled most of the frame cropping was minimal <extreme cropping can accentuate noise>. &nbsp
Posted: 07/18/2021 04:48:20
Marcela Stegemueller
Thank you, Norm. I am glad I asked. I did not know about the noise reduction. I have that problem even with very good lenses, I cannot go as high as 3200 ISO. Also I did not think cropping could accentuate the noise. I crop a lot. I have learned a lot from all of you &nbsp Posted: 07/18/2021 14:54:12
---
---
---
Harriet Ciccone
Norm, well your answered my question of blurred background at f/16. The square format suits the image and the complimentary colors are beautiful. I might suggest cropping the light area at the top of the image or cloning in a darker color. &nbsp Posted: 07/18/2021 14:48:50
---
---
---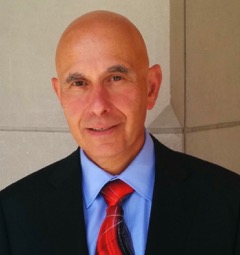 Norm Solomon
Thanks Harriet, I'll work on t,he
cropping.Much
appreciated,norm &nbsp
Posted: 07/18/2021 15:22:46
---
---
---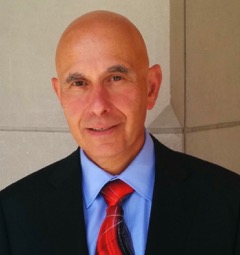 Norm Solomon
Thanks Harriet, I'll work on the
cropping.Much
appreciated,norm &nbsp
Posted: 07/18/2021 15:23:07
---
---
---
Stan Bormann
This is an excellent flower portrait. You were blessed with a single flower so you could move the camera wherever you wanted to get the entrance to the flower and the background you were looking for. I agree that despite the ISO 6400, noise appears to be minimal. With the distance to the background, you could experiment with a variety of f-stops to get the detail as you wanted it in the background, but in any case, you made a good choice. &nbsp Posted: 07/19/2021 10:30:33
---
---
---
Carroll Reynolds
Nicely done Norm. The intense color really stands out in this well expsoed and processed image. The intensity of the flower just keeps my eye. &nbsp Posted: 07/29/2021 05:15:46
---
---
---