Barbara Asacker
---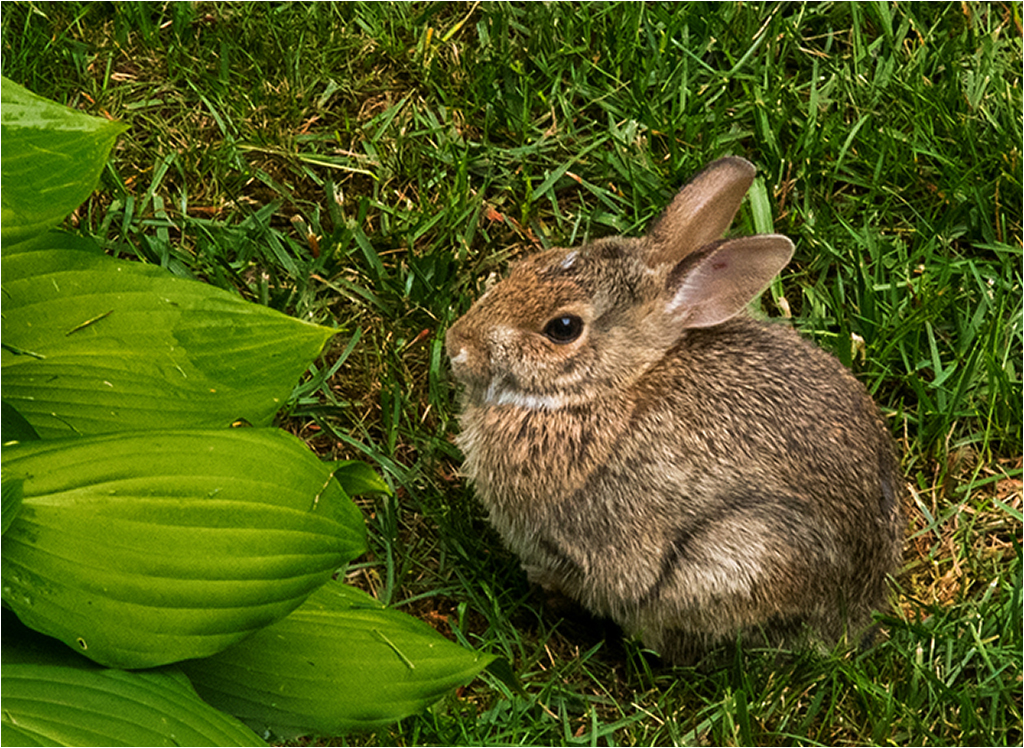 July 2021 - Just Resting
About the Image(s)
Equipment: Nikon D500; 16-80 lens

Settings: f/16; 1/100 second; ISO 1600; 80 focal length

As I was walking in my backyard I noticed the bunny just resting nearby. I took a shot as quickly as I could before he moved. I processed the image in Adobe Camera Raw and Photoshop Elements. I cropped, sharpened, and darkened the levels. Should the background be darker? Suggestions?

---
5 comments posted
---
---
---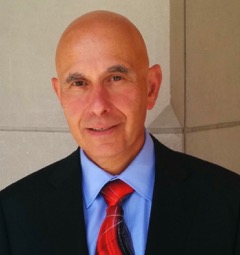 Norm Solomon
Hi Barbara, This is a wonderful environmental portrait of the bunny. It looks like he is contemplating taking his next meal from the foliage at left! My own preference would not be to darken the background. Instead, next time you have an opportunity for a shot like this you might want to open up your aperture to f8 or even f5.6. Using F16 here creates sharpness in areas--such as the background that you may not want to emphasize. Also, if you open up the aperture you may be able to shoot at a lower ISO giving you even more opportunities for noise free processing. Norm &nbsp Posted: 07/13/2021 13:18:07
---
---
---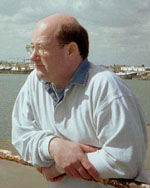 John Hackett
Not sure on this one. I appreciate it was a bit of a grab it while its there picture. I would not alter anything anymore it is okay as it
is.Although
a crop of the hostas on the left would help. &nbsp
Posted: 07/16/2021 08:09:14
---
---
---
Marcela Stegemueller
The picture is of the pretty and timid bunny. The hostas on the left are almost taking more room than the bunny. My suggestion would be to crop almost all of them out, so they would not be so overpowering. Great capture. &nbsp Posted: 07/17/2021 20:36:08
---
---
---
Harriet Ciccone
I agree with Marcela and would crop in really close to bunny. You have great detail in his/her fur and nice catch light in the eye. I my opinion the hostas should be removed to emphasize this cute rabbit.


&nbsp Posted: 07/18/2021 14:53:31
---
---
---
Stan Bormann
Just goes to show all any of can provide is a personal opinion. There are no rights or wrongs, but there are things that appeal to a significant part of an audience. I personally like the hostas, they are part of the story and they are a nice break from the busy texture of the grass. Speaking of that I think I would crop the grass down from the top just into the top hosta. You certainly could crop some off the left, but leave that bunny to contemplate where to start on a meal that he found. &nbsp Posted: 07/19/2021 13:37:12
---
---
---
Please log in to post a comment