Ian Ledgard, GMPSA, EFIAP/p, AWPF, GPU-Cr4
---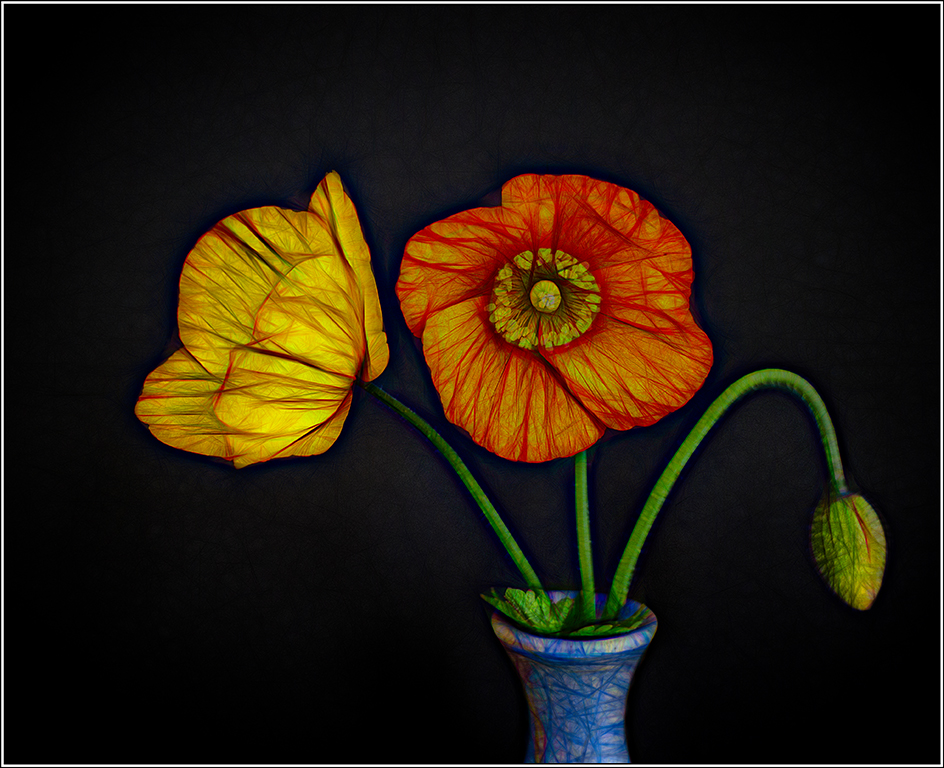 July 2021 - Bright poppies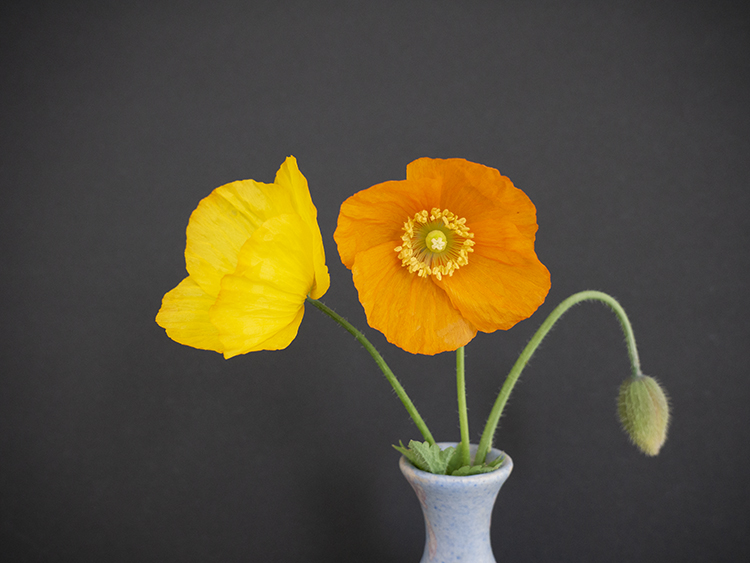 Original
About the Image(s)
This is another image from the session I had when creating last month's contribution. NO reindeer present!!
They are the same poppies rearranged in the same vase.
A good deal of tweaking in Camera raw especially reducing blacks to -34 to give a solid background. Texture at +100, clarity +48 and vibrance +15. Then opened in PS CC duplicated at treated by Topaz using one of the artistic presets adjusted to my choice.
---
This round's discussion is now closed!
8 comments posted
---
---
---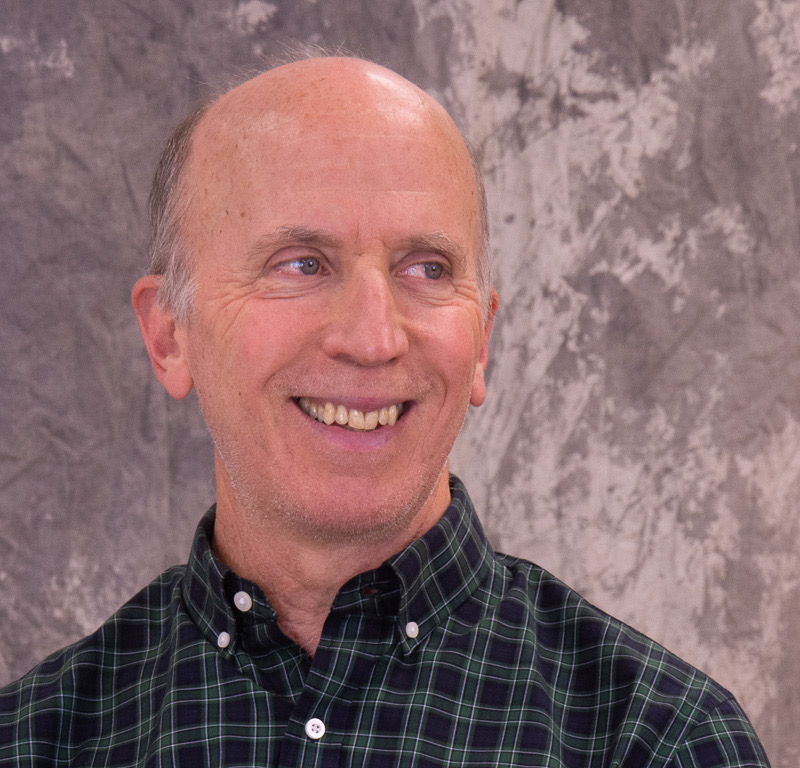 David Blass
Ian, your tweaking and Topaz preset give more life to the poppies and vase. I like the texture compared to the original, and the black background is appropriate, showing the vibrant colors to full advantage. &nbsp Posted: 07/05/2021 07:04:40
---
---
---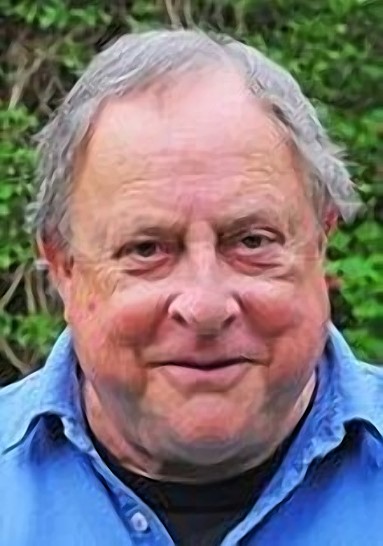 Mike Cowdrey
I prefer this one to last month's! The whole set up works very well indeed. I love the colours too. Whenever I take shots of flowers I always find that I have to clone out an insect somewhere. In this case perhaps you could add a bee on one of flowers, just to be perverse. (Just a flippant suggestion!) &nbsp Posted: 07/05/2021 12:42:06
---
---
---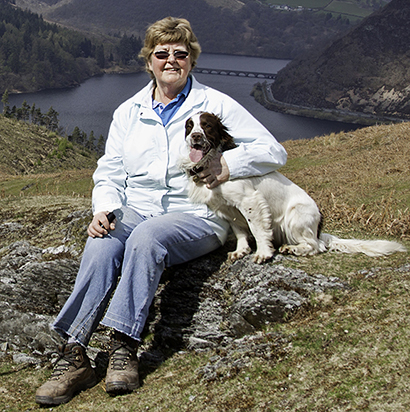 Angela Bonner

(Group 81)
Much prefer to last months and the treatment you have given the flowers in Topaz really makes them pop and look larger than the original. You always seem to find the right preset in Topaz, I am still struggling!!
Well done.
&nbsp Posted: 07/05/2021 16:15:44
Ian Ledgard
Angela, I find the trick with Topaz is always to fiddle with the opacity of the presets. I will often reduce by 50%. Keep experimenting. &nbsp Posted: 07/12/2021 09:21:40
---
---
---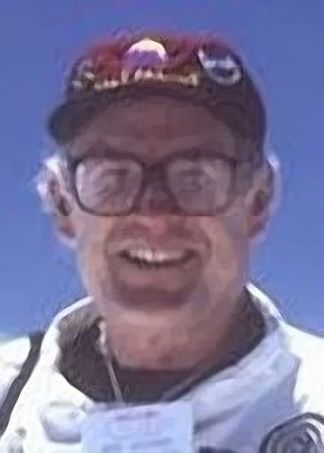 Mark Southard
Simply a beautiful image ! You certainly have made a fantastic improvement! &nbsp Posted: 07/08/2021 14:22:13
---
---
---
Jerry Funk

(Groups 20 & 64)
Excellent! Much for me to learn here. &nbsp Posted: 07/08/2021 22:05:00
---
---
---
Jim Hagan
Wonderful image, no suggestions. &nbsp Posted: 07/09/2021 07:07:00
---
---
---
Andrew Hersom
This is a very attractive treatment and I have nothing material to add. Hope it does well in competitions. &nbsp Posted: 07/14/2021 05:01:15
---
---
---