Gerald Fleury, QPSA, BPSA
---
June 2021 - Dune dancer
About the Image(s)
Concept: Create a rugged scene such as a desert where a woman in exotic dress would be preforming an ethereal dance on an undanceable surface such as sand at sunset.

The original (background) image was made in Death Valley, CA during January 2016. Around eighty percent of image was processed in Lightroom. The file was move to Photoshop where adjustments were made using Niks' Viveza 2 , Color Efex Pro 4 Tonal Contrast, Define, and Sharpener Pro Raw presharpener.

The dancer layer image was added which was acquired from a website that artists authorize free licenses to other artist to use their images. Donations are suggested.

Lastly the pink sky layer image was added which was made on the Southern California coast near the city of Palos Verde.

Small adjustments were made to the combined layered image in Photoshop. VoilĂ !

---
13 comments posted
---
---
---
Jim Hagan
A very creative and interesting image but my preference is for an image with much less contrast. Also, I feel that the dancer should not be at the center of the image so in my revision I cropped off much from the left side. I also want to add that in PSA competition you are not allowed to add anything to an image that was not photographed by yourself. &nbsp
Posted: 06/09/2021 09:12:43
Gerald Fleury
Jim. Thanks for taking the time to evaluate my post. I agree that your recomposing the composite resulted in a more preferred composition. I am aware that PSA sanctioned competitions do not allow an image not made by the entrant. When reading the study group guidelines I did not see a prohibition about using such images. To ensure I read the guidelines correctly I looked at what other Creative groups were doing. From what I saw it appeared to me many were using stock stuff. Specifically, take a look at Creative Group 20 Fred Giese latest post with bears. Your thoughts. Jerry &nbsp Posted: 06/09/2021 14:45:27
Ian Ledgard
There is no prohibition in DD of elements which are not your own. Jim was just flagging up the issue. &nbsp Posted: 06/09/2021 15:10:07
Jim Hagan
Thanks for the heads up. I did not know that for a study group imported stock info was permitted.
&nbsp Posted: 06/14/2021 07:01:13
---
---
---
Ian Ledgard
Gerald, a very warm welcome to DD18 and a very strong first contribution with this composite.
I do think 'the blue ridge mountains of Virginia' are just a little over the top and Jim's attempt I find more appealing. The sand looks really great though and I would keep it as
presented.If
you can move the dancer to the left then I would agree with Jim that it would be better than the central placement. &nbsp
Posted: 06/09/2021 09:53:09
Gerald Fleury
I appreciate the welcome. I'm disappointed you thought the "Blue Ridge Mountains" were a tad too blue. :--). The reason for bight blue was that I intended the image to be a bit of an altered reality scene. How often does one see a dancer on a desert dune? &nbsp Posted: 06/09/2021 14:51:25
Ian Ledgard
Certainly it is altered reality so I take your point, nevertheless I thought the blue just a bit OTT. &nbsp Posted: 06/09/2021 15:11:51
---
---
---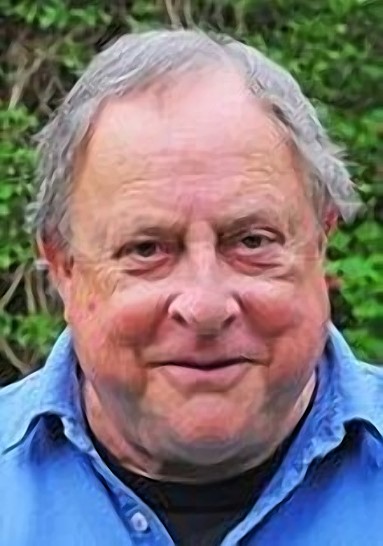 Mike Cowdrey
I don't mind the contrast. If you mean to go OTT, then why not go for it in a big way! I was going to make the same suggestion about decentralising the dancer. I would suggest making her slightly smaller in the image which I feel would work to concentrate ones eye on her. A really good image which would probably do well on the exhibition circuit, however I agree with your concerns about any part of the image not made by the photographer. I no longer enter exhibitions, but when I did, I would never even use a stock frame from an outside filter company. There are filters these days that allow you to substitute a stock sky, and these are definitely a no-no! &nbsp Posted: 06/11/2021 02:07:10
Gerald Fleury
Thanks Mike for taking the time to provide some wisdom regarding my composite posting. I'm curious about the reason(s) you have stopped participating in exhibitions. Please share if you don't mind. &nbsp Posted: 06/15/2021 17:56:40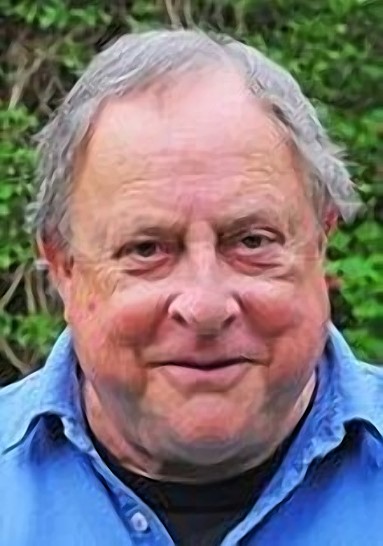 Mike Cowdrey
I had my share of exhibition success pre-PS, when I had discovered a method of combining slide images without one bleeding into the other. I was able to achieve images which can now be made easily in PS. For me PS was a big learning curve. I managed to get my MPSA but the possibility of getting further was remote, especially since I was no longer getting many exhibition acceptances. I now concentrate on Photocrowd and RPS, which have a different emphasis on images which is much more to my liking! &nbsp Posted: 06/16/2021 01:01:43
Gerald Fleury
Thanks Mike. I needed to research what RPS is about. Congrats on being a member of such a giving organization. &nbsp Posted: 06/16/2021 08:15:11
Gerald Fleury
Thanks Mike. I needed to research what RPS is about. Congrats on being a member of such a giving organization. &nbsp Posted: 06/16/2021 08:15:13
---
---
---
Andrew Hersom
Welcome to the group.
I am fairly relaxed about OTT (do it myself and sometimes get criticised) but sometimes subtle works better. I think a smaller and less centralised dancer preferable here. Also I think the intense blue in the background is a bit disturbing.
I love the sky in Original 3. &nbsp Posted: 06/16/2021 02:40:08
---
---
---
Please log in to post a comment