Glenn Rudd
---
January 2022 - Pronghorn Antelope
About the Image(s)
In May 2021, my shooting venue was Grand Teton National Park. Our photography workshop group was based in Jackson Hole, Wyoming. For each of the five days, we departed at 5:00 AM for the drive to the park. Our subjects were the wildlife and the spectacular scenery.

The Pronghorn Antelope is commonly found but difficult to photograph. They are sensitive to noise and scatter when disturbed. I was fortunate to capture this image of a fine looking buck.
Technical: 1/1250 sec, f/5.6, ISO 800, 500mm.


---
This round's discussion is now closed!
7 comments posted
---
---
---
Joe Norcott
Right place...right time. I see spots in the air of the photo. Was it raining that day? Nice detail of the fur on the Pronghorn Antelope. &nbsp Posted: 01/10/2022 19:51:23
---
---
---
Glenn Rudd
Thanks Joe. Yes, it was raining. &nbsp Posted: 01/11/2022 07:47:09
---
---
---
Peter Elliston
Your high shutter speed for this is well explained by the fact that these animals are difficult to photograph and would be off at a trot if they heard you! A great capture showing the animal off very well. I might be tempted to lighten the eye area and remove the rain spots. Although that's how it was, we only know that as you were asked the question. In a competition, if that's where it might be going, then it's a risk as a judge might think this was careless!! And if you were going to tinker with it then you might also consider removing or darkening the central pole/tree in the background. But if it's never going to see a competition, then it's fine as it is. &nbsp Posted: 01/11/2022 11:34:07
---
---
---
Glenn Rudd
Thanks Peter. This one is not going to competition. Stay tuned. I have 11 more this year from the Teton trip. &nbsp Posted: 01/11/2022 13:25:12
---
---
---
Sheldon Wecker
Great job isolating the antelope from the background with blur. I agree with Peter on brightening and rain spots. &nbsp Posted: 01/16/2022 09:36:29
---
---
---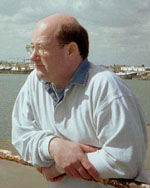 John Hackett
A nice natural history picture with a bit of extra nature with the
rain.Well
framed and nice and sharp on the subject. &nbsp
Posted: 01/19/2022 04:26:58
---
---
---
Joe Kennedy
Great moment, Glenn! As the others have noted, minor tweaking is in order, specially if this will not be going into nature competition. Can't wait to see the others from the Tetons. &nbsp Posted: 01/19/2022 15:52:11
---
---
---