Marisa Fang
---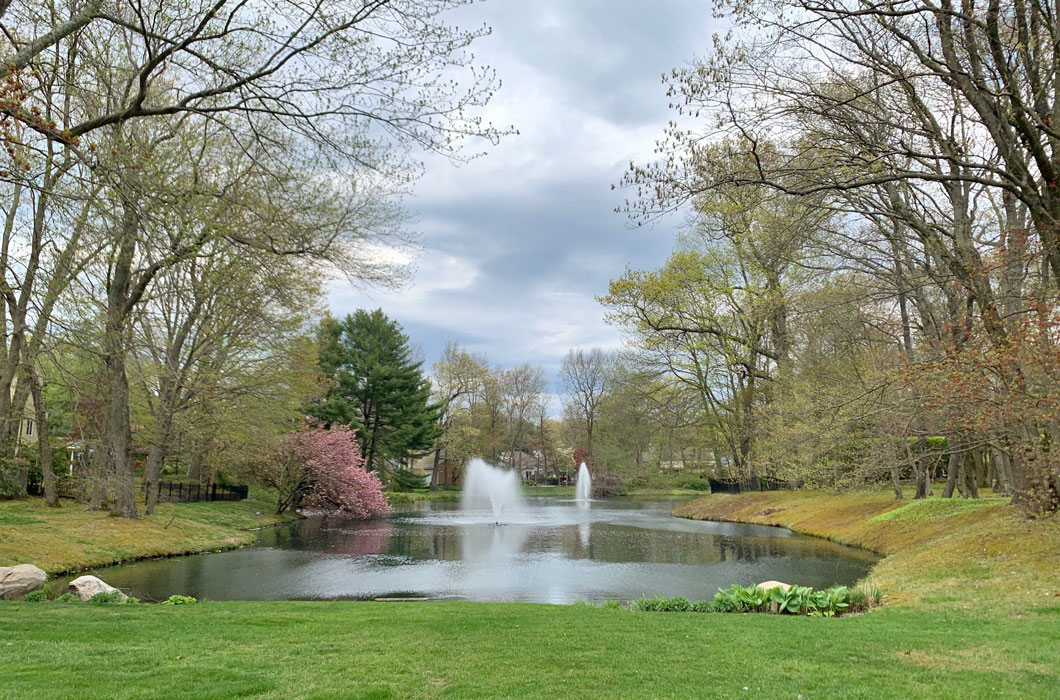 May 2021 - Pond
About the Image(s)
I grabbed this moment of serenity while taking a short walk in the community on a spring afternoon.
---
7 comments posted
---
---
---
Peter Elliston
Marissa, welcome to the group. Looking forward to seeing your images. Yes, a very serene feel to this image with the eye taken down to the fountains at the far end. You might like to consider a gentle crop to the bottom section to take out some of the grassy area and maybe to the left to remove the house and garden objects so that brings the focus totally on the pond. If this is within walking distance and that tree is still in bloom it might be worth trying to get closer to it for another sot with the fountains behind it. &nbsp Posted: 05/05/2021 04:33:03
Marisa Fang
Dear Peter,

Thanks for your feedback and advice. It worked better on the image.

Marisa &nbsp Posted: 05/05/2021 19:12:34
---
---
---
Joe Kennedy
Let me extend my "Welcome Wagon" to you as well.
I like the serenity of this composition. I do think it could use a little boost from some post=processing filters such as NIK. I did a quick edit on it with a tighter crop, adjusting the contrast to darken up the look, and enhanced the clouds. &nbsp
Posted: 05/05/2021 07:44:57
Marisa Fang
Dear Joe,

Wow, the pond looks sharper and more focused after your edits. I appreciated. I will learn about NIK. Thanks a lot.

Marisa &nbsp Posted: 05/05/2021 19:15:21
---
---
---
Sheldon Wecker
Hi Marissa - welcome to the group. I Like the way the trees frame the pond and fountains. I agree with Joe and Peter's comments about cropping and increased contrast (saturation too perhaps). It would be useful to know what editing software you have and how you edited the picture. &nbsp Posted: 05/05/2021 13:29:11
Marisa Fang
Dear Sheldon,

Thanks for your comment. The tool I used to edit the image is PicPick which is a popular tool for classroom teachers.

My son recently got me a Canon EOS Mark II M50. I am reading the manual. It is just right for my level.

Marisa &nbsp Posted: 05/05/2021 19:22:26
---
---
---
Joe Norcott
Wait...you took a photo of my property. Please send check... :)

Welcome to the group!! This is a serene photo. I agree that the photo could have been cropped from the bottom so it takes you more directly to the pond. Really nice photo. &nbsp Posted: 05/07/2021 18:53:44
---
---
---
Please log in to post a comment