Terry Campanella
---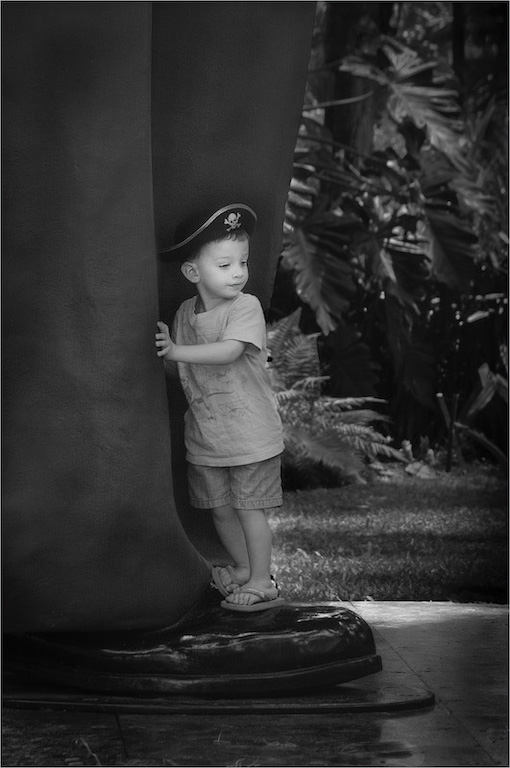 May 2022 - Giant & Pirate Play Hide & Seek
Original
About the Image(s)
This image was taken at McKee Botanical Gardens in Vero Beach Florida where they had an exhibit of giant statues depicting figures from the 1940s. The statue this little boy was standing on was depicts the typical business man from the era.

Taken with my Nikon D 5200 on Manual Mode, Lens 55-300; Focal Length 100 mm, Speed 1/1000 sec., F/6.3, ISO 640. Post processing Photoshop Basic adjustments, increasing the blur on the background. I then converted to black and white and adjusted colors to tone down the greens in the background. Finally, I used ON1 to reduce noise.

My questions: Does the use of black and white help tell the giant & pirate story?

Does the fact that the little boy is not looking directly at my camera take away from this image?
---
5 comments posted
---
---
---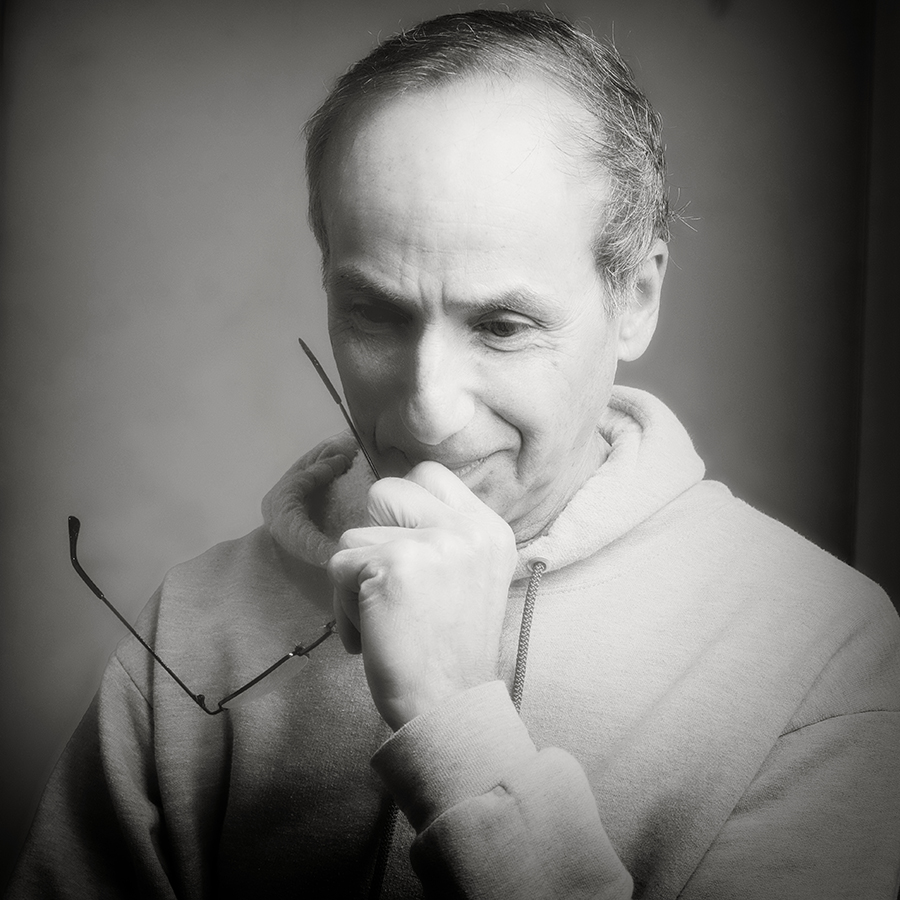 Lance Lewin

(Groups 83 & 87)
Hi Terry!

The featured image is lovely and for the most part I feel it imbues a sense of intimacy. But I have several "Points to Ponder".

The 1/1000sec is too fast a speed for the lighting: in this case, though the scene may have been lighter in real-time, the onboard CPU always determines exposure on the brighter areas, so more darkening of the shadow (where the boy is standing) will result.

Of course, choosing higher ISO, or adding exposure-compensation, or even fill-in Flash would likely solve this issue, and perhaps with a larger aperture, too. As such, the original is too dark and an extra amount of exposure adjustments are necessary. Your edit is great, but I suggest more "Dodging" of the large feet to bring them more prominence as it is vital to the narrative you are after. In my opinion, having the boy look away makes the composition more candid. It also adds to the boy/giant narrative as they could be imagined they are both looking at the same thing.

In the end, you saw and captured this lovely, and likely fleeting moment of pure joy.

Lance A. Lewin
PSA B&W Photography Mentor
PSA South Atlantic Area Membership Director

&nbsp Posted: 05/10/2022 20:27:41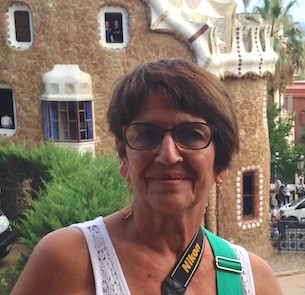 Terry Campanella
Thanks for your suggestions Lance! I am always looking to improve my skills. &nbsp Posted: 05/20/2022 12:53:34
---
---
---
Bud Ralston
Hi Terry: I really like this shot and think you accomplished your desired effect with B&W. You might have shot wide open at f/4.5 to blur the background somewhat. The Monstera leaves in the back of the image detract a bit from the pirate and the giant. Or, you could have blurred them in PS later. All in all, a good shot! &nbsp Posted: 05/12/2022 12:41:29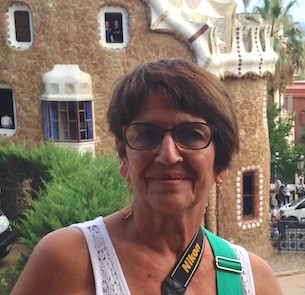 Terry Campanella
Bud, I agree with the background bing too sharp. On the day this was taken there where at least 50 kids running from one statue to the other. I found it difficult to figure out what settings would work best in such varied light and distances. Thanks for your both your positive and "growing edge" comments. &nbsp Posted: 05/20/2022 12:56:52
---
---
---
Bogdan Bricelj
The boy is pretty, but you have captured him in hard lighting conditions in shaddow. If you had flash, it would be easier. Othewise manual with larger aperture and longer shutter.

Your processing from that original is very good. &nbsp Posted: 05/15/2022 10:25:16
---
---
---
Please log in to post a comment