Terry Campanella
---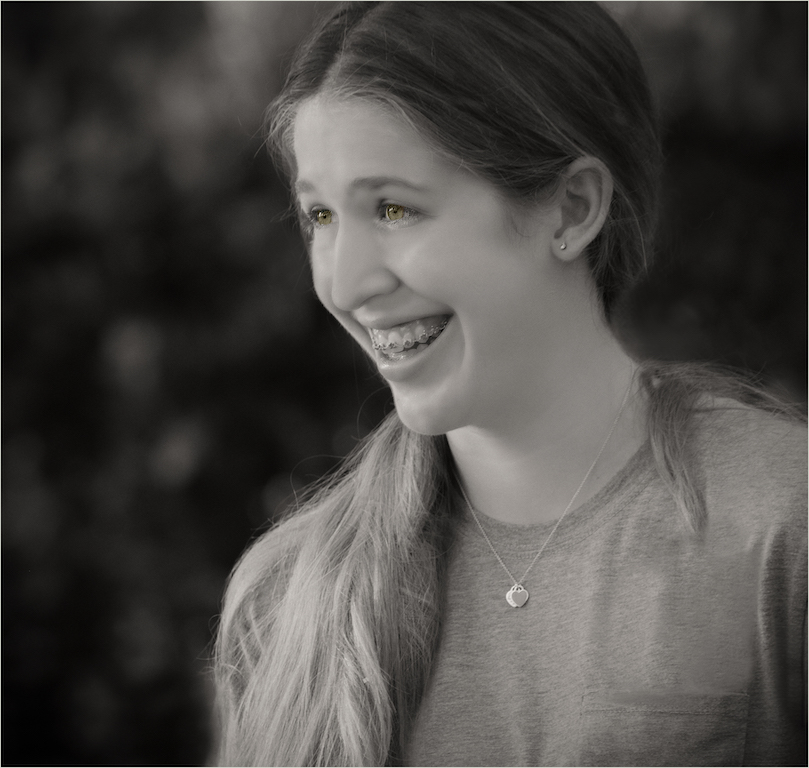 October 2021 - Candid Capture - Katelyn
Original
About the Image(s)
One bright summer day this summer I was invited to tag along as my granddaughter visited a friend's house that raised chickens. This is the first time Katelyn ever had the opportunity to actually hold a chicken. The image was truly a candid capture. Katelyn has the most amazing eye color, to I wanted to make this the focus of the image. With that end in mine, turned the image into sepia leaving only her eyes in color.

Taken with my Nikon D 5200 on Manual Mode, Lens 55-200; Focal Length 130mm, Speed 1/3200 sec., F/5.6, ISO 500.

Post processing included changing the image to sepia and then using a layer mask to bring back the eye coloring, softening the skin color and using the spot healing brushes to remove blemishes, removing the cartoon characters above the shirt pocket. I blurred the background and finally I cropped and added a vignette.

My questions:1. Does my choice of cropping work? 2. Do her eyes reflect her inner spirit?
---
6 comments posted
---
---
---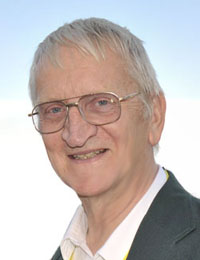 Walter Naumann
Pretty subject with a pretty smile. Good range of shades of grey. Better if the top of head was included. &nbsp Posted: 10/01/2021 08:56:25
---
---
---
Bud Ralston
Very nice conversion to monotone, Terry. Nicely done eliminating the cartoon characters and chicken. You have a portrait you and your granddaughter will cherish in the years to come. &nbsp Posted: 10/01/2021 10:33:56
---
---
---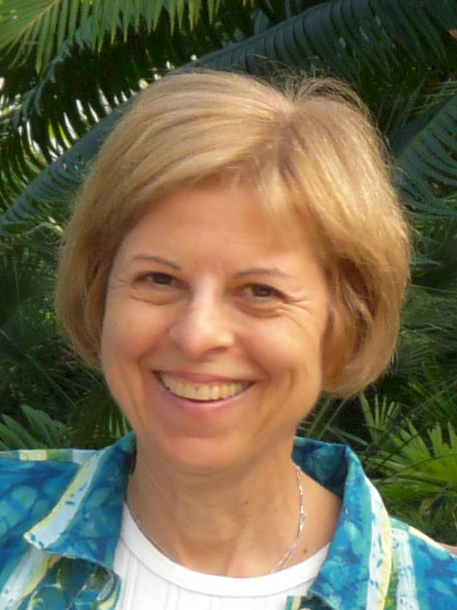 Joan Funk
Beautiful portrait of your granddaughter. I like the crop on top (and right side); we know the rest of her head is there, and it directs our eyes to her eyes. Her skin is very smooth, and her expression is wonderful.
I would prefer to crop more in order to get her right eye in the power point. Then you really are directing the viewer's eye to where you want it and presenting her in the most pleasing way.
&nbsp
Posted: 10/09/2021 16:37:12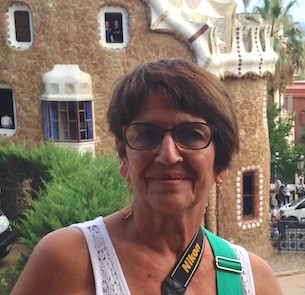 Terry Campanella
Joan, I do think your crop suggestion makes for a better image. Thanks! &nbsp Posted: 10/11/2021 09:53:35
---
---
---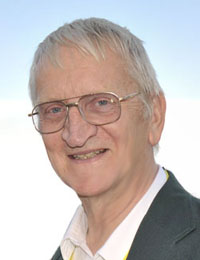 Walter Naumann
Upon further review I prefer the interest of the chicken and colored. It remains a beautiful woman and picture. &nbsp Posted: 10/09/2021 20:06:08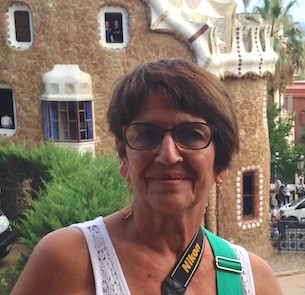 Terry Campanella
Thanks for voicing your preference. I think I will also work on the image that includes the chicken and print it as a remembrance of this day. I really think she will love it. &nbsp Posted: 10/11/2021 09:57:27
---
---
---
Please log in to post a comment