Bogdan Bricelj, MPSA, GMPSA, EFIAP/p
---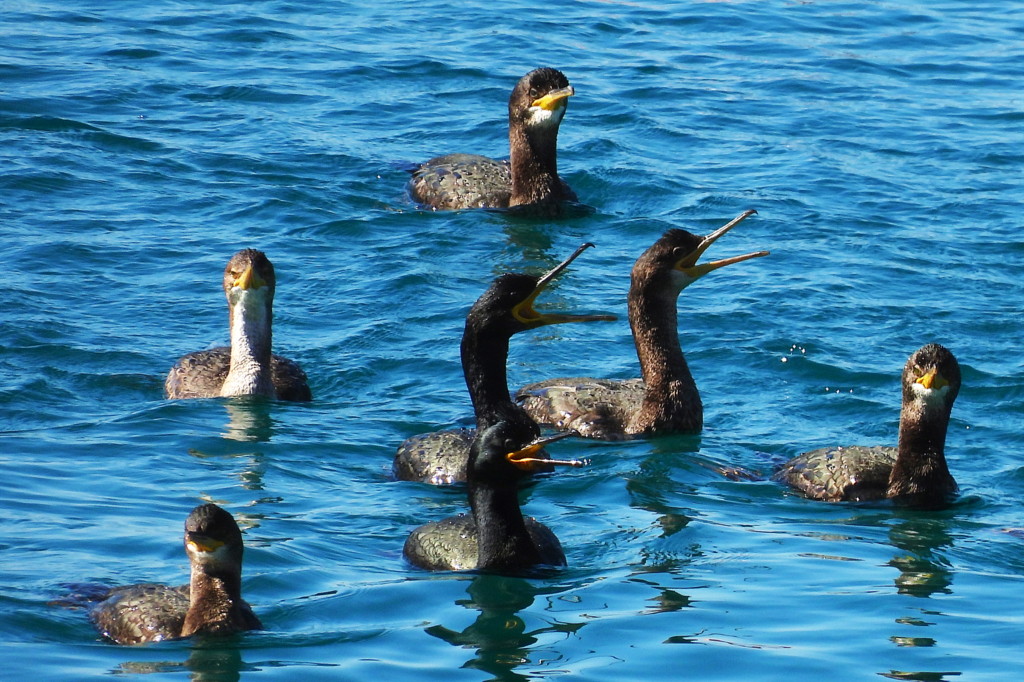 July 2021 - Cormorants Quarrel
Original
About the Image(s)
One more photo from animal world. In spring my wife and I has gone to the seaside on Island Krk in Croatia. At that time there were no tourists on the beaches. A nice time for photographers.

The road leads high above the sea level. There we have seen a large group of black points on the water. Zooming we have realised, that there's 50 cormorants. We rushed down the road to come near. We reached just the right time.

This is one of the photos. For me it's interesting, that 3 cormorants have open beaks. Otherwise it's not easy to see one.

Nikon P950 at 2.000 mm on built in lens, shutter priority 1/640, F6,5, ISO 100. Processing: crop, contrast improvement with levels and curves in Photoshop Elements.
---
This round's discussion is now closed!
5 comments posted
---
---
---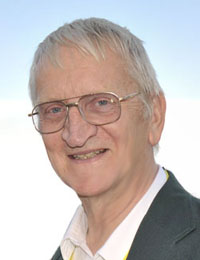 Walter Naumann
Beautiful shot of birds. The water looks very clean with few floating objects.

Lighting made some face parts dark. It looks like you have brightened the birds some, and more would be better if possible. Black and Shadows sliders in Lightroom would work. &nbsp Posted: 07/11/2021 19:17:32
---
---
---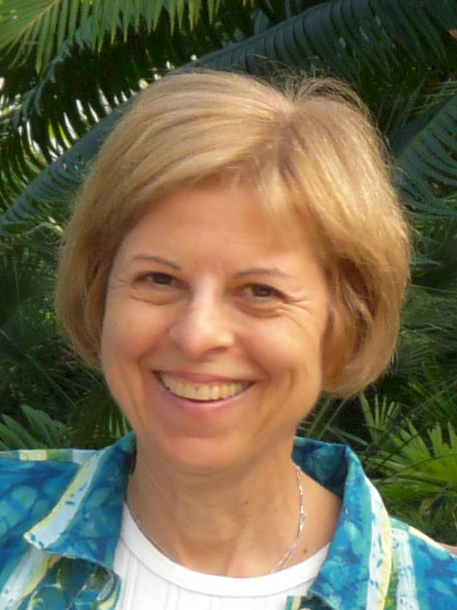 Joan Funk
Great photo of a gathering of cormorants. The crop is good, and so are the 3 open beaks and the other 4 looking at you. However, most of the birds are still too dark. If a global lightening with blacks and shadows lightens parts of the photo that you don't want to lighten, you can use one of the many programs that allows you to selectively lighten. &nbsp Posted: 07/12/2021 07:52:09
---
---
---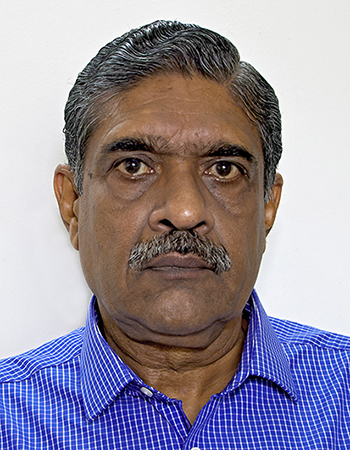 Dr V G Mohanan Nair
Beautiful image of Cormorants. The cropping is good. The composition with the center 3 birds with open beaks and others surrounging them looks very nice. The waves in the water adds to action in the image. As others suggested, a mild shadow correction may look better. &nbsp Posted: 07/15/2021 12:29:42
---
---
---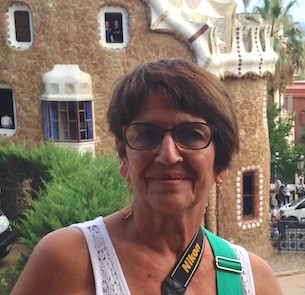 Terry Campanella
Yes, the open beaks really add to the image. I can hear their squawking in my head. They are definitely loud birds. Great treatment of the water. Well cropped. My only suggestion would be to try to get more detail in the black feathers which may help further separate the two birds in the center. &nbsp Posted: 07/16/2021 18:08:40
---
---
---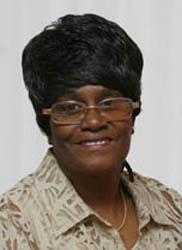 Kathleen Sims
I agree this is a tough shot. I noticed the two birds on the lower left side are in the best light. My suggestion would be to create a portrait shot of just these two birds. The color and movement of the water is so beautiful. &nbsp Posted: 07/18/2021 11:45:41
---
---
---