Linda Mui
---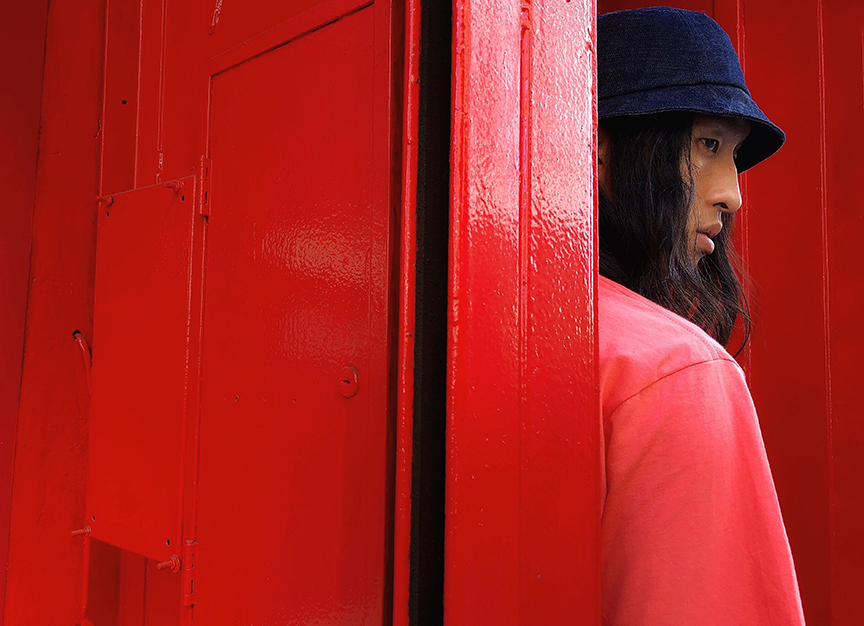 September 2021 - Lady in Red
About the Image(s)
Nikon D7000, Nikon 55mm lens, auto ISO, aperture priority, almost no cropping or editing.

Street Photography, captured in the streets of NYC. I was only able to take one shot before I got noticed.
---
4 comments posted
---
---
---
Billy Sinclair
Hi Linda, the image has immediate impact, it is clean, simple and the red color is very strong. You are a good graphic artist. Her blue hat complements the red color and her face is sharp and well lit.
I think there may be too much door on the left hand side so I cropped it and also darkened the bright area beside her head. What do you think? &nbsp
Posted: 09/12/2021 13:06:57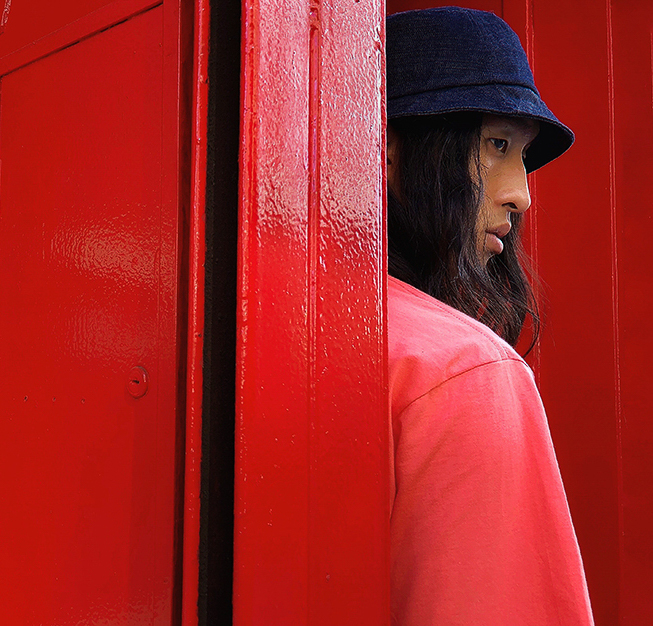 ---
---
---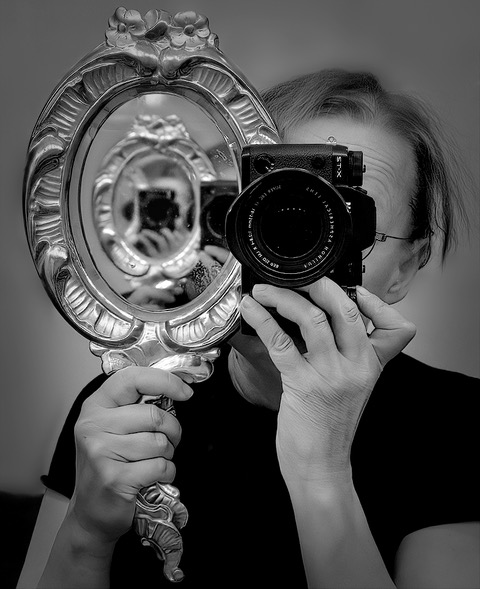 Kirsti Näntö-Salonen
Hi Linda, a strong and beautiful image that immediately makes the viewer start to think of the story. I think that the all the elements come together perfectly, and you create an effective contrast the with the simple color palette and the composition. I would prefer the original crop that I think brings a special fine tension to the image. &nbsp Posted: 09/12/2021 15:37:42
---
---
---
Joan Field
Linda,
I really love your street photography. This is excellent. Her position in the frame works for me The red is a strong color and really gives a punch to the image. I agree with Billy that the blue hat works well with the red. Toning down he bright spot also is a good idea, however I do like keeping in all of the red on the left. You might actually totally clone out the bright spot on the wood, although the brightness does bring your eye right to her face, acting as a pseudo frame. &nbsp Posted: 09/13/2021 12:22:07
---
---
---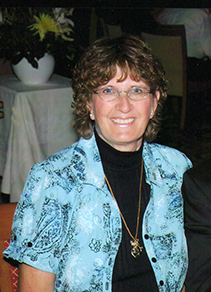 Jeri Conklin
Linda, I agree with all the comments above. I agree it needs to be cropped, but I don't necessarily like it coming from the door though the door is the perfect spot. Hope this will make sense - then the wide door is cropped shorter, it seems to push the photo to a more taller photo and then I think it loses the lady in red by making her thinner, almost looking squished. Either way, great photo. Thank you for sharing. &nbsp Posted: 09/13/2021 14:09:34
---
---
---
Please log in to post a comment