Karen Davis
---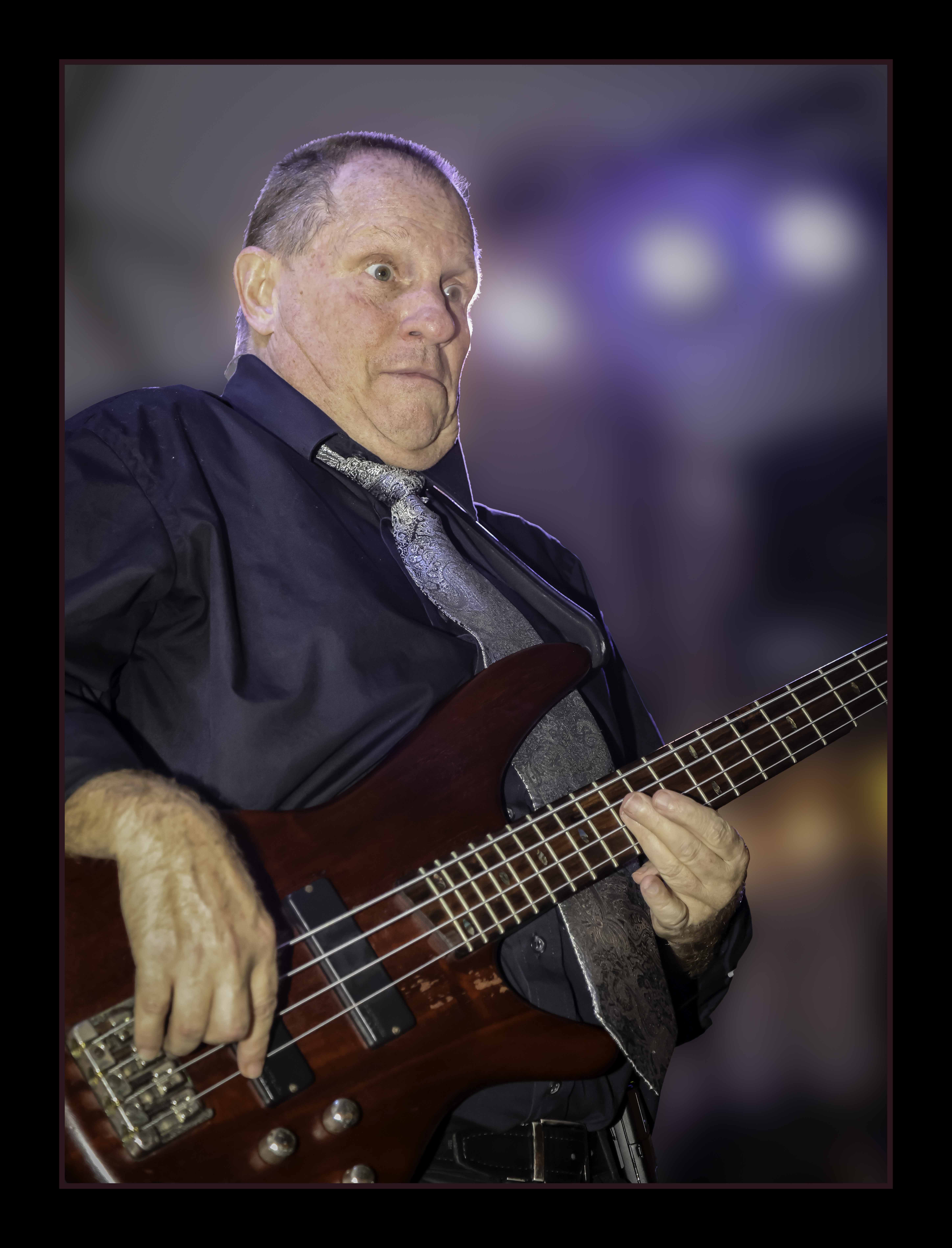 May 2023 - Rock On!
About the Image(s)
Camera: My NEW ONE! Canon EOS R5
Lens: EF24-105mm
Exposure: 1/200 sec @ f/4.5

Backstory: I was invited for a return engagement (pro bono) for the Richmond Rotary Club's annual fundraiser: Downtown Throwdown. I decided to take a leap of faith and break out my Christmas present from Santa-Hubby and see what I could do with the new Canon R5 (mirrorless). I had it set for RAW, but somehow, I managed to reset it to shoot JPG all night. (Shoot!) But, most of the photos were pretty good - they liked them, anyway.

This was my favorite shot of the bass player who flirted with me from the stage - I'm sure so I would take more pictures of him! I was extremely lucky that I could position myself right up front, so I managed to capture this priceless expression. I edited it a bit in Lightroom and then Photoshop, blurring the background in order to tone down those very hot spotlights behind him.

My camera club has another "Assigned Subject" called Environmental Portraits, so I'm hoping that this one will fare well in that category.


---
12 comments posted
---
---
---
Tom Brassil
Hi Karen.

Well-captured image, detail and tonal range are handled well, particularly as concerts are usually difficult to capture given the amount of light typically available. The expression on the chap's face definitely shows he is getting into and feeling the music. I do like the highlights around his head and shoulders which probably contributes to the depth of field obvious in this image. The background is handled very well giving a sense of the environment. My only picky point is the bottom left of the image is slightly out of focus probably given the angle you were shooting at and the F stop you are using. well captured image &nbsp Posted: 05/09/2023 21:11:59
Karen Davis
Hi Tom,
Thanks for your nice comments. Good point about his hand. I'll see if there is anything I can do to sharpen it.
Karen &nbsp Posted: 05/26/2023 22:13:21
---
---
---
Gregory Waldron
Hi Karen,
A very nice capture with some good bokeh. Lots of luck with your camera club submission.
Best regards,
Greg &nbsp Posted: 05/11/2023 17:07:03
Karen Davis
Hi Greg,
Thanks so much!
Karen &nbsp Posted: 05/26/2023 22:13:46
---
---
---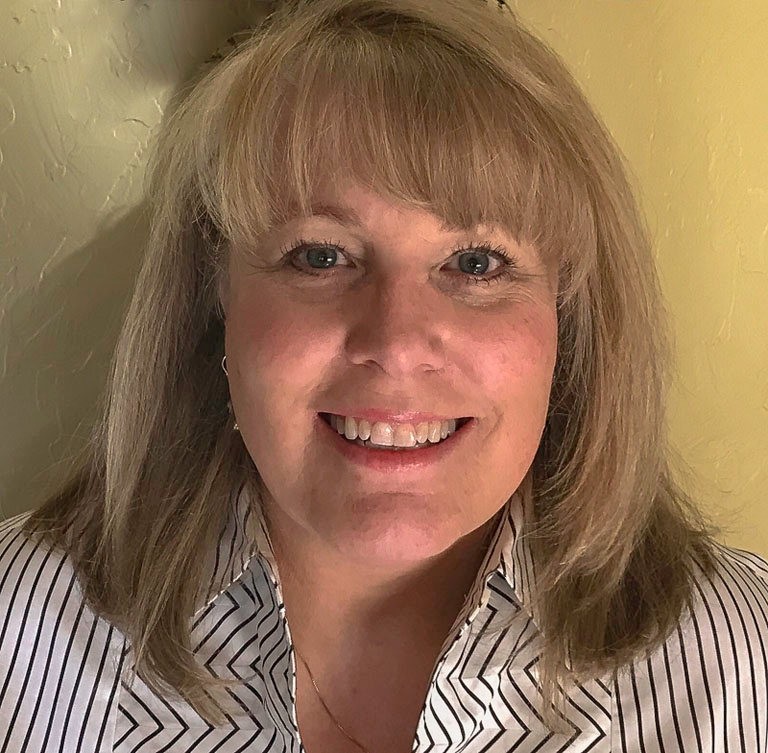 Darcy Johnson
Hi Karen - What an expression! . . . certainly creates and impact and makes for a compelling image. I believe it was a good choice to blur the background effectively eliminating distraction and creating some depth and separation. It also helped some with the harsh lighting coming from many directions that this type of venue provides. What a fun image - Thank you. &nbsp Posted: 05/13/2023 20:22:45
Karen Davis
Hi Darcy,
Thanks so much! Glad you enjoyed it.
Karen &nbsp Posted: 05/26/2023 22:14:21
---
---
---
Ingrid Lockhart
Hi Karen. This is a very unique concert portrait because of the unusual expression you caught on his face. The decision to blur the background and tone down the lights was done extremely well and is not easy to do in post-processing without some bleeding into the figure, so congratulations on doing that perfectly. I like the fact that the figure takes up most of frame and his guitar creates a nice diagonal in contrast to the vertical figure. Your Camera Club should definitely give you high marks. Ingrid &nbsp Posted: 05/14/2023 15:11:17
Karen Davis
Hi Ingrid,
Thanks for the kudos. He was a fun character to try and shoot!
Karen &nbsp Posted: 05/26/2023 22:12:17
---
---
---
Xiao Cai
Hi Karen, A interesting Image! You caught the subject's expression very well. I feel the lighting is too harsh on his face, probably to make the background darker, and more contrast on his face, which would look better. Thanks for sharing. &nbsp Posted: 05/23/2023 10:52:29
Karen Davis
Thanks, Xiao.
Good suggestion to work on that lighting on his face. I'll give it a try.
Karen &nbsp Posted: 05/26/2023 22:11:19
---
---
---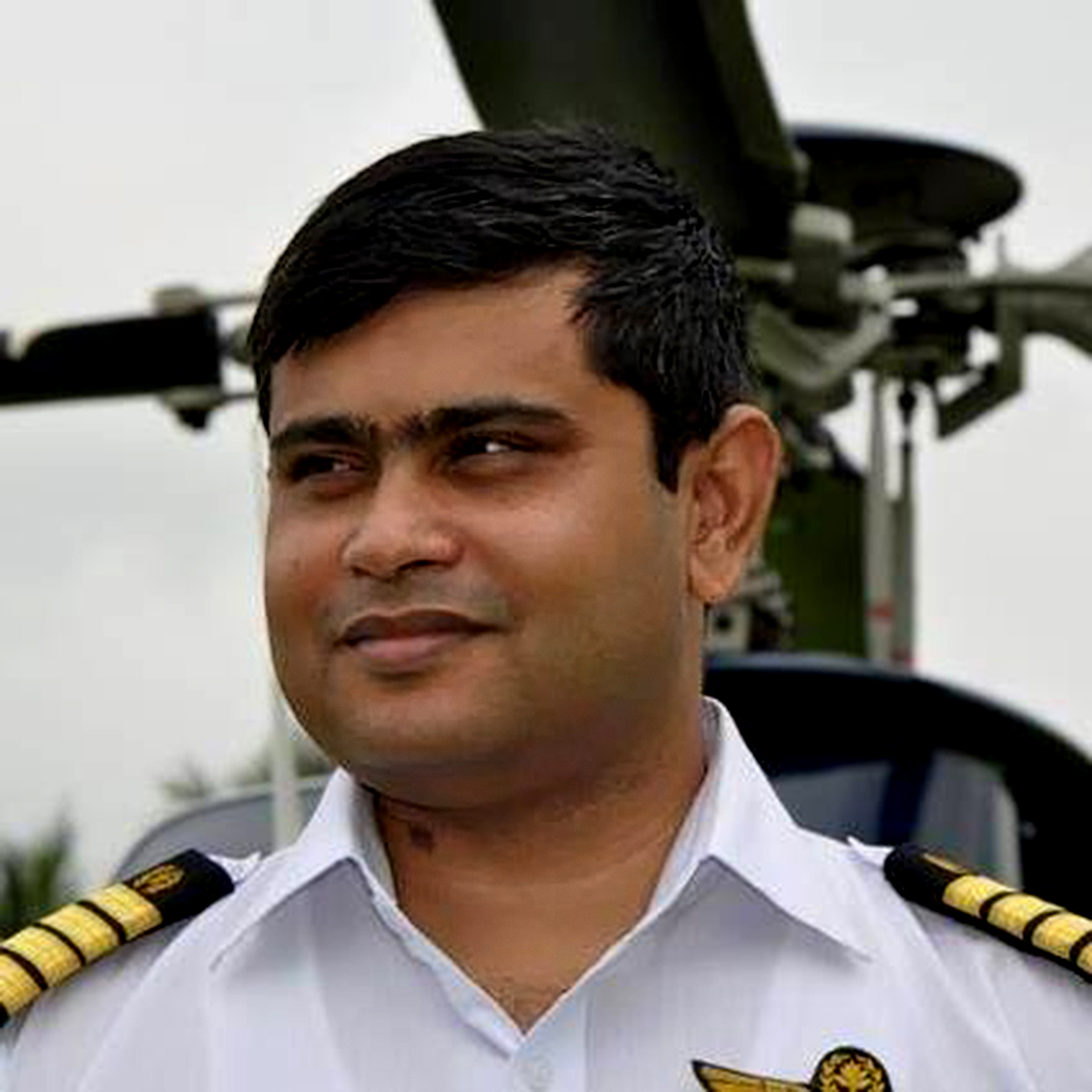 Syed Shakhawat Kamal
Hi Karen,
Greetings my friend.
I am sure you have enjoyed the musical as much as the fund raiser. The expression of the performer is spot on, though the lights at the background is little too distracting. You have managed well to set the tone and composition.
Well done. Stay safe as always.
Cheers.
Kamal.
PS- Apology for a late review. &nbsp Posted: 05/30/2023 03:02:44
Karen Davis
No worries! Life gets in the way, sometimes.
Thank you for your review. I'll work on those lights a bit more.
Take care!
Karen &nbsp Posted: 05/30/2023 09:30:03
---
---
---
Please log in to post a comment