Tom Brassil
---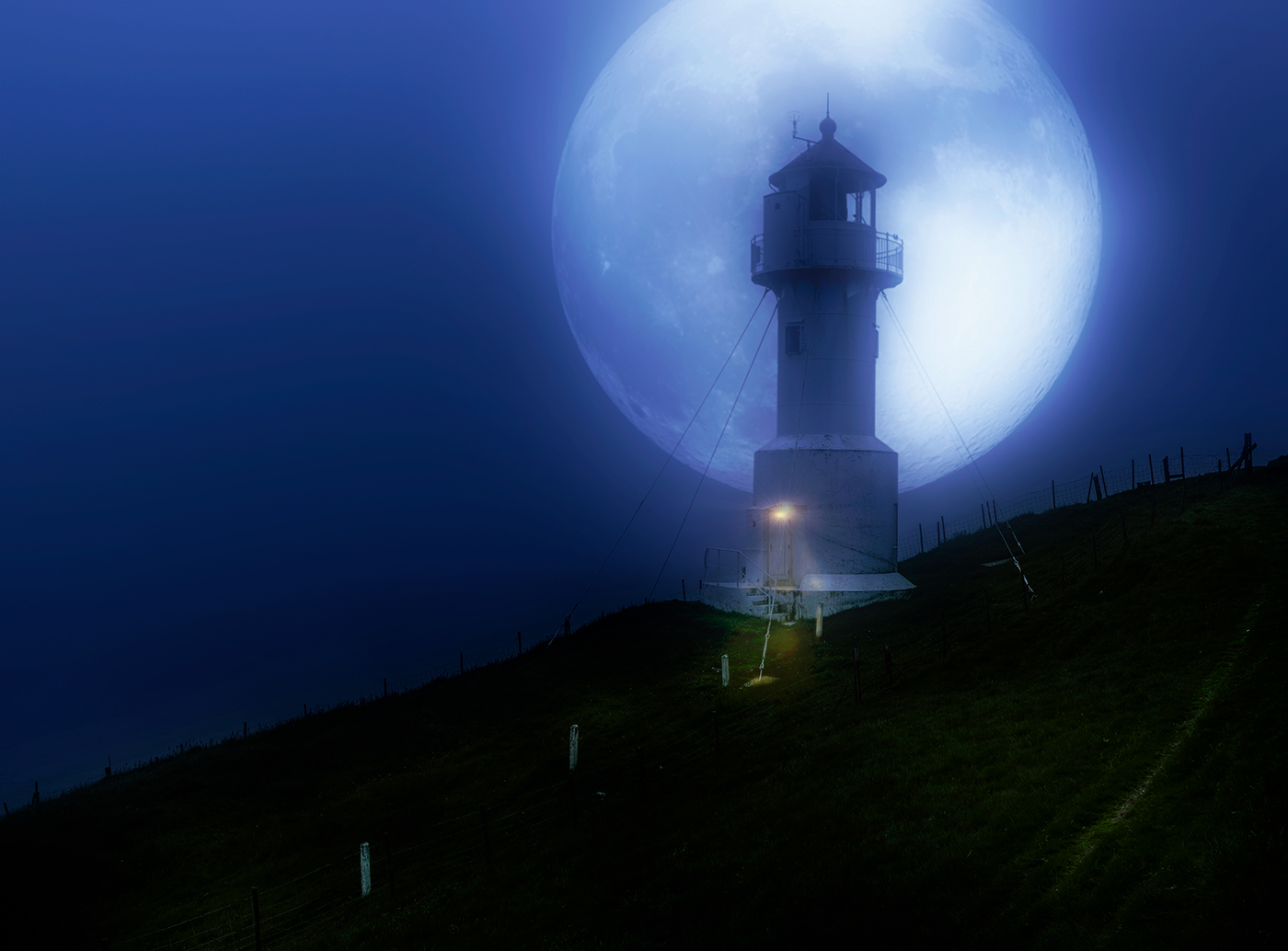 June 2022 - Backlit Lighthouse
Original
About the Image(s)
This image is a combination of two images the lighthouse as seen in the original taken in at Faroe Islands on a trip in 2019. The moon is an old image I had on the computer taken quite some time ago in Sydney.

Lighthouse was taken at F8, 1/800, Iso 250, matrix metering, AWB

The trip to the Faroe Islands was a great trip and lived up to all my expectations. Faroe is an archipelago of about 17 little islands all quite small in the mid-Atlantic and up near the Arctic Circle, as such receives a lot of varied weather. One side of the island can be in bright sunshine on the other side gale force winds and rain hitting you. Thoroughly enjoyed the trip and would love to go back.

I created the image by trying to give it a late evening towards night-time effect, as the image was taken at around midday. I then spent a fair bit of time masking the see-through portions of the lighthouse and rails then placed the moon behind. I also placed, from photoshop, a cloud layer and varied that so that the clouds were not obvious but it gave a foggy type effect trying to show a misty feel perhaps from the ocean below. I also added the light above the door, just a bit of whimsy.

I have debated with myself over the foreground of this image whether it is too dark. It is supposed to be night-time and the moon is not totally above the horizon as the land falls away very sharply there. I'm not sure if I should increase the luminance of this area and perhaps give it perhaps a warm glow. Your thoughts be appreciated thanks for viewing.
---
This round's discussion is now closed!
10 comments posted
---
---
---
Gregory Waldron
Hi Tom,
A very nice composition, and I like what you did in post processing. Your lighting effects work well.
Best regards,
Greg &nbsp Posted: 06/03/2022 10:45:18
Tom Brassil
Hi Greg thank you for those comments, appreciated &nbsp Posted: 06/12/2022 18:57:06
---
---
---
Ingrid Lockhart
Hi Tom. What a creative idea and well executed. You have taken a competent but static image and given it a wonderful atmosphere and feeling of mystery. I think the blue cast is very effective and further adds to the interest. Your post-processing is very well done and I love the way you've added light to the posts leading up the hill to the lighthouse. Whether you should add more luminance to the foreground is not a black and white decision (haha), but I think it might be a benefit to try a subtle increase in definition around the pathway at least, and see what you think. Thanks for sharing how you created this great composition. Ingrid &nbsp Posted: 06/12/2022 13:52:49
Tom Brassil
Hi Ingrid thanks for those comments and it looks like the consensus is that the foreground does need to be addressed thanks for the input. &nbsp Posted: 06/12/2022 18:58:13
---
---
---
Karen Davis
Hi Tom,

My first reaction was: "Wow"! Followed by, "that foreground is a bit too dark". I think you're on the right track with a bit of luminance, or maybe just crop out a small bit from the bottom.

Great shot(s) and impressive post-processing!
Karen &nbsp Posted: 06/12/2022 14:04:31
Tom Brassil
Hi Karen, thanks very much for those comments and yes consensus is I do need to address the foreground again thanks for the input. &nbsp Posted: 06/12/2022 18:58:52
---
---
---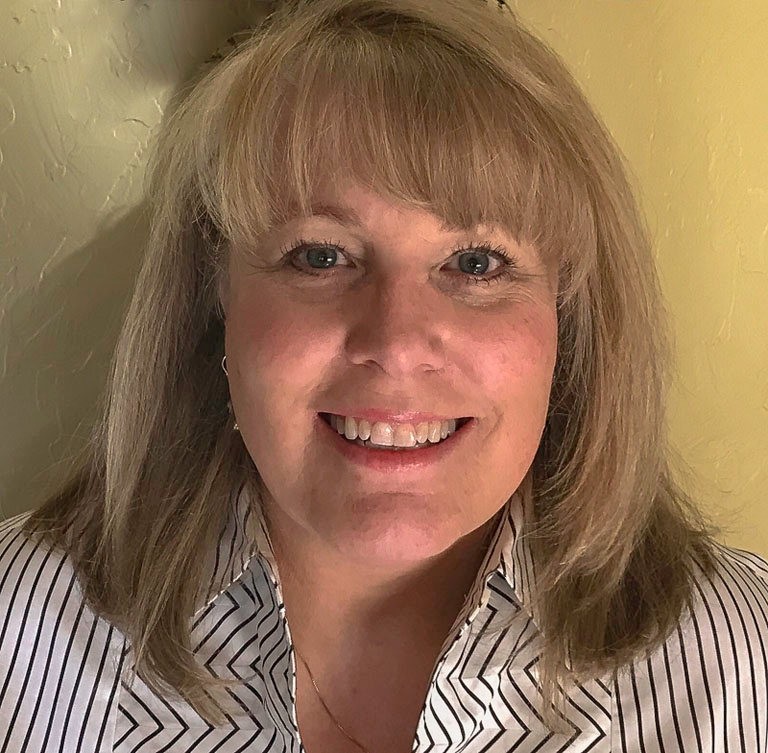 Darcy Johnson
Hi Tom - The moon and sky you've created as a background provides a nice impact and an atmosphere that's enchanting. I like that the land rises across the image with the horizon bringing my eye to the lighthouse and that moon just keeping me there. As mentioned, with a moon that bright, the foreground needs either to be lightened slightly or even just some texture showing. That said, your aptitude for creative post processing is showing - nicely done! &nbsp Posted: 06/14/2022 00:17:09
---
---
---
Tom Brassil
Thanks Darcy, looks like the consensus is to brighten the forground. Thank you for the comments &nbsp Posted: 06/14/2022 04:34:37
---
---
---
Xiao Cai
Hi Tom,

Beautiful Image! Your editing work is wonderful!

I agree with Darcy's comment to light the front ground a little bit.

Thanks for sharing!
&nbsp Posted: 06/17/2022 17:13:36
---
---
---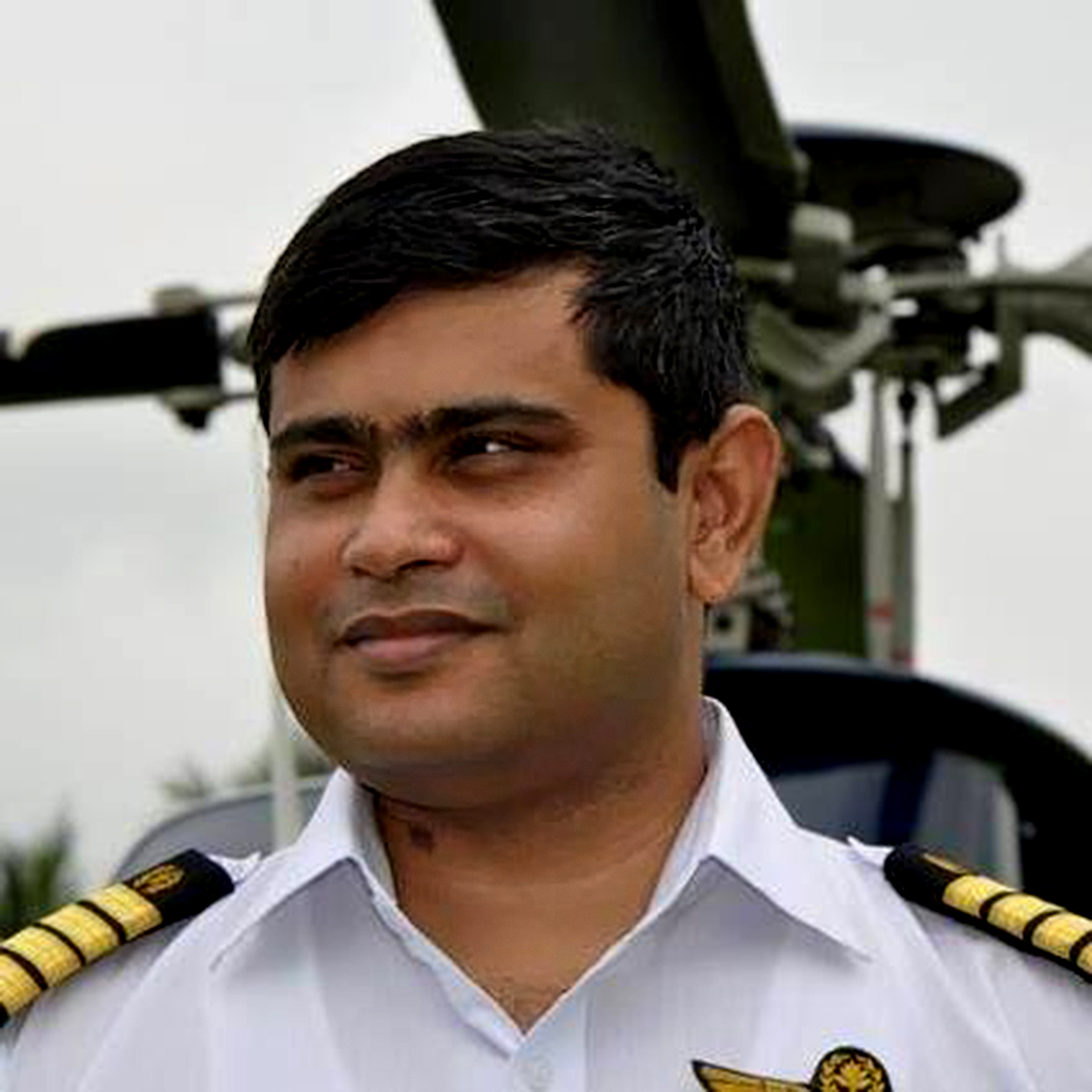 Syed Shakhawat Kamal
Hi Tom,
Greetings my friend.
Again apology for delay commenting due to non availability.
Your image with the composite is really getting in perfection. Two different image and two different time it feels like you have captured one frame at one time. This post processing really made this a perfect composition in regards to the caption and intent. Great work.
Thanks for sharing.
Cheers.
Kamal. &nbsp Posted: 06/28/2022 04:48:53
---
---
---