Karen Davis
---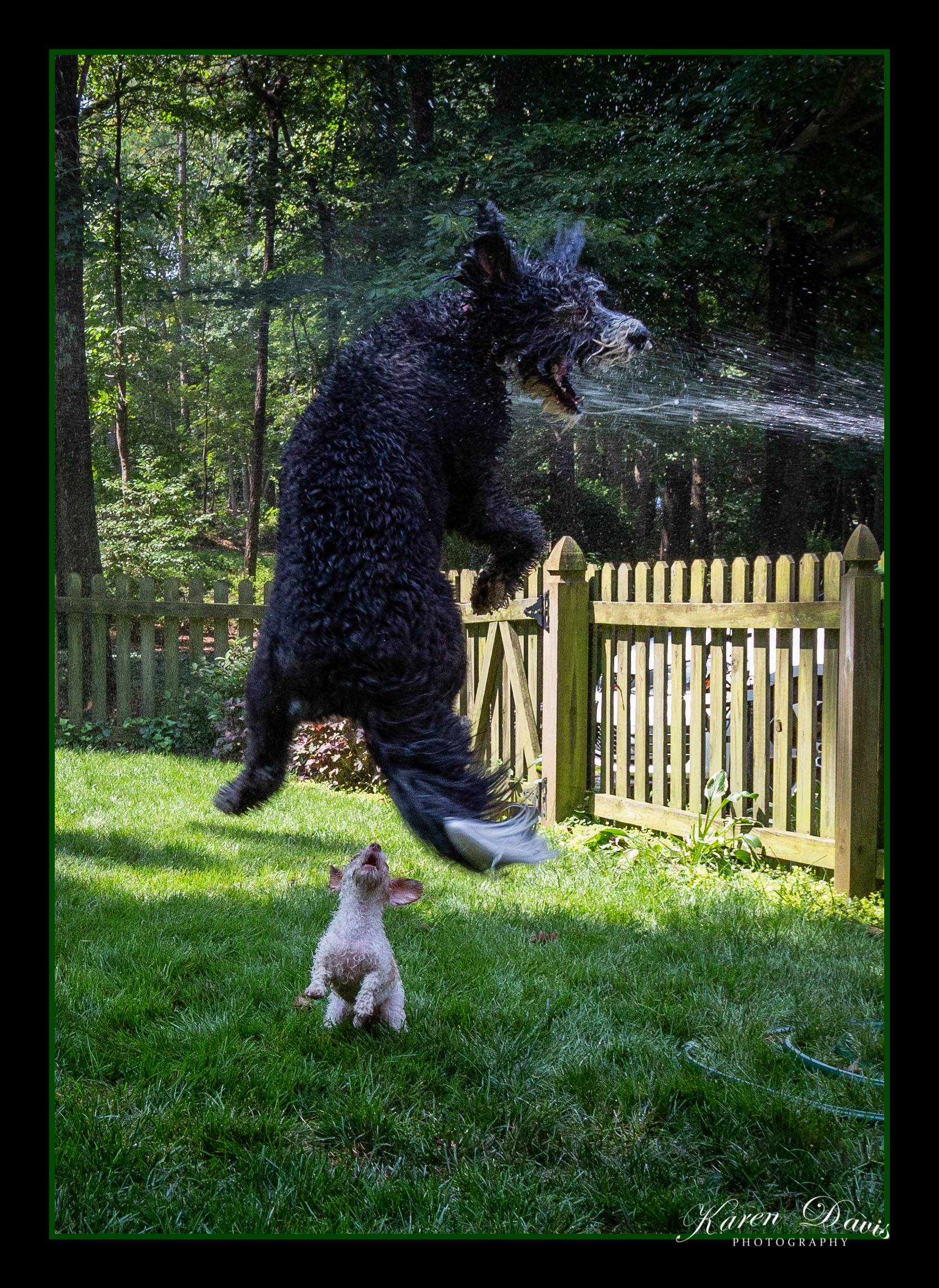 January 2022 - Drenched, Dancing Doodles
About the Image(s)
I thought everyone could use a smile to start the New Year!

This is my BerneDoodle, Maggie, and one of her best-est buddies, Merlin - a DoxyDoodle. It was a really HOT day here in Virginia. My daughter grabbed the hose and I grabbed my camera to shoot some photos for the "Comedy Pet Photography Contest" (it didn't win anything). The pups were happy to oblige us with their "Doodle Dance" in the cool stream of water.

Here are the photo stats:
Camera: Canon EOS 6D
Lens: EF24-105mm
ISO 1600
Exposure 1/400 sec at f/9.0

Not much post processing: a bit of a crop, reduced the highlights on the fence, opened the Shadows, some Clarity and Sharpening, and a little Dehaze.

Happy New Year, everyone!
---
10 comments posted
---
---
---
Tom Brassil
Hi Karen definitely an image that puts a smile on the face, great positioning to have the hose stream in front of the dark area of the image, the trees, and definitely a well caught moment. The fence comes up well and the balance of the dark foreground to the light background in my view assists the image. Choice of shutter speed works well, enough definition to fully understand the subject while still giving a sense of movement. As a fun image, it works extremely well and it is always good to use our craft to bring a smile, all the best for the New Year I hope it brings many photographic opportunities for you. &nbsp Posted: 01/02/2022 23:51:08
Karen Davis
Thank you, Tom.
Happy New Year!
Karen &nbsp Posted: 01/10/2022 17:15:47
---
---
---
Xiao Cai
Hi Karen, Wow, what an "action" shot! You caught the right moment. It is really great of the two dogs' actions! The only thing I don't like is "lighting", which is not even lit. The black dog is under the shadows, hard to stand up. If it were mine, probably I would make the image into two separate layers in Photoshop - the dogs and the backgrounds, and process two layers in different ways to make dogs "Pop up". Thanks for sharing! &nbsp Posted: 01/03/2022 16:04:31
Karen Davis
Hello Xiao,
Thanks for the suggestion. I'll see what I can do in Photoshop to even out that lighting.
Happy New Year!
Karen &nbsp Posted: 01/10/2022 17:18:54
---
---
---
Gregory Waldron
Hi Karen,
Happy New Year. What a nice image to start the year off. I think Tom summed it up well. A fun image that brought a smile to my face.
Best regards,
Greg
&nbsp Posted: 01/04/2022 10:40:46
Karen Davis
Thanks, Greg!
Happy New Year!
Karen
&nbsp Posted: 01/10/2022 17:17:20
---
---
---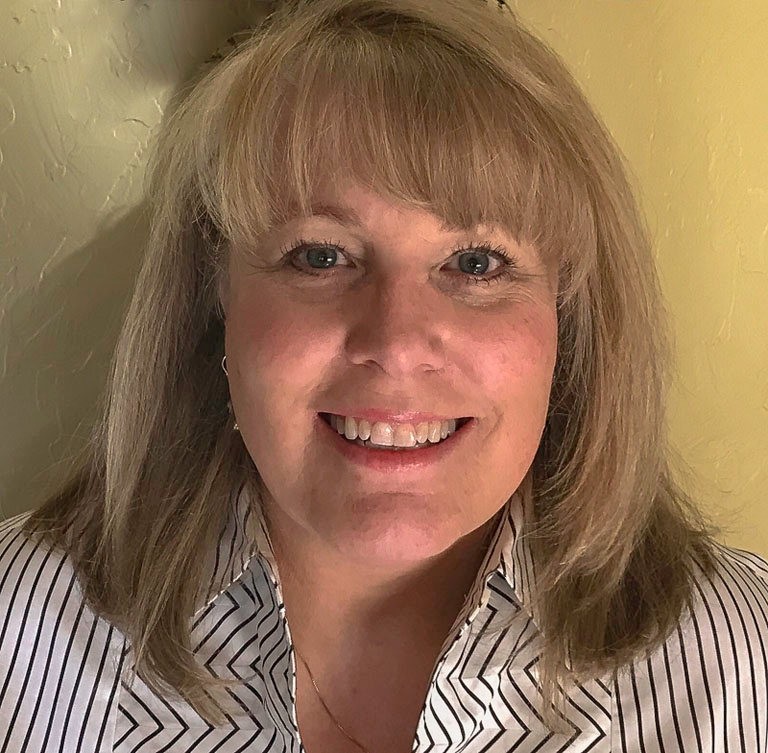 Darcy Johnson
Hi Karen - What a fun capture! Your Maggie really got some air!

Wishing you the best in all-things photography for the new year!

&nbsp Posted: 01/05/2022 00:57:32
Karen Davis
Thank you, Darcy!

Yes - we call her "Pogo Dog" when she goes crazy like this!

Happy New Year!
Karen &nbsp Posted: 01/10/2022 17:16:40
---
---
---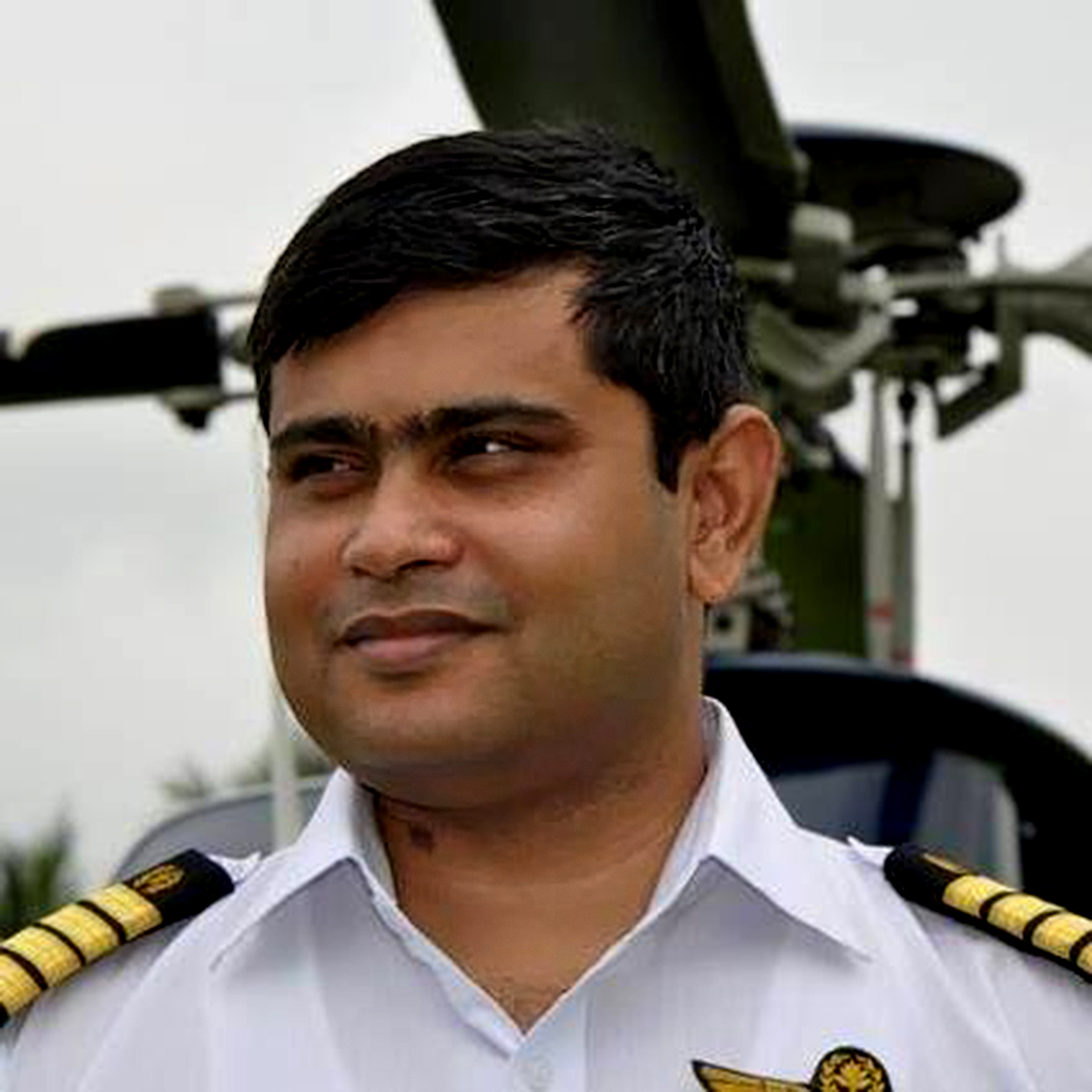 Syed Shakhawat Kamal
Hi Karen,
Greetings & Happy New Year 2022. A lovely image to enjoy dear friend. Loved the action & the moment. A true happy hour with the pups. Thank you for sharing.
Stay safe and stay blessed as always.
Cheers.
Syed Kamal
&nbsp Posted: 01/14/2022 00:07:19
---
---
---
Ingrid Lockhart
Hi Karen. I love the moment you captured in this image. Those dogs really look like they are engaged in the action and having a jolly old time. It definitely made me smile. I think the composition is well done and you definitely caught the action. I agree that the bright fence as opposed to the dogs in shadow takes the eye away from the action and the image would be improved if you could lower the light in the background and increase it a bit on the dogs, if it could be done without looking artificial. Happy New Year! Ingrid &nbsp Posted: 01/16/2022 21:30:57
---
---
---
Please log in to post a comment