Barbara Dunn
---
November 2023 - Door in Avelada
About the Image(s)
This photo was taken at Avelada, a winery/garden in Portugal last summer. It was a beautiful place, filled with these fairy-like houses with a Canon M6 Mark II; 1/250 sec.; f/11; ISO 1600; 34 mm.

Steps taken for image:
1. Cropped slightly.
2. Straightened
3. Used "Topaz DeNoise" at the Standard setting.
4. Sharpened, using Photoshop "Unsharp Mask."
5. Resized for PSA website.
---
This round's discussion is now closed!
6 comments posted
---
---
---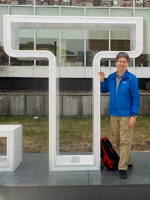 Timothy Morton
Looks like a door for adventure is just started up once you go in and well found. &nbsp Posted: 11/09/2023 14:40:43
---
---
---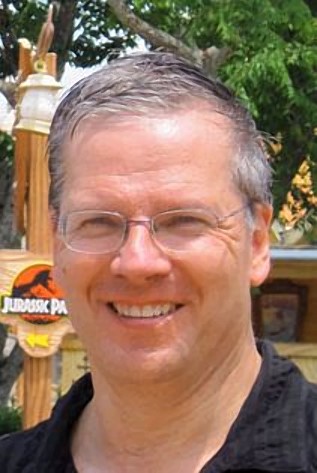 Steven Wharram
An interesting looking building and it makes you wonder what it is for, what is kept there. It looks like it is carved out of one piece of wood but you can just make out what appears to be a lock. Nice find. &nbsp Posted: 11/10/2023 06:24:56
---
---
---
Paul Swepston
Great selection of subject and I love the addition of the mossy staircase that leads you to the door. If you stare at the wood patterns in the door for too long, it can be quite mesmerizing. &nbsp Posted: 11/10/2023 17:31:03
---
---
---
Russell Hunt
Very well captured. Sharp throughout. Leading lines make it very photogenic. Maybe a bit brighter? &nbsp Posted: 11/19/2023 20:22:35
---
---
---
Fat Chen
From the door and the path to the door, I can imagine the surrounding is also beautiful too ! &nbsp Posted: 11/24/2023 00:11:43
---
---
---
Wendy Stanford
Hi Barbara, Lovely image, the moss covered steps take you up to the door, the 3 different panels add interest, do they mean something, the way the ? bamboo is place adds interest, looks like lovely surroundings. &nbsp Posted: 11/26/2023 17:30:41
---
---
---