Paul Swepston
---
November 2023 - Themba Eating House
About the Image(s)
In October I had the opportunity to visit South Africa. While I would have preferred a November theme of "leopards", I did have this photo of the Themba Eating House, which based on the signs on the front makes it seem like more of a Drinking House. Unfortunately I did not have the chance to go inside and sample the cuisine, but I thought the open doors were a welcoming sign for strangers and actually a metaphor for the openness of a country I fell in love with.

Nikon D500
Nikkor 70-300
Exposure: 1/200 sec @ f8.0
File format: raw

Post processing in Lightroom, cropped and dynamic range adjusted to fit exposure. Exposure reduced on top and bottom with linear masks to direct the viewer's eyes to the open door. Exposure increased inside restaurant using an elliptical mask. A street filter was applied in ON1 Effects 2023 to make it look a little more gritty.
---
This round's discussion is now closed!
6 comments posted
---
---
---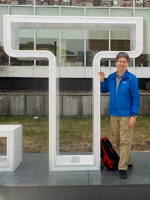 Timothy Morton
Making me hungry for lunch and hopefully if you go back to RSA you will be able to try out the food as looks very warm and conformable. &nbsp Posted: 11/09/2023 14:42:50
---
---
---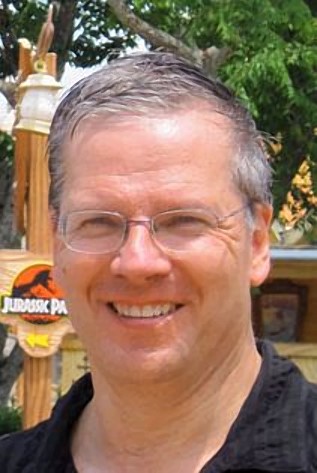 Steven Wharram
As well as the door, you've captured the interesting writing on the windows. All designed to attract and lure you inside. &nbsp Posted: 11/10/2023 06:22:53
---
---
---
Barbara Dunn
What a great travel experience for you. I'm glad that you captured the entire facade for context. The open doors seem to invite you inside. &nbsp Posted: 11/12/2023 15:49:22
---
---
---
Russell Hunt
Was this captured in pano mode? Wide angle lens? Great colors. Viewpoint is well placed. &nbsp Posted: 11/19/2023 20:27:48
---
---
---
Fat Chen
Besides the door, the name of house and the windows was also captured, which enriched the content of image, great !! &nbsp Posted: 11/24/2023 00:15:29
---
---
---
Wendy Stanford
Hi Paul, very interesting image, I like the inclusion of all the detail around the doors giving great context, I think the doors will be well constructed to go along with the bars on the windows, the use of the street filter has worked well, hopefully you will get back sometime. &nbsp Posted: 11/27/2023 18:56:02
---
---
---