Wendy Stanford
---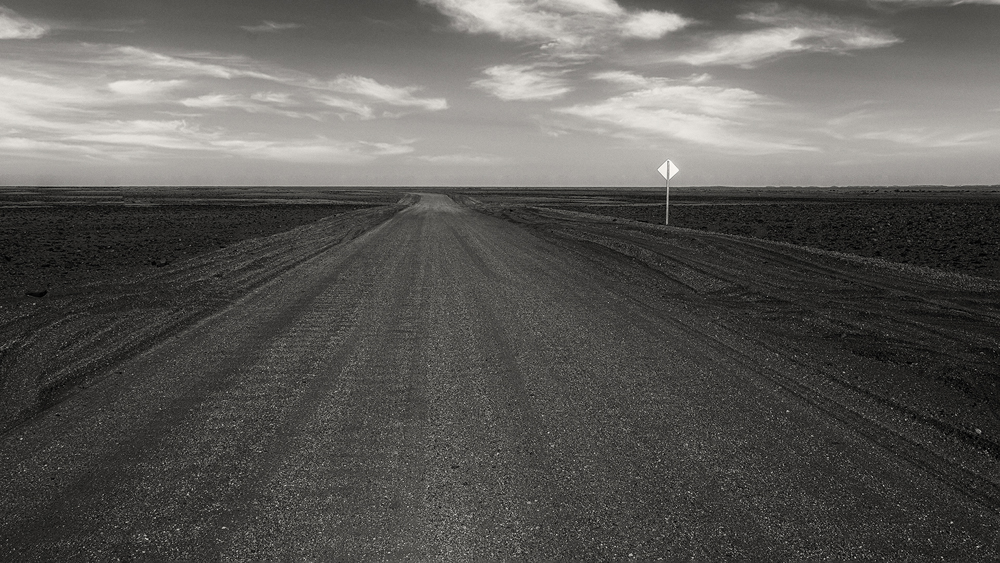 July 2021 - The Middle Of No Where
About the Image(s)
Taken in Central Australia near Coober Pedy which is an opal mining town,

Canon 7D -1/400, f11, ISO 100
---
6 comments posted
---
---
---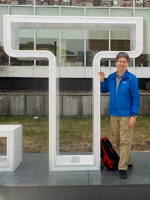 Timothy Morton
Very interesting their is no traffic at all and such makes me realize living in the downtown is always busy etc is nice to see NOTHING sometimes. &nbsp Posted: 07/10/2021 18:59:34
Judith Ponti-Sgargi
Wendy
I think you have presented a good example of a minimalist image and monochrome simplifes the image revealing textures, leading lines of road, shapes (puffy clouds) and good triangles.
I noted you put the traffic signal on a rule of thirds intersection. In my VH attached I have provided an alternate crop with the road symmetrical and the sign to the left. The sign is so powerful that the eye is immediately drawn to it. Therefore, you might consider putting it off to the side just as a driver would see it and keep the focus going symmetrical down the road.
I think you could expand the tonal range in this image. To do so, I used a curve and moved the white point in. Also, you could dodge the clouds.
I also feel you could strengthen how the viewer looks through the image by dodging the road and moving the eye to the horizon, providing a spotlight where the road meeds the horizon (radial circle), and a vignette to hold the eye in the image.
See VH attached fo your consideration. &nbsp
Posted: 07/14/2021 16:49:51
Wendy Stanford
Hi Judith, Thanks for the feedback, I like your crop and think the dodging of the edges and making the road more of a focus works well &nbsp Posted: 07/19/2021 07:01:44
---
---
---
Barbara Dunn
The texture of the road contrasts well with the softness of the clouds. A very effective minimalist image, with a good range of tones from light to dark. &nbsp Posted: 07/18/2021 17:53:57
---
---
---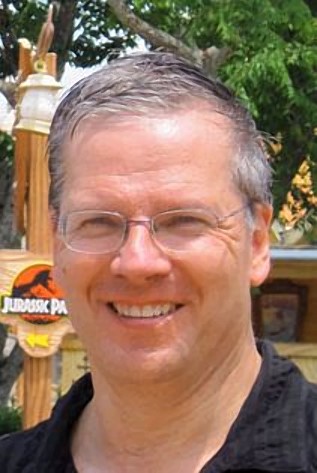 Steven Wharram
A great perspective image. The road disappearing into the distance and the sign appearing on your right.
I may have cropped a little from the bottom and slightly less from the top to give it a more panoramic look. Otherwise, another great location to shoot. &nbsp Posted: 07/19/2021 11:22:12
---
---
---
Fat Chen
I agreed to crop a little from the bottom which can give a panoramic view of image. The white road sign catch my attention to the right. &nbsp Posted: 07/19/2021 23:54:53
---
---
---
Please log in to post a comment