Paul Swepston
---
July 2021 - Carpenter Dam
About the Image(s)
Camera: Nikon D500
Lens: Nikkor 16-80
Exposure: 1/160 sec @ f / 4.0
ISO: 100

Cropped and processed In Lightroom. Converted to B&W in ON1. Applied a solarization filter in Color Efex Pro 4.
---
This round's discussion is now closed!
7 comments posted
---
---
---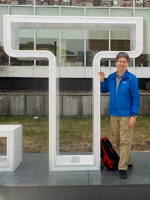 Timothy Morton
A very site of the DAM and well layout and the conversion is very effective and reminds me back to my WAREHOUSING INSTRUCTOR in College that WATER is most dangerous think to WAREHOUSING. &nbsp Posted: 07/10/2021 03:37:35
---
---
---
Judith Ponti-Sgargi
Paul
I think you have chosen a good subject.
I feel the solarization removes details from this image and perhaps is not the most appropriate because my eye is drawn to a massive blank of blank of black which dominates the image.
With structures, it is important to check the vertical and horizontal alignment. I noted they were off. &nbsp
Posted: 07/14/2021 18:11:43
Paul Swepston
When I Google the term B&W Minimalism, I mainly found images with large swaths of white or black. That's why I tried to filter out the details. I don't particularly like this image but I did think it was in the spirit of the assignment.

You are correct. I should have fixed the alignment. &nbsp Posted: 07/18/2021 17:58:23
---
---
---
Barbara Dunn
Interesting processing of the image, it makes it look like a graphic. I like the contrast of the whites at the top and bottom, and the rushing water against the black. &nbsp Posted: 07/18/2021 17:49:17
---
---
---
Wendy Stanford
Hi Paul, interesting image, very stark in its B&W, I'm not finding a lot to keep my interest in the image as there is a lot of black in the centre, which makes the crooked horizonal walk way stand out more, the image is very sharp and I like the way the metal handrails stand out. &nbsp Posted: 07/19/2021 02:45:25
---
---
---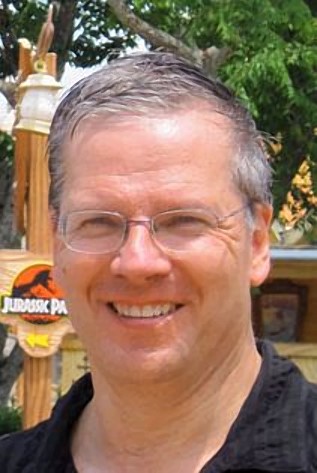 Steven Wharram
This location has great potential for this and other images. To me, like some of the others, I find the total black too overbearing. It has almost a silhouette quality to it. I find the top section more interesting than the bottom though. &nbsp Posted: 07/19/2021 11:18:28
---
---
---
Fat Chen
A very special manipulation of image which reduce the details to minimialism. It gives me a new inspiration to process a image!
&nbsp Posted: 07/19/2021 23:42:21
---
---
---