Barbara Dunn
---
June 2021 - One
About the Image(s)
This was taken at a prairie near my home that my camera club is monitoring and documenting as part of a conservation project.

Title: Female Red-winged Blackbird
Canon 7D Mark II; 1/4,000 sec.; f/6.3; 600mm; ISO 1000.

Steps taken for image:
1. Cropped.
2. Used Topaz DeNoise to reduce noise and sharpen.
3. Edited in Lightroom with the "Auto" feature.
4. Resized for PSA website in Photoshop, sharpened with "Unsharp Mask."


---
7 comments posted
---
---
---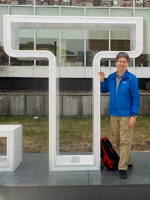 Timothy Morton
That some large lens, and impressed how clear 1000 ASA is today okay ISO 1000 but then again I grew shooting Kodachrome 25 ASA and moved to 64 ASA and iso 200 and then into digital from start to finish..

But I love the look of nature and keeping your distance allows for others to see nature today and hopefully tomorrow and next year and fore the years to come.

&nbsp Posted: 06/06/2021 05:44:20
Judith Ponti-Sgargi
Barbara

I like the simplicity in the image, the placement of the bird and having him turned toward camera left. He is well set off against the plain background. Also I find good details in the shadow areas.
&nbsp Posted: 06/15/2021 15:57:58
---
---
---
Wendy Stanford
Hi Barbara, The Blackbird is well placed in the frame, I like the way the head is turned back, no background distraction with nice catchlight in the eye, the image looks a little overprocessed/sharpened, shutter speed is very fast, ? could have reduced ISO a little to reduce the noise, well done using the 600mm lens, they are quite heavy and difficult when pointing upwards. &nbsp Posted: 06/19/2021 07:41:27
Barbara Dunn
Thanks, Wendy, yes, that lens is crazy heavy! &nbsp Posted: 06/20/2021 14:03:54
---
---
---
Paul Swepston
My only comment is that I would have dialed down the shutter speed so that ISO wouldn't be so high. I run into this all the time shooting birds. My camera is set up for BIF but then I see something stationary, where I could use a slower shutter speed and I don't have time to change it. It is still a bit noisy but I totally understand as the same thing happens to me frequently. &nbsp Posted: 06/19/2021 15:19:43
Barbara Dunn
Yes, Paul, the constant dilemma of shooting birds. That is exactly what happened here. &nbsp Posted: 06/20/2021 14:05:08
---
---
---
Fat Chen
Though the ISO of the image is a bit higher, the blackbird is still sharp enough. The overall composition is clean and tidy to make the object stand out. &nbsp Posted: 06/19/2021 23:54:16
---
---
---
Please log in to post a comment