Timothy Morton, APSA
---
June 2021 - ONE
About the Image(s)
This single island was found of the path at Bayfront Park in Hamilton, ON (Canada) and taken on the 19TH March 2021 with a Pentax K-70 camera with the Pentax 18-55 mm (' 7.1 @ 1/200 of a second) under ISO 100.


As a RAW captured opened in Camera-in-the-RAW in Adobe Photoshop Elements where click okay and in Adobe Photoshop Elements Edit mode I re-sized to 688 x 1000 px and then saved in JPEG to met size for STUDY GROUPS, as I didn't wish to change anything from the camera settings.


---
8 comments posted
---
---
---
Barbara Dunn
Nice even colors and interesting close up shot of the three trees, waiting for spring. &nbsp Posted: 06/15/2021 10:51:24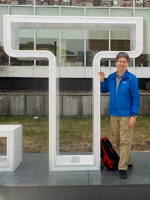 Timothy Morton
Glad you liked the colours, as that what made me make the capture and once home realized it would fit an assignment and such got lucky instead of taking some of many years ago. &nbsp Posted: 06/15/2021 16:43:08
---
---
---
Judith Ponti-Sgargi
Timothy
You have captured the desolation of early spring. The warm light brings hope.
I like the textures, shapes, and raking light and think that this image would also do well in monochrome. See VF attached. I used the PS BW adjustment layer, and also bumped up contrast with the gradient filter to illustrate monochrome. &nbsp
Posted: 06/15/2021 15:47:11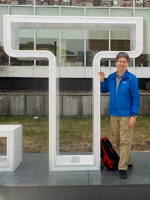 Timothy Morton
But I do appreciate your insight into the capture, as I tried this, and made me feel it was an old image so went back to the colour where I made very little modifications expect to re-size to fit the STUDY GROUPS requirements.

This is because during COVID-19 I have raided so many of my files to get images was happy to have an illustration from 2021 to be featured. &nbsp Posted: 06/15/2021 16:45:45
Judith Ponti-Sgargi
Timothy

I completely understand the challenge of photograhing with covid restrictions. I am doing a course right now and resorting to creating an image with peppers and a colored toy. I read about Weston's famous pepper 30 image which was a six hour exposure. I figured my 30 secs with light painting was an improvement.

&nbsp Posted: 06/15/2021 20:49:58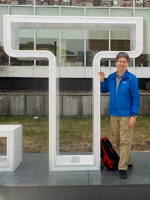 Timothy Morton
Great idea. &nbsp Posted: 06/16/2021 14:57:49
---
---
---
Wendy Stanford
Hi Tim, a very desolate wintery image waiting for spring and warmth, the colour tonal range is quite narrow and suits the image well, I know this is a little picky but the blue thing on the R side in the tress is quite distracting for such a small thing!!, the image is sharp through to the trees in the background, and the centring of the island works well. &nbsp Posted: 06/16/2021 07:17:17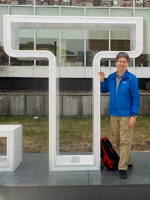 Timothy Morton
Thank you, and didn't see it till you mentioned it. &nbsp Posted: 06/16/2021 14:59:09
---
---
---
Please log in to post a comment