Carole Kropscot, FPSA
---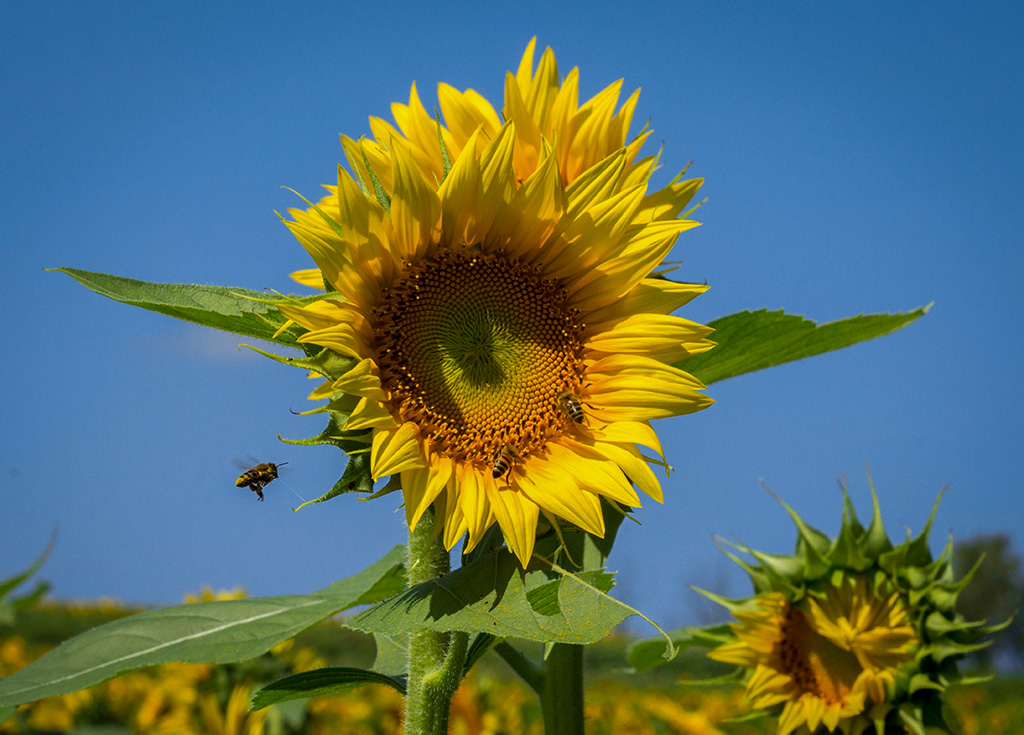 January 2022 - Up Above
Original
About the Image(s)
I'm short, so some of the sunflowers were "up above" me. The "looking up" is, for me, the reason this photo is special. And that little bee made me smile. It is supposedly safe to walk through the plants in the field. "They" say the bees won't sting people unless they're bothered because the bees are concentrating on the flowers. So, I was one of many photographers looking for unique photo views right in the midst of the sunflower field.

I used Photoshop's Camera Raw filter to change the hue of the sky to a more natural blue. The original sky seems a little aqua or turquoise to me.

I used my Canon Rebel T5i, Canon 100mm macro lens, f/20, ISO 400, shutter speed priority at 1/320 sec.
---
5 comments posted
---
---
---
Gavin Tow
I had sunflowers in my side yard this year and tried to get bees around it, but never got a good shot. This one was perfect. You even got one mid flight. I felt the blue sky background really made the yellow stand out. &nbsp Posted: 01/08/2022 21:57:17
---
---
---

Kerstin Köneke
Very fine catch of summer colors including the busy bee! The blue and yellow are a wonderful contrast and your did brighten it up good.
&nbsp Posted: 01/09/2022 02:11:14
---
---
---
Connie Reinhart
Everything works in this image. The contrast between blue and yellow, the busy bees, the leaves that look like wings, and that bee coming in for a landing. There is even a spider web filament near that same bee. Youy have good detail in both highlights and shadows. Well done. &nbsp Posted: 01/13/2022 13:24:16
---
---
---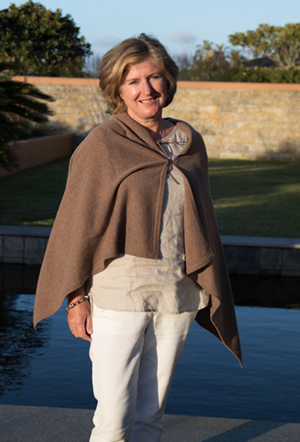 Ally Green
I love sunflowers and i really like your perspective on this one. The sunflower field must have looked gorgeous. Capturing the bees in their natural habitat on a blue sky day with the contrast of the yellow of the sunflower makes this a great image to me. The orginal hue didn't bother me. &nbsp Posted: 01/15/2022 12:43:26
---
---
---
Barbara Kuebler
Well done, Carole. The yellow and blue really "pops". The flower in the corner right makes the image more interesting and adds balance. If you divide the image into thirds (top middle down to left corner and top middle down to right corner) you have 3 triangles. Makes for a more dynamic image. &nbsp Posted: 01/22/2022 08:46:30
---
---
---
Please log in to post a comment