Henry Heerschap
---
November 2023 - San Francisco de Asus church, Taos
Original
About the Image(s)
This is the rear of what is one of most photographed and painted churches in the world. Ansel Adams photographed it; Georgia O'Keefe painted it. Many others have followed in their footsteps including me as of last week. My wife and I toured a number of places in New Mexico, but this was one of my "must-sees". In this composition, I stood close to where Ansel stood when he made his most famous image mostly to see how I liked it. I've got many images from a number of angles, but I have to say this one is one of my favorites.

Sony A7R V, Sony 16-35 f/2.8 lens. Shot handheld. ISO 100, 21mm, f/14, 1/125. Processed in Lightroom Classic, Photoshop, and Silver Efex Pro as a plug-in.



---
This round's discussion is now closed!
4 comments posted
---
---
---
Jim Hagan
Many thanks for the interesting write up.
Very nice image and conversion from the original. It seems to me that the walls are sloping inward. I do not know if the walls really do slope but I assumed that the sloping is because the church was photographed with a wide angle lens. So, in my revision I straightened the angles, increased the contrast and darkened the sky slightly.
&nbsp
Posted: 11/08/2023 06:26:11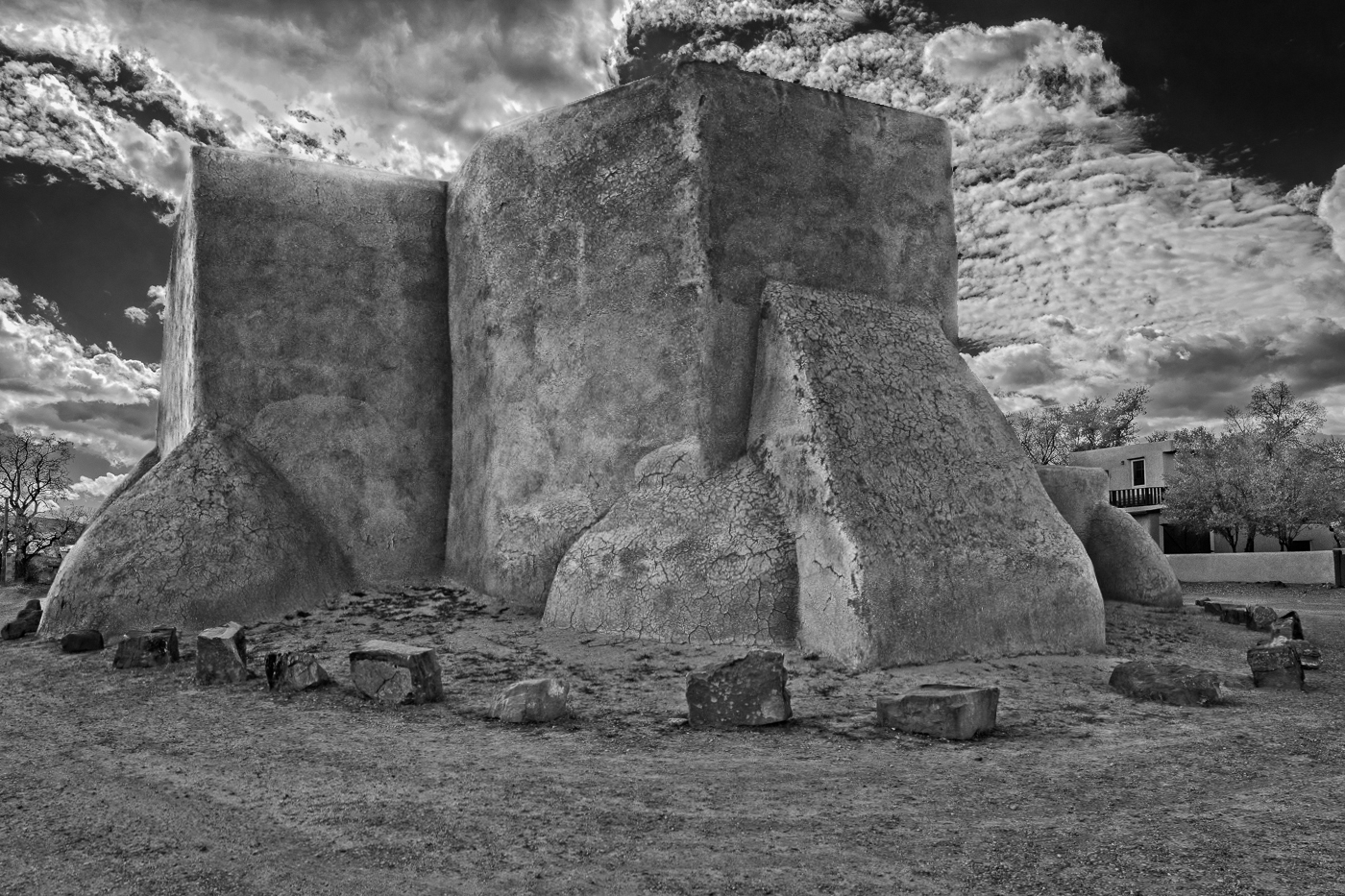 Henry Heerschap
Thanks for the comments, Jim. It really does slope in like that. Your contrast and sky-darkening are good suggestions, however, and I will take another look. &nbsp Posted: 11/08/2023 17:34:52
---
---
---
Christian Serre
I like Henry's version. True, you can't tell that the sloping walls are not the result of lens distortion. There is no way in the image to do that. Jim's version pops out and grabs you and is more dramatically contrasted. As they are not true to life the buildings proportions seem even more fantastical. Feels a bit like a Jorge Luis Borges or Lovecraft story to me. That's good too. &nbsp Posted: 11/10/2023 12:59:00
---
---
---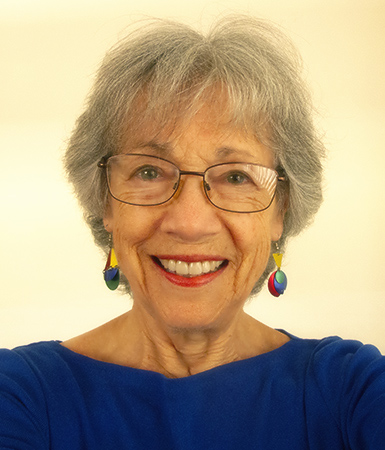 Darlene Elwin
I like the extra texture/sharpness that Jim brought out. I wonder if the clouds could be softened to reduce the contrast in them. A great subject. At first, it looked like the feet of an alien creature! &nbsp Posted: 11/14/2023 20:57:34
---
---
---