Henry Heerschap
---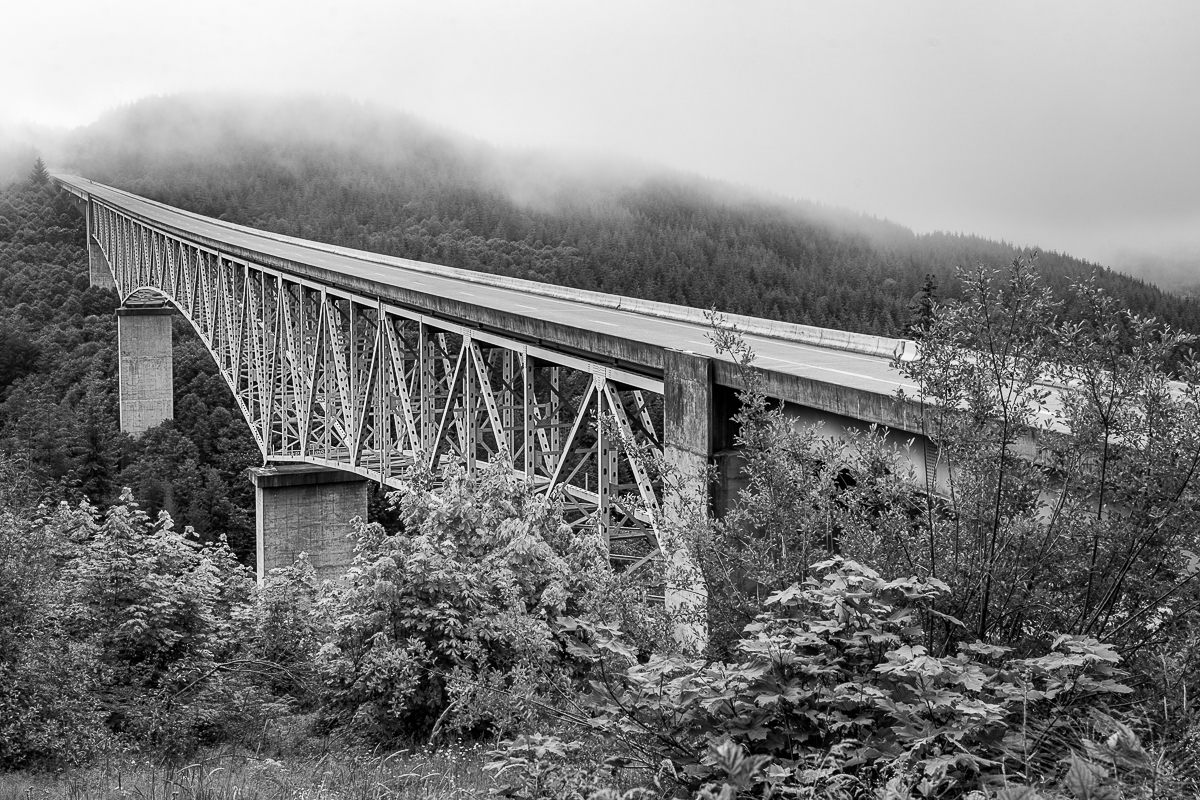 August 2022 - Hoffstadt Creek Bridge
Original
About the Image(s)
My wife and I recently visited the Mount St Helens National Volcanic
Monument in SW Washington State. I've lived in the state most of my
life, but have never taken the time to explore the area. One of the
interesting things to see along the way is this bridge, part of State
Route 504. The highway was built to replace the original highway which
was obliterated in the 1980 eruption. Instead of rebuilding in the river
valley, they decided to build the new road up on the side of the
mountains leading into the heart of the monument. If it erupts again,
there's a pretty good chance this one will survive. This bridge is the
highest (370 feet) and longest (2340 feet) along the way.
Sony A7R IV, Sony 24-105 f/4 lens. ISO 100, 37mm, f/11, 1/125 second.
Shot handheld.
---
3 comments posted
---
---
---
Peter Hornbostel
A way is disappearing in nothing - Bis fog and a question, how the way goes along. Exciting. More than that over a deep and dangerous valley. Smells like adventure! Good job! &nbsp Posted: 08/07/2022 09:16:21
---
---
---
Michael Hagan
My eyes go right to the bridge and fog, then I see the contrast of the bridge structure and the trees. I love how the structure just comes up out of the trees. I imagine myself driving out to the other side. &nbsp Posted: 08/13/2022 09:01:53
---
---
---
Jim Hagan
A very nice image with much more interest than the original color version. I like the composition and range of tones. I have no suggestions. &nbsp Posted: 08/13/2022 19:46:34
---
---
---
Please log in to post a comment